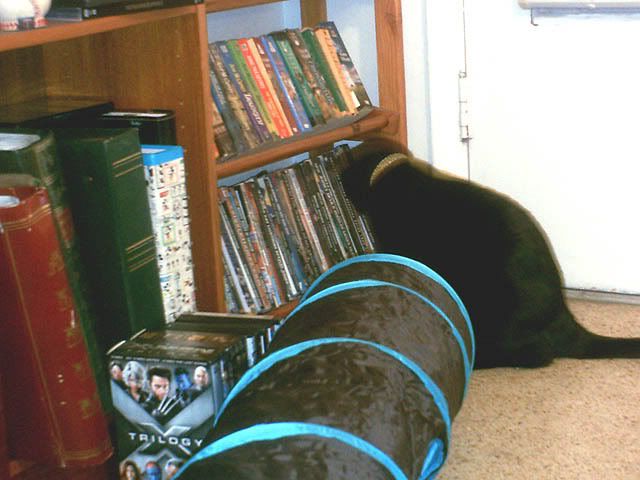 Pug Idle IV, which was scheduled for February 24th, has been postponed indefinitely because the venue get lost. Sadly, the venue was not microchiped, which means it may never get finded again.
I have heard that some of the Pug owners last year did not do due diligence with the Pug doo, and this is why venue get lost.
Pug Idle was started four years ago to give idle Pugs a way to help raise money for the Animal Care Trust Fund and the South Florida Reading Festival.
The Animal Care Trust Fund
was established in 2002 to assist homeless, abused and neglected animals. The fund provides for affordable spay/neuter, care, education, direct assistance and other programs to improve animal care and welfare. Some of the programs the fund was established to assist include: spay/neuter programs for low income and disadvantaged pet owners, assistance in the care and placement of abused animals, permanent microchip identification programs for animals, disaster preparedness for animals, early-age spay/neuter education, adoption of animals, and emergency veterinary medical assistance for disadvantaged pet owners.
The Southwest Florida Reading Festival
is the area's premiere literary event! This free annual festival incites a passion for reading. The public's interest in leisure reading is renewed as the festival authors are announced. People hear an author speak at the festival and are inspired to borrow or buy the book – maybe even to write one of their own!
Reading is very important and I like to read. The only problem is that, being only 12-inches tall, my reading choices are limited to the 2 bottom levels of the book case, as you can see in the picture above.
This year's Reading Festival will be held on March 15th, and over 20 authors will be on hand for it.
Last year, Pug Idle raise over $2,500 each for these two programs. You can find pictures from last year's Pug Idle
here
. The handsome fawn colored Pug is my NMSSF Tony.
If you happen to see a stray venue wandering around, please send it over to the Lee County Animal Services building on Six Mile Cypress so that we may hold Pug Idle Iv.
Tropical Tails
is still on and is scheduled for February 23 at Coconut Point Mall in Estero, Florida. Only humans and leashed dogs are allowed at this event, which I think it very discriminatory.
While the Pug Idle venue is getting lost, Ann Curry, the Zebra
that escaped from the North Fort Myers zoo
, has been apprehended. You can read a special interview with Ann
here
. She was supposed to be going to North Carolina when she bolted. Can you blame her? It much nicer in Florida this time of the year.
Sadly, Skeezix big brother Mao
has been missing since Wednesday
and has not come home yet. It is doubtful that he is heading for either North Carolina or Florida at this time. Make sure you stop by
MaoBert's blog
and leave him some purrs for his safe return.
Annie, one of my fellow House Panthers, from
Krasota Castle Cats
is also missing. She left on Thursday and has not been seen since. Hopefully she and Mao will both return home safely this weekend.
There are many things going on this weekend in Southwest Florida. The
Cape Coral Festival of the Arts
is this weekend. Bean will probably go on Sunday. Tomorrow, she is going to the Lee County Sports Complex, her summer home away from home, to pick out a new seat of the upcoming baseball season. Last year she let Justin pick the seat for her, and she ended up hating it.
TC Bear is in town
and will be at the Stadium tomorrow as well. It is also the start of the Minnesota Twins
free youth baseball clinics
which will be going on from now until the start of Spring Training in February. Children from ages 5 to 16 may participate. Bean will take pictures for her baseball blog, she always do.