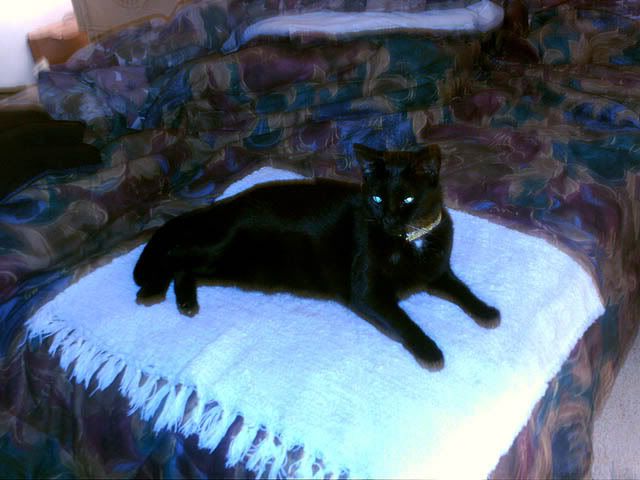 Bean go see the doctor on Thursday. Aside from changing her medicine for her heart, she has upper respiratory infection and get some medicines for that too. So she stay home on Friday as it was a blustery day out and she wanted to nap.
So you will have to excuse me for not posting as I had to take care of the sick bean. If I do not knead her properly she will not get well.
When she not napping, we watch the two Scooby Doo moovees. It pretty restful day.