I discover my stash of treats was running low, so I send my human out to hunt for more. She did not wish to go across the bridge to Fort Myers to hunt, so she decided to try hunting at a new place called Pets Unlimited that opened up on Del Prado Boulevard around Christmas.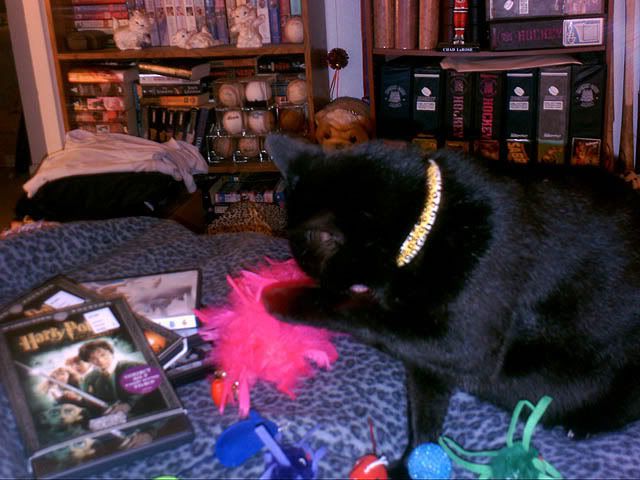 The did not carry either Temptation or Feline Greenies. They have something called Tempting Tidbits instead. These are okay, but not so good as Greenies or Temptations. She also get new toys for me, plus a Furminator. When she get done there, she go hunting to Wal-mart.
She get me Temptations at Wal-Mart, whole bag full of different flavors. She also get me new moovees to watch: Harry Potter Years One and Two, Happy Feet with Penguins in it, and both Scooby Doo moovees. I now have all five of the Harry Potter DVDs, but I wasn't really happy with Year 2 because Mrs. Norris get petrified in it! How scary!
For toys she get me two new balls with bells in them that bounce pretty good, two new mousies and 2 spiders. And a big pink feather flamingo thing with bells on it.
"What I supposed to do with that?" I meow.
"It's to play with. You know, you could put the bitey on it and bunnykick it."
Bitey?
Bunnykick?
Right.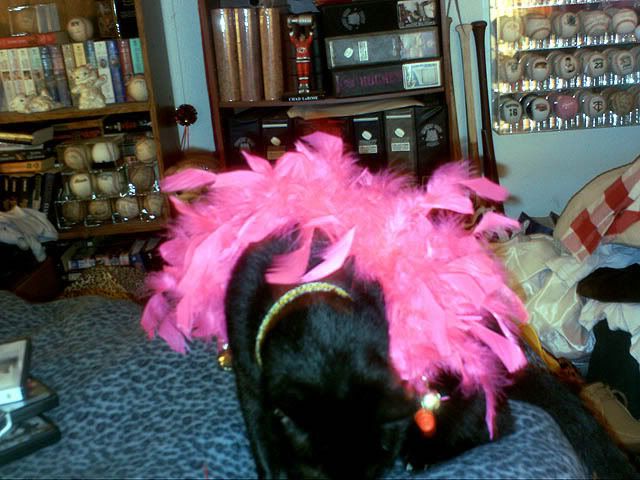 "You could always wear it as a fashion accessory."
No, I think not.
I did like the spider toys however and immediately attack the green one.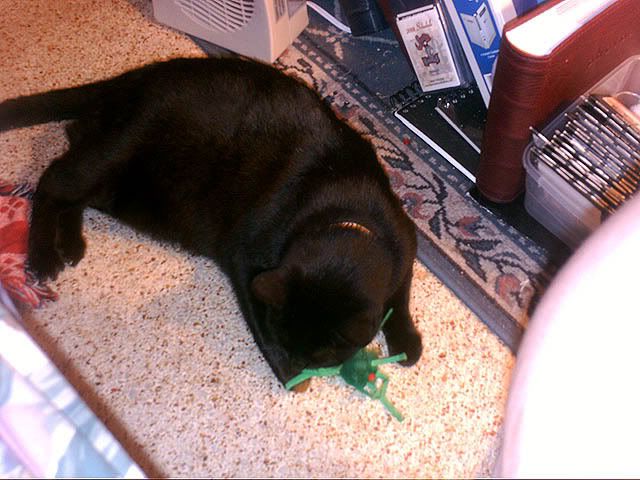 However, my Bean was a little concerned about the construction of the spider, as it take me less than a minute to get they eyes ripped off it. They little parts, and she retrieve them both before I do something stupid, like eat it.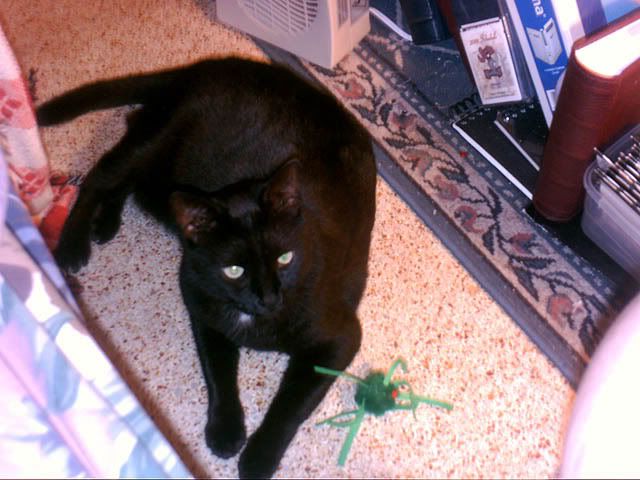 Not that I would do that with a whole bag full of Temptations waiting for me to eat. I also get furminated, which make it nice later when she petting me as I did not shed all over. You should see all the furs come off me. I did not know I had that many loose ones in my coat!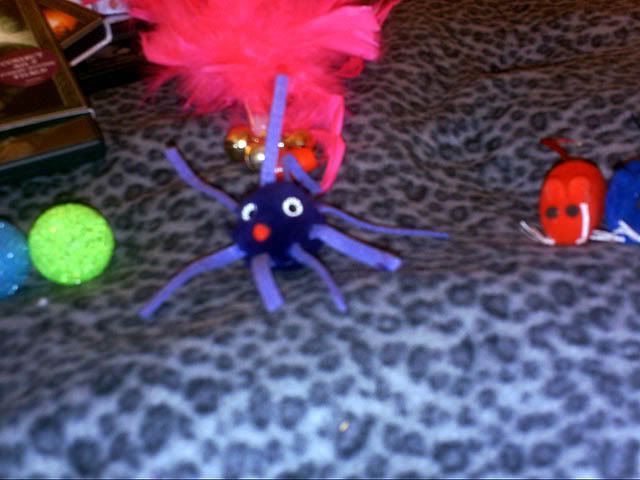 Anyway, I was pretty pleased with her hunting . Except for that pink thing. I really don't know what I'm going to do with it.