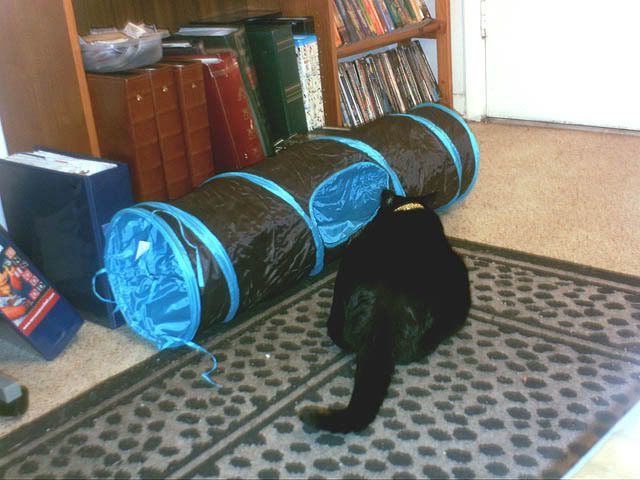 Bean's sister back in hospital, in cardiac unit of Metro General. This from complications due to the Pneumonia. She very sick, but this not immediately life threatening as she was eagerly awaiting her dinner last night.
Bean said she should not have been released in the first place, but that is was an issue with her health insurance.
I have best health care insurance on the planet. No co-pay. Bean pay for everything!
I really do not know why they say humans are smarter than Cats.
Bean have to go to see the doctor too, as she is also having problems with her heart. She has angina that stem from something called aortic stenosis and have to have her medication adjusted. She think this have something to do with the change in her blood pressure medication.
Also: Sunny has given me a Thinking Bloggers award. I finally got up off my lazy tail and put it on the sidebar. Thanks Sunny!