So these are my little ball toys: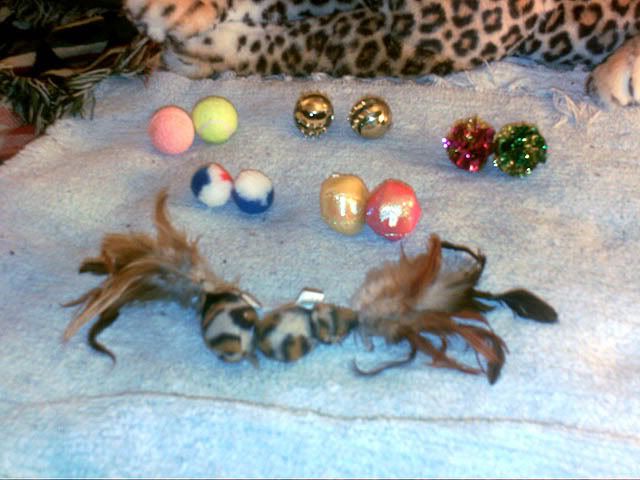 2 mini-tenis balls, 2 spike balls (which are very much fun to leave right in front of human's bed at night so they will step on them in the dark when they get up to go to the bathroom), and 2 crinkle balls.
2 puff balls, and 2 glitter balls.
And my favorite 2 flitter balls (made by SmartyKat with feathers on them).
But that is only 12 so to make it 13 I give you: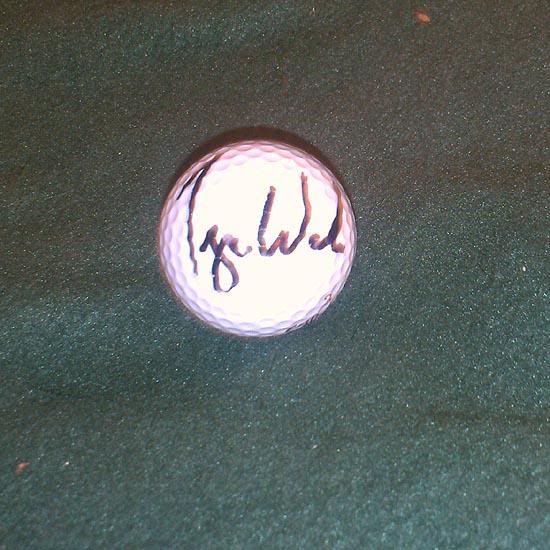 Bean's Tiger Woods ball, which I not allowed to play with. I do not understand this, as it's Tiger ball, so it should belong to Cat, right?
Right.
Glad you agree.
The purpose of the meme is to get to know everyone who participates a little bit better every Thursday. Visiting fellow Thirteeners is encouraged! If you participate, leave the link to your Thirteen in others comments. It's easy, and fun!
PeeEss: It is now cold enough to snow (32 F/0C).
Inside the house.
I know, I know, it's -102 c where ever you live, but please keep in mind that we don't have central heating or double paned storm windows or anything like that to keep the cold outside the house.
I have ice on the water in my water dish.