Like many Cats, I enjoy doing arts and crafts projects. I know that paper - toilet paper and paper towels - are very popular media for Felines to work with, but myself, I prefer Styrofoam.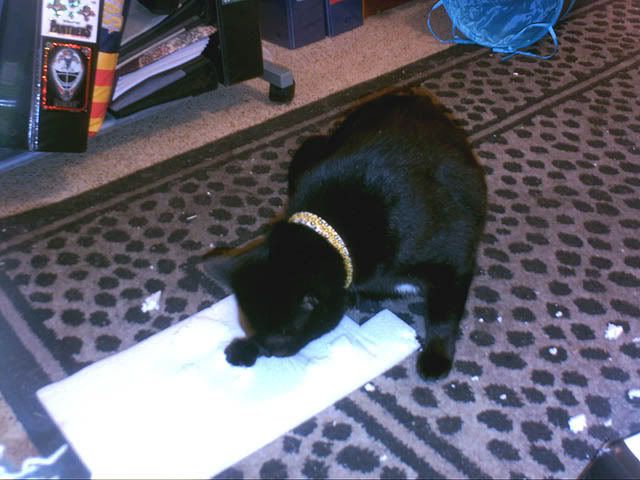 Here I start out by working on the base of my project. This is a big, thick piece of Styrofoam. I start out by chewing off pieces to match my artistic vision.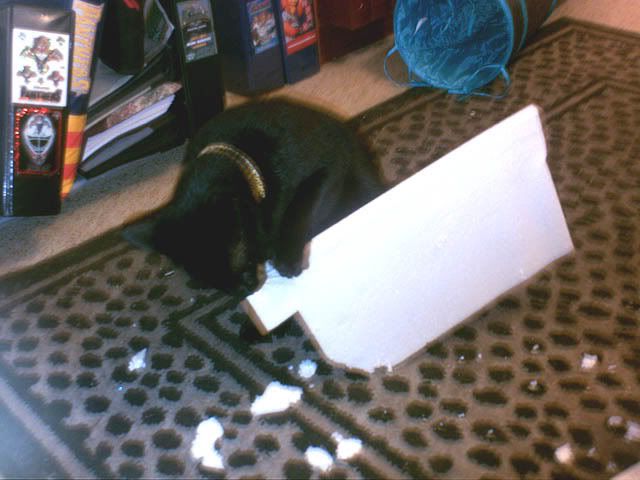 Getting the corners rounded and giving it a nice tattered look is essential to the project.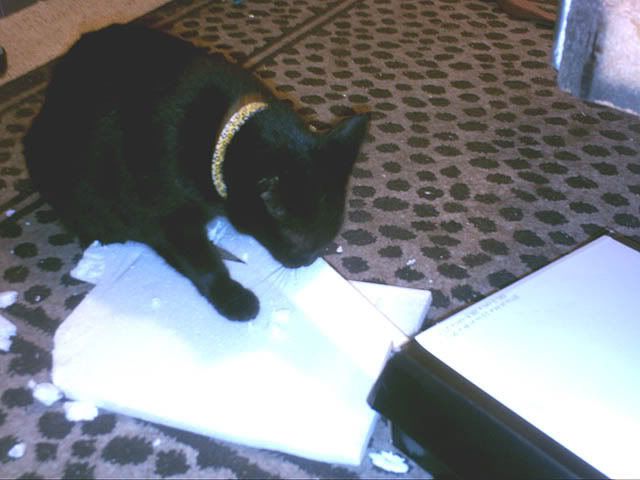 Satisfied with the base, I know select a long, but no less thick piece of Styrofoam to work with for the second part of this project.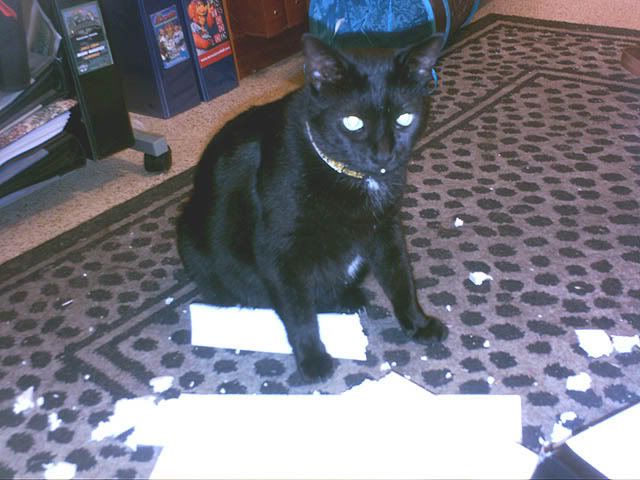 Getting the pieces placed in the right spots is very important to the overall design.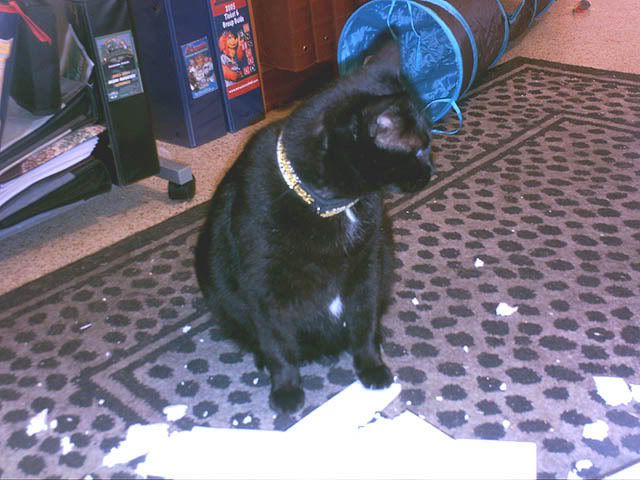 Here I check what I have accomplished so far.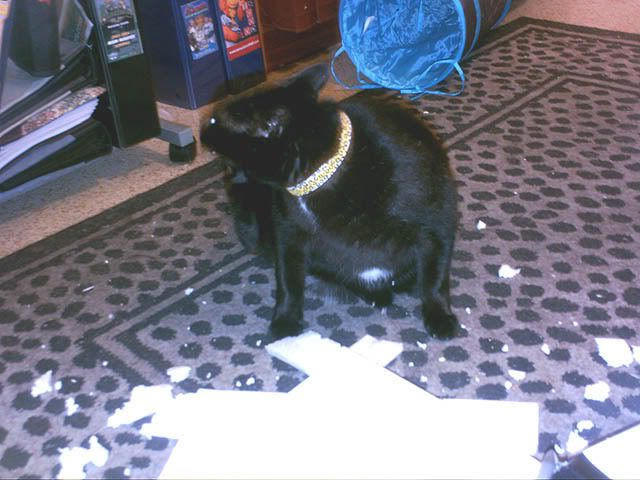 I then take a break for a good scratch and to step back and consider what I have done.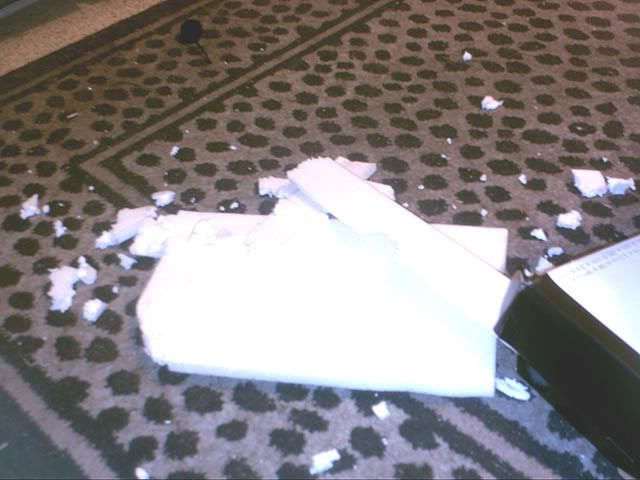 A look at the work in progress.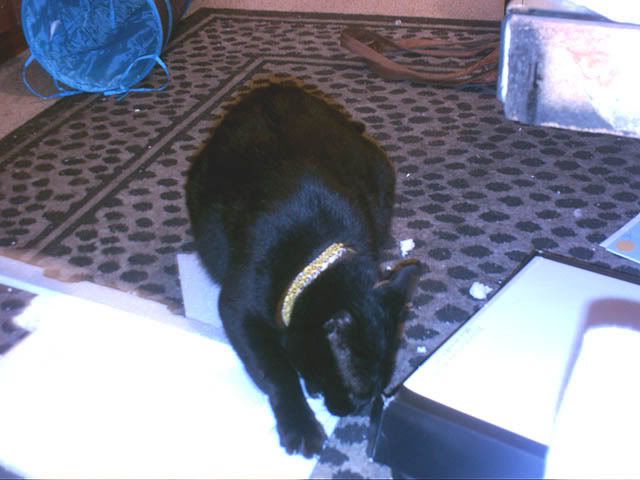 Finally, I select a smaller, less thicker strip to work with .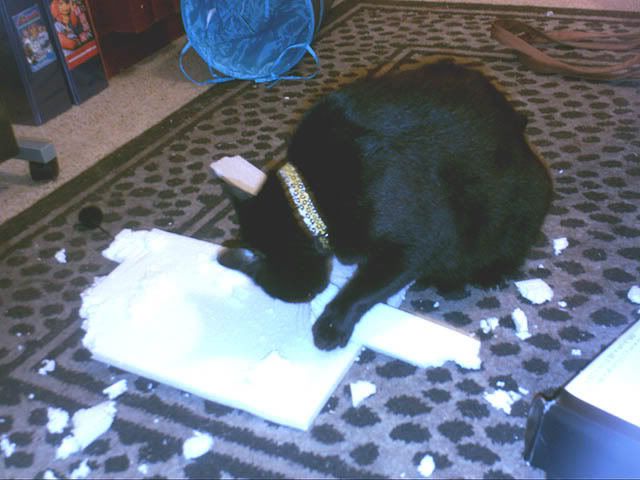 I feel this will balance the piece out well and give it a sense of grace. Grace and balance are two attributes that are very important to Feline art.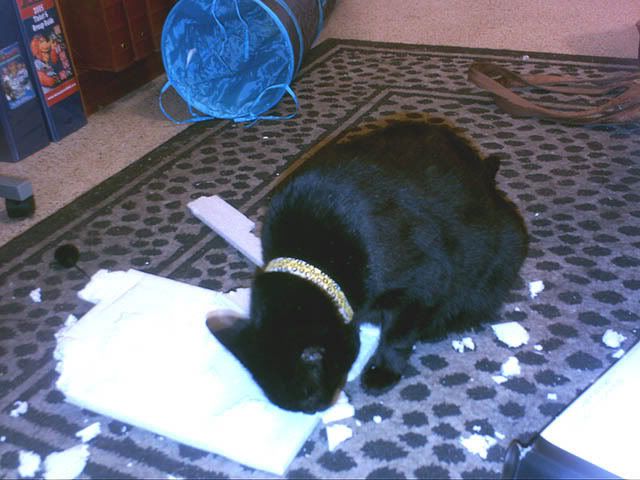 Here I mold the pieces to fit my inner vision.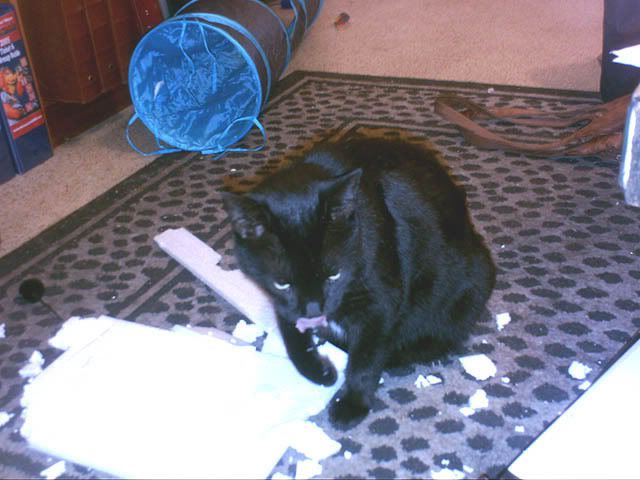 As you can see, the work is progressing well.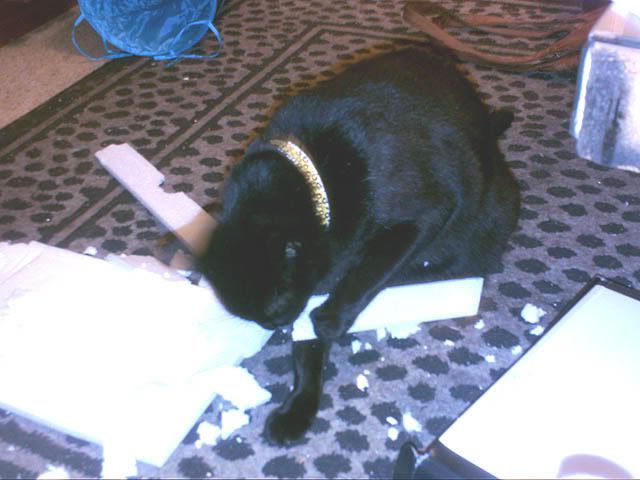 Just a few more finishing moves.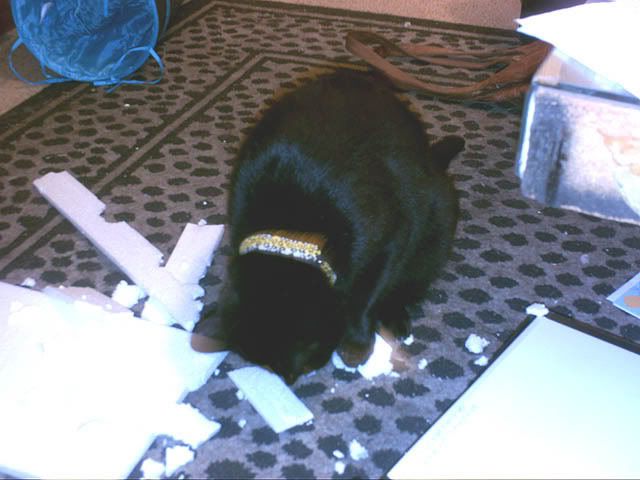 I decide to take a rest at this point. I believe that I have more work to do on this piece and that perhaps I will add yet another block of Styrofoam before I finish the project, but this is enough for one night.
I recommend that all Felines find a media that they enjoy working with and trying to create their own works of art.
I realize that some humans do not find our projects aesthetically pleasing, but my human is very tolerant of my artistic view and gives me free rein to create. In this, I realize that I am very fortunate.
We will return to my project over the weekend, and see how it progresses after I have had a chance to sleep on it.
I hope that this little journey into kitten crafts will inspire some of my fellow bloggers, and that they will take the time to share some of their puss projects with us.