I thought the idea of Catnip OR Treats for Bad Kitty Cats Festival of Chaos kind of silly. After all, what's wrong with both?
I mean, treats are important.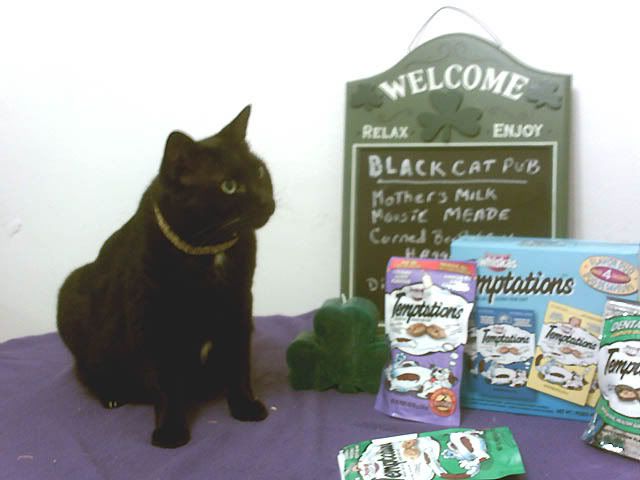 Bean when shopping yesterday and discovered, if you can believe it, a four pack box of Temptations. I have to give a big paws up to the packaging department at Whiskers for coming up with something so....innovative. The box contains two of my favorite flavors, salmon and chicken.
But much as I applaud them, I also wanted to say it's long overdue. Temptations should have been packaged this way from the start. In fact, a big variety box with one or two pouches of each flavor would actually be better.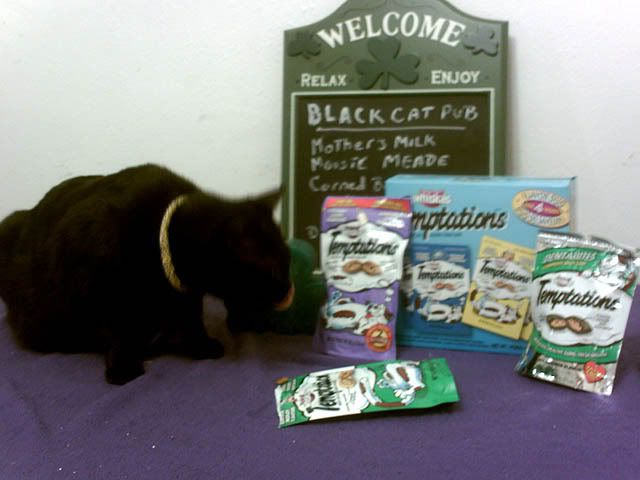 We - or I think most of us - get treats for modeling, so treats, obviously are very important to a cat. BUT...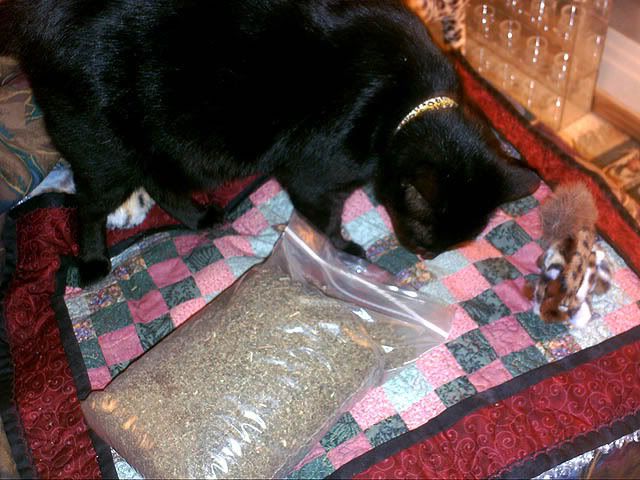 Catnip is LIFE. Catnip is what make life worth living. What was that line from Braveheart? All Cats die. Not every cat really lives.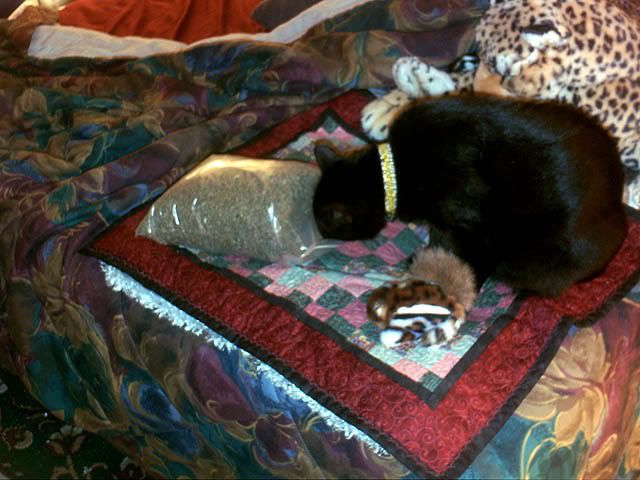 With Catnip, I am living!
(Yes, I am niphead. To that end, I join
Catnip Anonymous
yesterday. I look forward to telling all of my furriends about the finest nip toys in all of the world! Because if they are out there, I WILL find them!)
On a side note, Zippy, Sadie and Speedy said they didn't know I had any white. Well, aside from the white spot on my chest I was named for, I have this big white patch on my underside.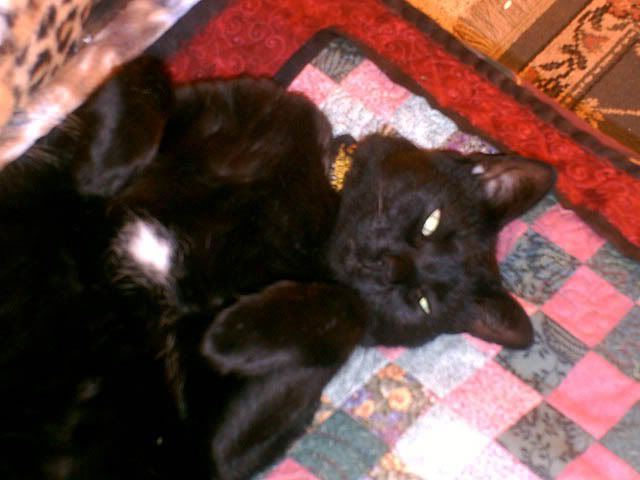 So when I sit in a certain way, I can look very tuxie indeed.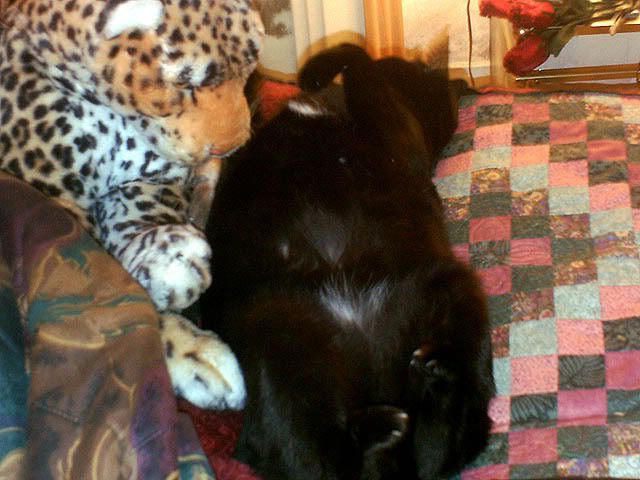 I also have little bit of white in between my legs where my fixit scar is. The furs grow back in white.
Otherwise I pretty much a
House Panther
.
But, the Hottie Mom interceded with the Cat that run Tuxie Gang and I have now been admitted as a member. They say maybe the mail get lost or go to spam box. I do not know. But I now member of
Tuxie Gang
too.
I will have to sit just right when I send them pictures so that I look very Tuxie in them.
I also join Daisy's
Pink Ladies Kitty Group
and go on my first mission yesterday. (It is covert operations group.)
So as you can see, I have been very busy. I also get award from Mickey, but I will tackle that in my post about BHS, which I must work on today. Research continues...