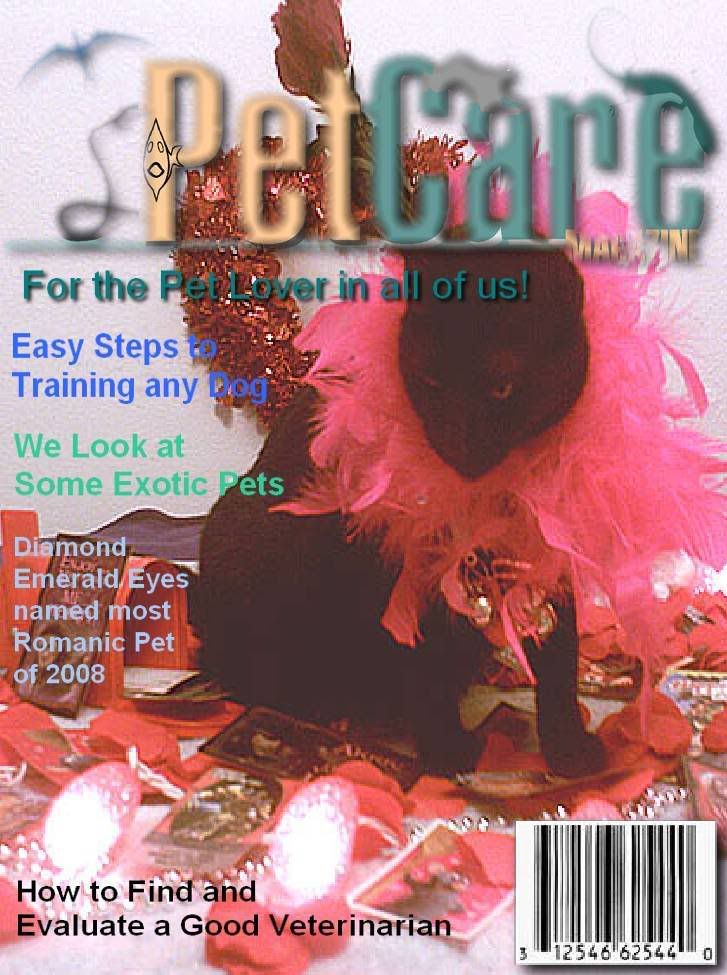 "
Pet Care Magazine?
That best you can do?" I meow.
"Hey," she says. "You're lucky I found that. Those icons are so small, you could have ended up on the front of
Bodybuilding Monthly
or something similar.
"How about collage?"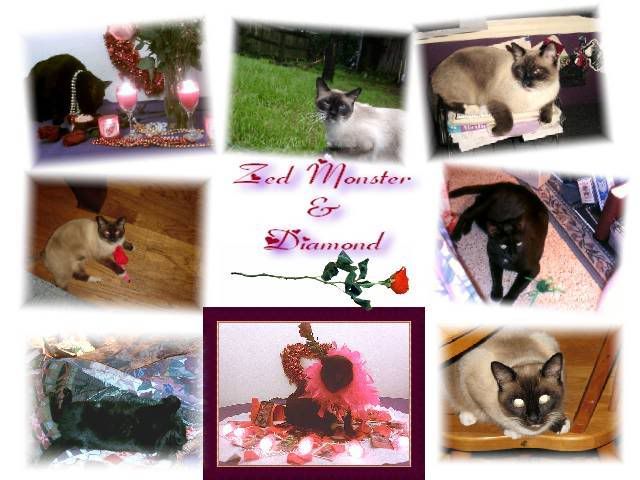 "Oh, that not bad for first effort," I purr. "What about collage for side bar?"
"I'm working on that?" she say.
"Really? Look to me like you watching moovee."
Yesterday, she go shopping so I get some new moovees to watch. I get
Shark's Tale
and
Madagascar
. If I could ever get over my dislike of water, I tell you, those fishes would have something worse than a shark to fear, because I would eat them all! They look VERY tasty!
She also get
Braveheart
2-disc special edition and
Bladerunner
25th anniversary edition for her herself. Given a choice between the 2-disc director's cut set for $15 or the 4-disc 25th anniversary edition for $30, you know which one she pick, right? She says it make her feel old, since she remembers seeing
Bladerunner
when it first come out.
I point out she
is
old.
Speaking of old, I see where Harrison Ford was disintered so that he could reprise his role as Indiana Jones in a new moovee. I so glad they mummify him, because I pretty sure he been dead longer than I been alive.
Anyway, we get the odiferious situation in the house corrected. If she ever complains again about
MY
litter box smelling...
Just in time too, so I can enjoy nice romantic candlelight dinner with my Zed Monster on Saturday evening.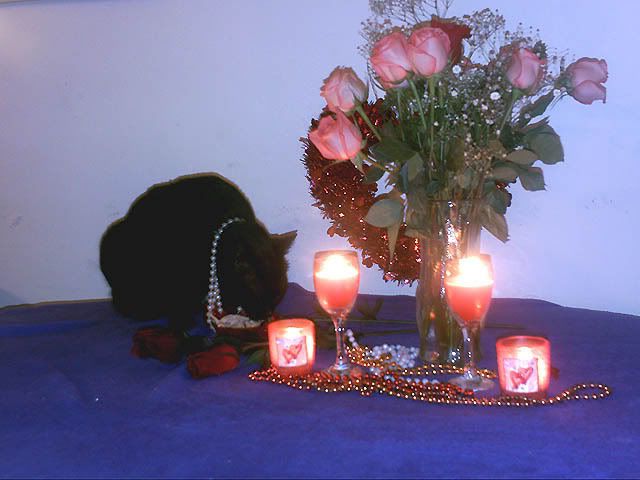 I wear my good pearls special for this occasion. Don't I look beautiful?
Really, my Zeddie is the most romantic Gentlemancat on all of the internets! And thank you Tyler, the moovee you suggest was just purrrrfect. We very much enjoy it!
You can see more picture in my new
Xanga Valentine's Day Album
or on my
Photobucket Album
.
If you will excuse me, I must now get human off her butt and snoopervise the doing of the laundry. Ah....warm clean clothing to lay on....heaven!
Purrs, headbumps and kitty kisses to you, my Zed Monster!