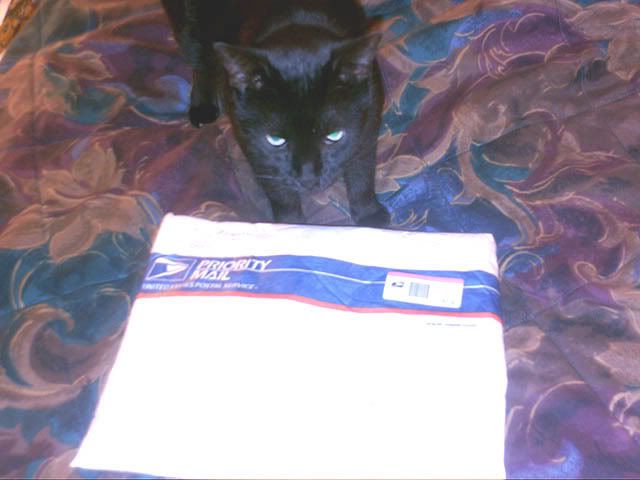 I've got Mail! It is from my Scottish Fold friend
Misty Whispurrs
in Michigan. She oversees the running of
The Quilted Squirrel
. Can you guess what I got?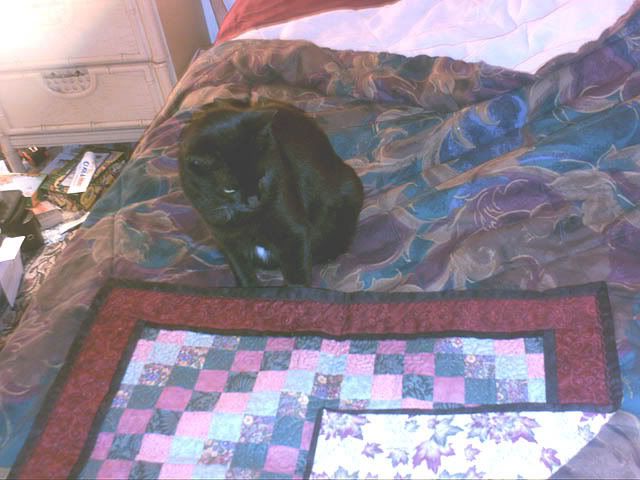 It's a beautiful
Kitty Quilt
! I'm afraid because we were using the flash, the colors on the quilt do not look right. Bean says we will take it outside tomorrow when she comes home from dayhunting and take a picture in the sunlight so you can see the colors better.
I think the colors match my furs beautifully!
It's a very comfy quilt too! I will enjoy sleeping on this!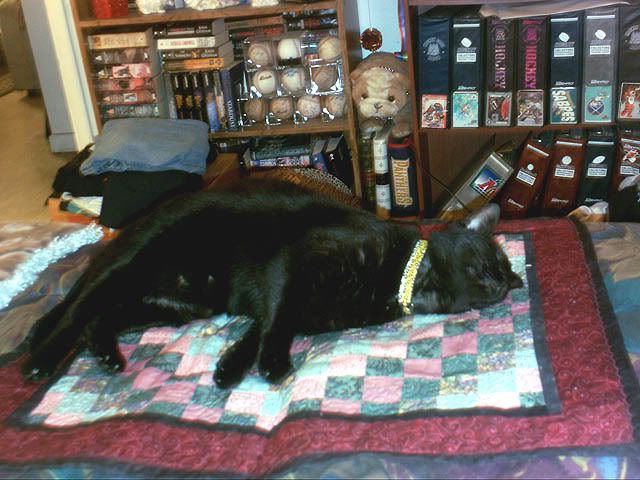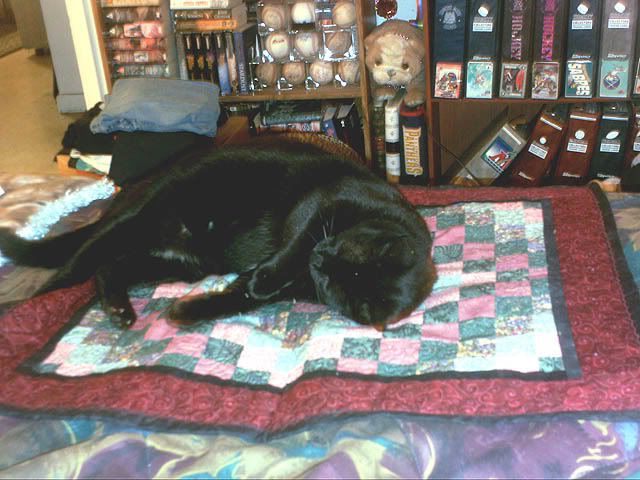 Or playing!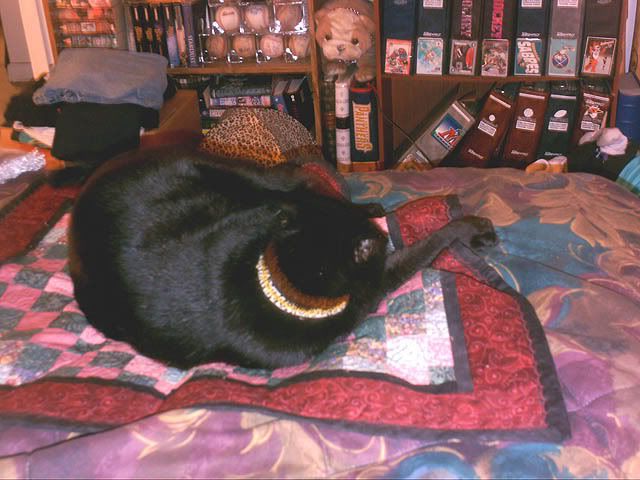 Oops! I was rolling around on my quilt so much I fell off the bed! (I meant to do that!)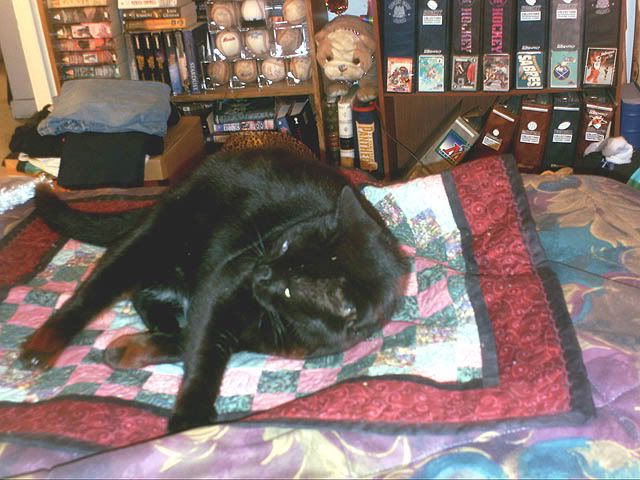 You can find more pictures with my quilt
here
.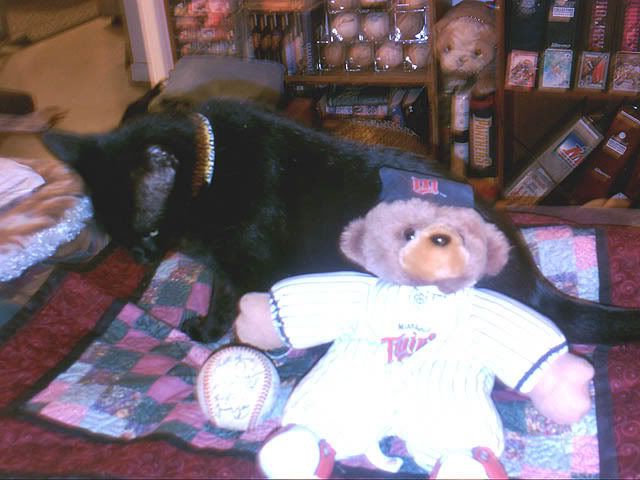 This is TC Bear.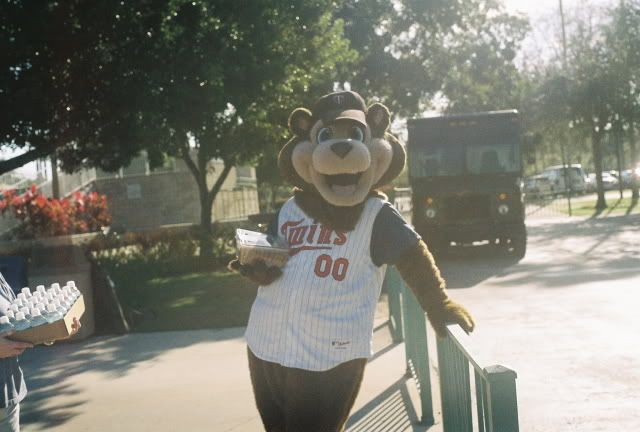 This also is TC Bear.
TC Bear has been in town since mid-January to help with the Minnesota Twins free youth training clinics and now with spring training. He is the mascot for the Minnesota Twins Major League Baseball Team.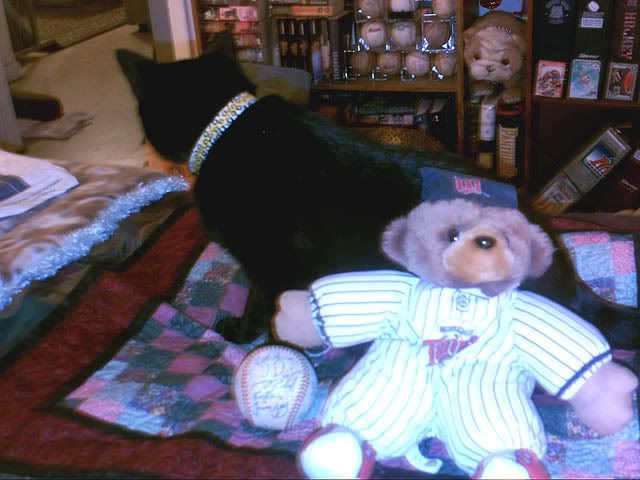 My TC Bear is very huggily. Bean say, "What would you do if TC Bear attack you?" and suddenly TC Bear jump on my back! He has never done this before! Purrrhaps he wanted to steal my Kitty Quilt! The answer is I bunny kick him across the floor!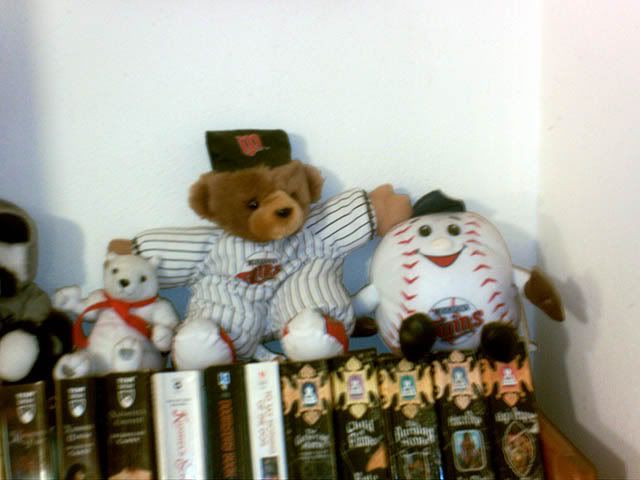 When he is being better behaved, TC Bear hangs out with the Baseball Dude, Jeter Bear and the Coca Cola Bear.