I like to tease human sometimes, so she go to spring training and I decide to tease her about first boyfriend of spring.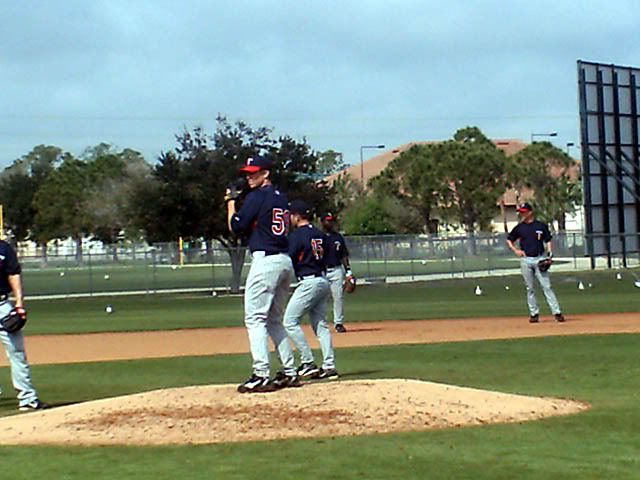 Kevin? I meow.
"Oh honey, Slow is my friend," she reply. Yeah, that what I say. She call him a boy and is a friend. Therefore Boy-friend, right?
"Not like that," she blush. Hah!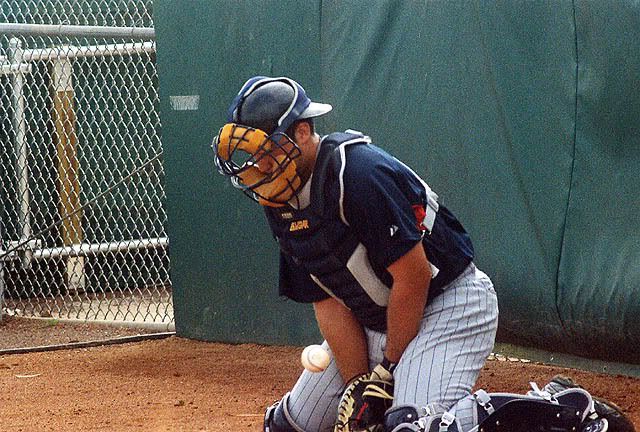 "Dirty?" I suggest.
"No. He's like my son. With a accent."
"Yeah and he nearly old enough to be your son too," I point out with a purr. And accent my left paw. She can speak Perth as well as a native!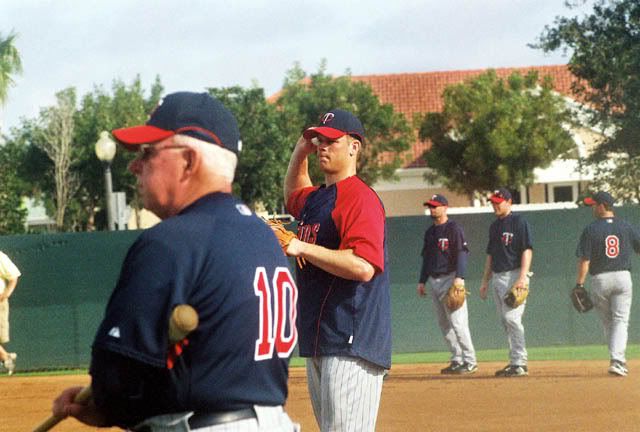 "Justin?" I muse with a flick of my tail.
"No, definately
NOT
Justin."
"Why? You have 'I <3 33' T-shirt."
"Yeah, but I bought that for Jon."
"But you tell Jon you buy it for Justin"
"What they don't know won't hurt them."
I think about this.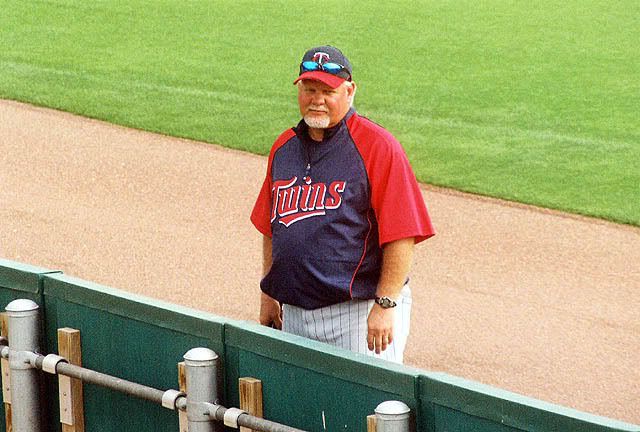 "Gardy? He more your age?"
"Well," she say "That's true. But I think I like his son better."
"Yes," I agree. "Toby cool."
She sweet on Kevin, I don't care what she say. I know she is.
(More spring training photos are available on my Bean's
Rookie Whites
blog.)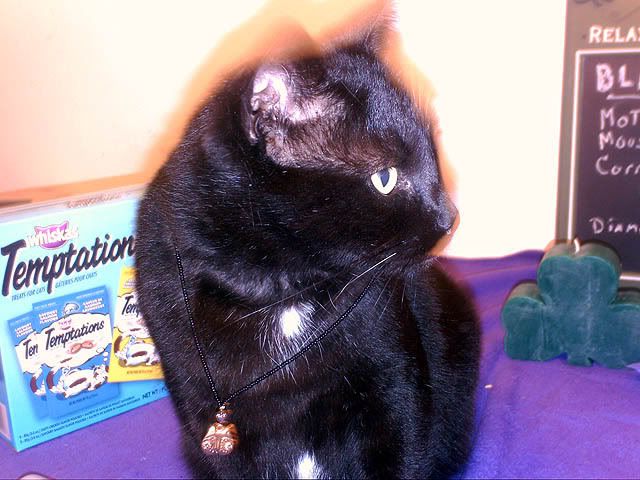 I am modeling the gold Laurel Burch cat charm necklace I win in the Artsy Catsy Auction to help raise money for Churchill. Since this is also my first Tuesday since I
worm my way in
join Tuxedo Gang Hideout, I am trying to look very Tuxie in this picture and show off my white furs.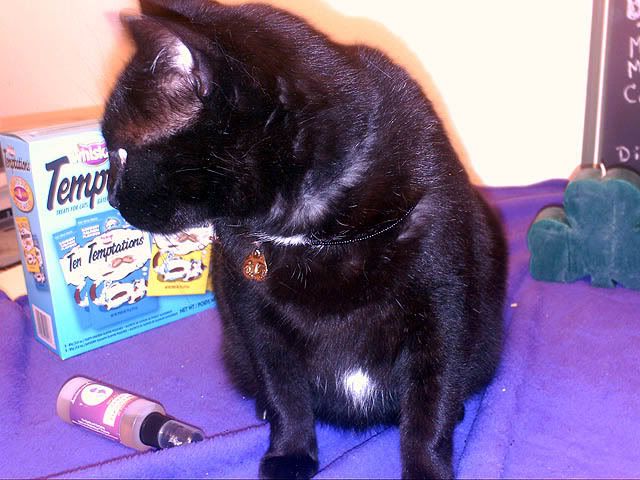 This is a better Tuxie picture, but I have my head turned wrong way as I try to avoid the flash. I was not being very co-operative model.
This is best picture of all, but you can not see the Tuxieness, since I hide the big white spot on my tummy.