(Dip dip dip dip dip dip dip dip)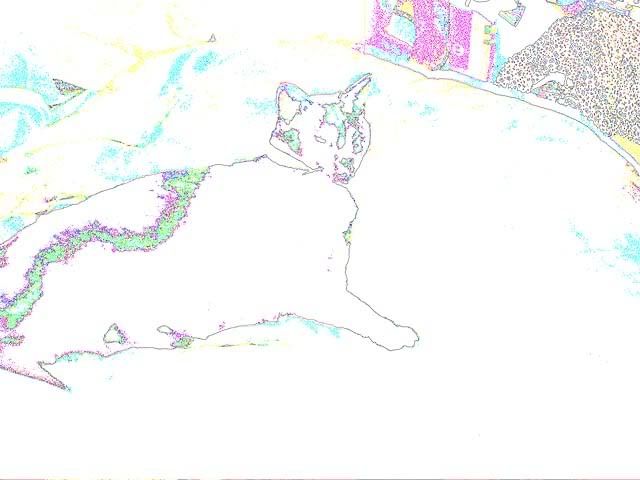 I'm all white
Nobody worry 'bout me
Why you got to gimme a fight?
Can't you just let it be?
I was kind of at a loss. How do I join Gorgeous Gingers or Kick-A Torti clubs? But then last night, that all change.
Bean fire up Photoshop and make me all white. So, now, if she can do that, how hard can it be to make me ginger or torti?
And besides, Secret Agent Cat needs as many disguises as she can get!
So what you think? Am I as elegant as Luxor?
Wild Cats Three at Catnip Corner
has given me a Toadally Awesome Award of Excellence. This is my second Excellent award, but that is okay, I like getting awards.
I would like to give the
frog...er, finger...er
Toadally Awesome Award to the following Toadally Awesome blogs: Lion-headed Zoey at
Zoolatry
,
Captain Jack and Dante
,
Perfectly Parker
,
The Hotties
,
Tybalt Prince of Thieves Cats
, the incredibly cute
Snow and Forest
, and
Misty Whispurrs
.
(Dear Misty, thank you again for my
Kitty Quilt
. I sleep on it every night!)