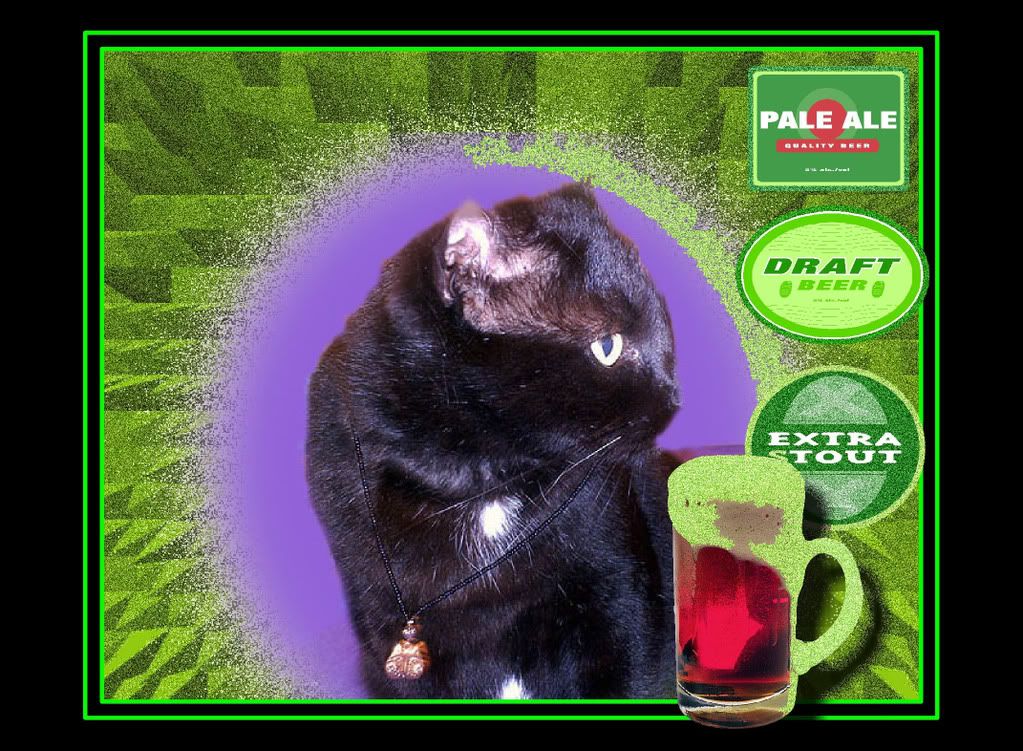 What is Black Cat Pub?
Black Cat Pub is a cyber pub for all Puddins to hang out at on the internets. Woofies, Buns and other Bean-types are also welcome, long as they don't cause trouble.
Where is Black Cat PUb located?
Black Cat Pub is located in the State of Katopia, and is easily accessible from any transport device. Even those who have come before can come to Black Cat Pub as it can be accessed from Bridge Transporter.
What are the hours?
Black Cat Pub is open 24 hours a day, 7 days a week. Despite the fact that I, Diamond O'Reilly are temporally challenged when it is not in my local time zone, Black Cat Pub run on Greenwich Mean Time.
How can I buy things?
Black Cat Pub accept the two standard currencies of Katopia: Chey Pay...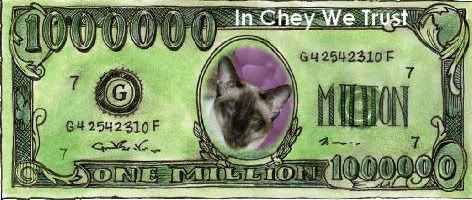 And Yao-Lin loot: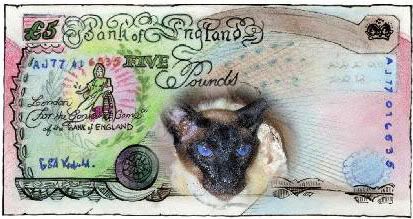 We also accept
Bank of Catatonia Credit Card
and there is Bank of Catatonia ATM on premisis. If you need Bank of Catatonia Credit Bard or Bank Card, please
send name and photo with a request
and one will be issued to you. We also do
driver's license
, Pet and Federal ID Cards and
business cards
.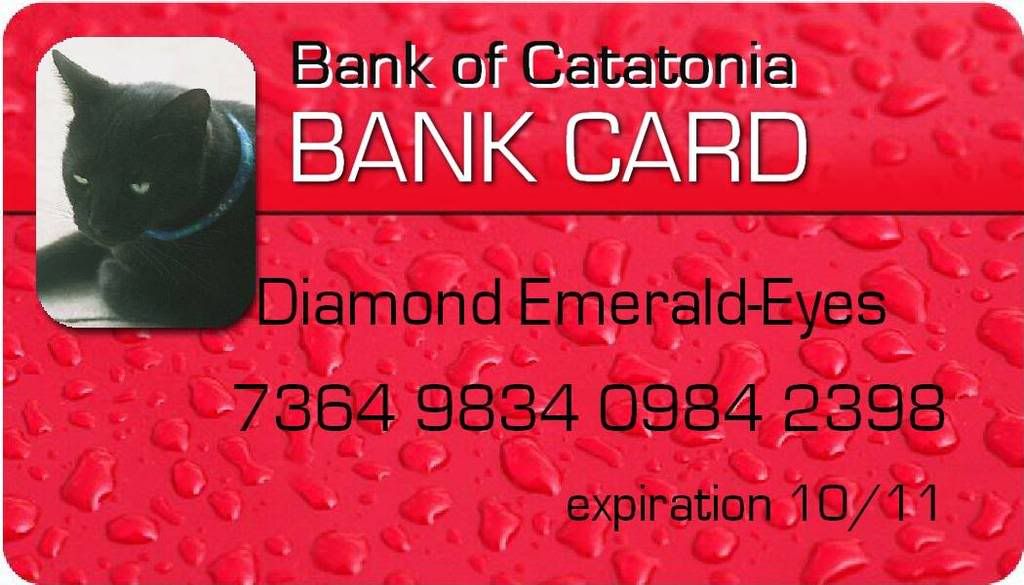 Will the Black Cat Pub be open after St. Patrick's Day?
I am moving Black Cat Pub over to it's own Blog at
http://blackcatpug.blogspot.com/
where it will run as a shared blog. You will need blogger ID to be a "regular" and at least an open ID to comment. However, Blogger have note up that
"This blog is under review due to possible Blogger Terms of Service violations, and is currently unpublished."
Since I have one post up (the menu) I have no idea what their problem may be.
Black Cat say: "I, Black Cat, should be joint proprietor, don't you think, heh heh???!!!"
I can add you as staff if you want. You need to e-mail me with an e-mail address for me to do that.
Chey say: "That is a very nice pub. I don't suppose you serve anything as fancy as a niptini?"
Cosmopolitan, Apple, Pepperoni, Key Lime, Tuna Drop and Cream Niptini (made with Bailey's Irish Cream and Absolute).
Miss Peach ask: Do you serve Shepherd's pie? I love that! Have you any green brews?"
Black Cat Pub have best Shepherd's Pie you ever tasted. While we don't normally serve Green Beer, as that is an American thing, I will be happy to add some food dye to whatever brand you would like.
Devil Dog say: "Does it serve broccoli? Will the bouncers let me in, do you think? Or Lucky?"
Woofies are welcome, and we have Broccoli. I do not have bananas right now, but I will have to get some for Pixie. My NMSSF Tony, the Irish Pug, is a guest bartender from time to time.
Skittles the Huntress want to know: "Do you play dirges?"
Absolutely. I LOVE dirges!
Chey say: "Is the pub located near the (Blarney) stone?"
Close as nearest teleporter.
Misty the Alphapha Poodle say; "You mean humans really travel miles to kiss a rock?"
Why not? You will travel miles to pee on one. (And remember, watch out where the Huskies go, and don't you eat that yellow snow!)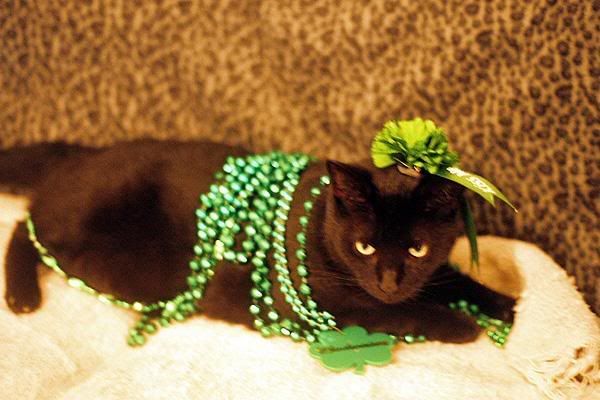 I tell you, my Irish Eyes ARE smiling!

Note:
It is not just Whisker Wednesday, but Whisker Week over at
House Panthers
. Check out our articles starting on
Sunday
for some great information on your Whiskers and how they work! Mickey the Black Cat is our featured Panther today!
My Collage for today is posted over at
Catnip Anonymous
. Check it out, it's cool!