My Bean's mother called her all the way from O Hi O just to squee in her ear because I am so adorable. How does she know how adorable I am? Well, my Bean printed out some 8 x 10's of the collages and magazine covers she's done and sent them to her this week. She especially liked the
Valentine's Day cover
.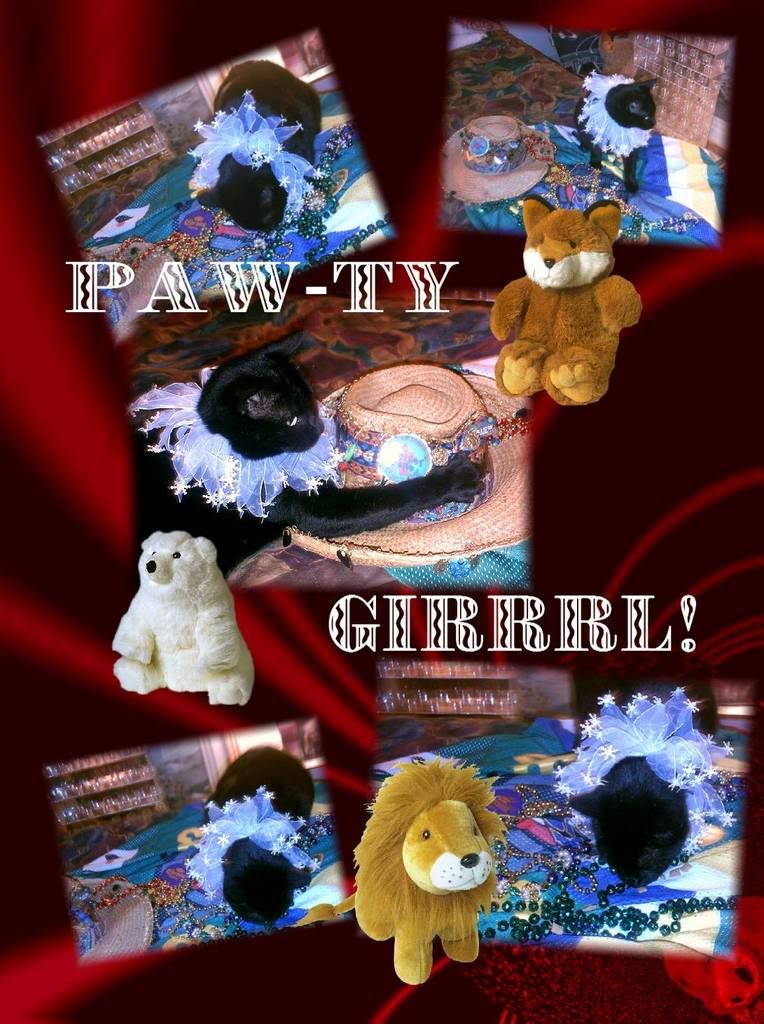 Click on the collage to bigify it!
She also got some comments on
Tony's collage
, including an e-mail from one of Miss Joanie's friends, who wants to learn digital scrapbooking.
While my Bean has and does use Photoshop, she realizes that it is a very expensive program. Even Photoshop Elements, at $99.99 carries a pretty hefty price tag for some people.
If you are considering learning digital scrapbooking, she suggests you might want to check out
Roxio's PhotoSuite
. At $29.99 it's a fraction of the price of other more popular graphics programs, but has many of the same features. It's also fairly intuitive to use. (Unlike Photoshop, she did not have to take class to learn to do things in this one.)
You can use the same free downloads for papers, ribbons, accents, etc. that you can get at
Free Digital Scrapbooking
and other similar sites around the internet.
Just a warning however. This digital scrapbooking is very addictive for humans. Because she has been playing with all of this, she has not taken my picture in days! Here I am begging to have my picture taken:
I mean, what is the point of attending to the Daisy Curly Cat School of Modeling in order to learn dress up so that I can earn treats if she will not let me play dress up?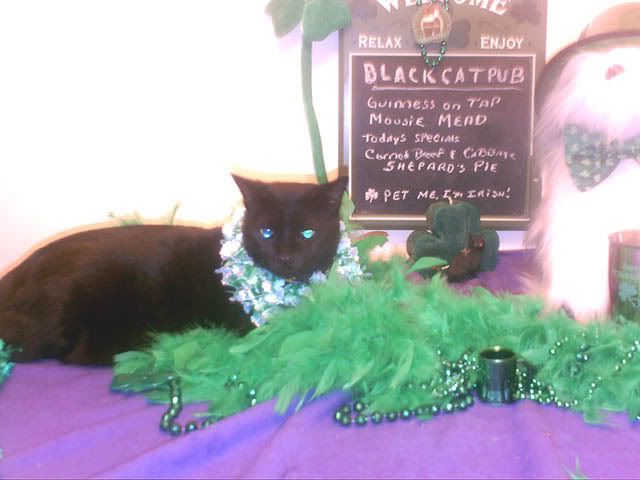 Pet me, I'm irish neglected!