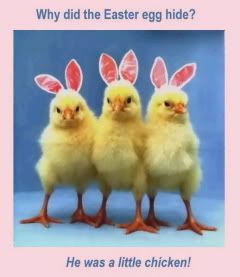 I would not mind finding one of those in my Eastern Basket!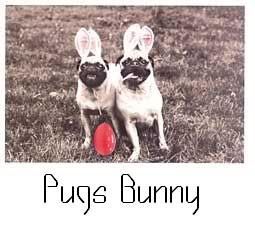 Dis one cracks me up! And I not even an egg!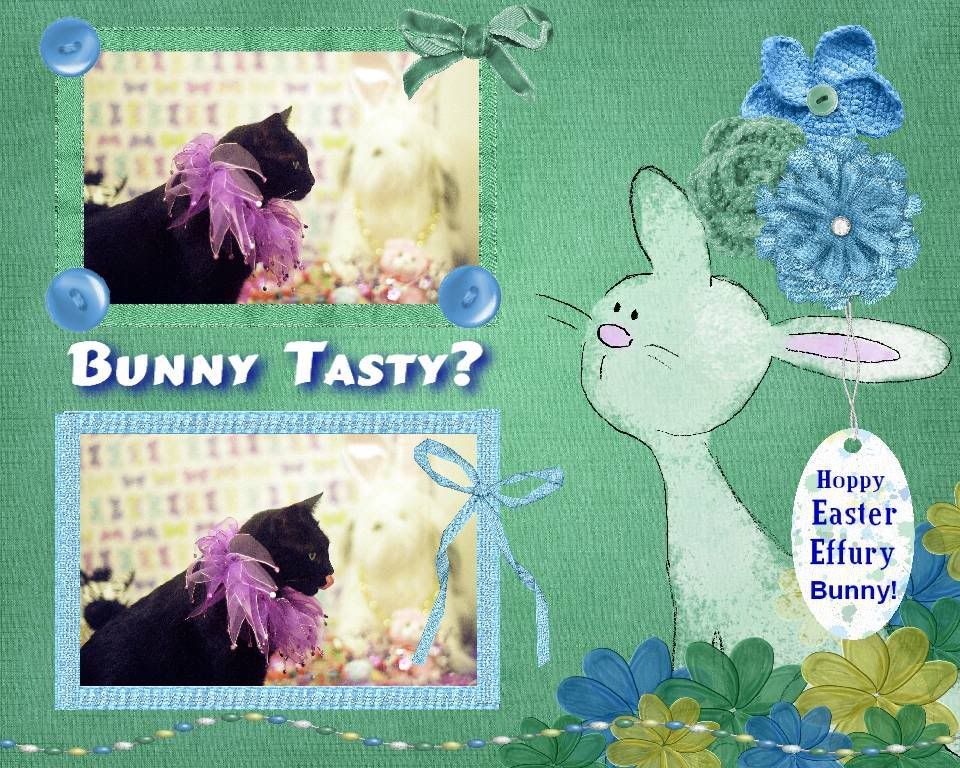 Click image to bigify!
We are working on Eastern pictures today. Must come up with something to send to Bean's mom and sister in O Hi O. This is my favorite one so far!