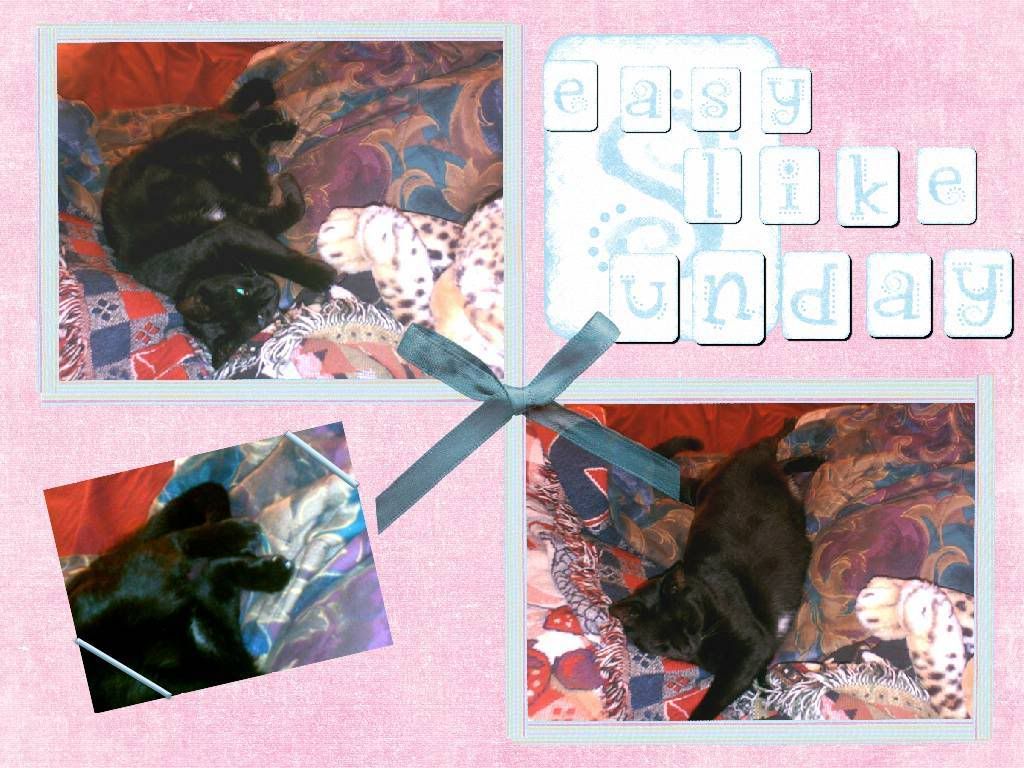 Click image to bigify it.
My Bean is going to see the Minnesota Twins take on the Toronto Blue Jays today. She has not seen much of Spring Training because her Arthur-Itis has been very bad. This depress her a little. But she excited to go see Blue Jays.
I am napping as you can see. You may notice that my claws are looking rather long. This is because I go outside and I need my claws for traction to get away from marauding woofies and other dangers.
We have the Sunday Specials posted at
Black Cat Pub
and have our Irish Buffet today with all-you-can eat corned beef and cabbage, Dublin Fish and Chips, mashed, broiled and baked potatoes (your choice), shrimp and salmon.
Pooka has also broke out his Kick A** drinking game, and has thought up some new nightmarish concoctions which you can find on his
Signature Drink
menu.
There is live music and dancing as well.
We are celebrating Buddah Pest's third Purrthday over at
House Panthers
. Stop by and wish him a Hippo one.
Karen Jo at
Kitty Limericks
has been writing Limericks for D-Man's three
Cat's Eye
felines. Meanwhile my Bean has made up scrap book pages for
Theo
,
Thompson
, and
Diego-San
which you might want to check out.
It is also Palm Sunday. My Bean grew up in O Hi O and had always wondered when she was little where all the palms come from. Now she live in Florida and she wonder why there are so many of them!
That is it for now. I hope she not overdo it at baseball game and that we can watch MooVee together when she get home. We have Cat Woman here to watch.