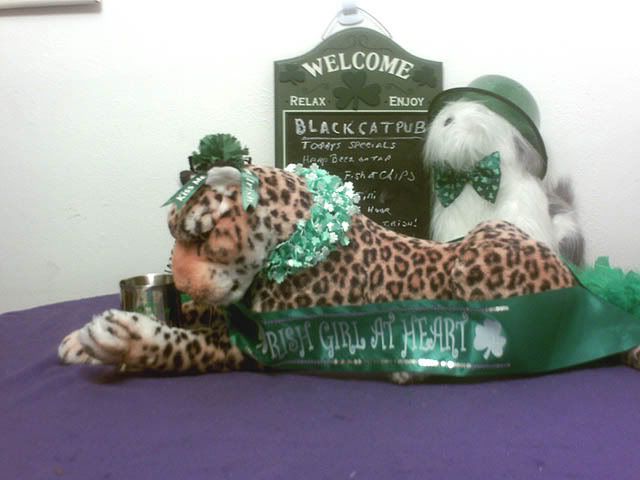 This is my sisfur Savannah, who is a Savannah Leopard. She is my favorite of all the floofyheads that live in the house. Despite the fact that she is younger than me, she is my "big" sisfur.
I like to sleep cuddled up against her as you can see in this photo: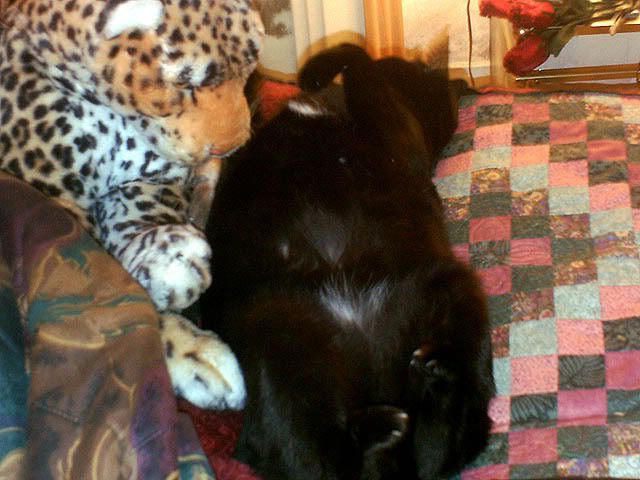 I sleep like this a lot, or with my tummy right up against her.
You can see us together in this picture with Coca-Cola Bear as well: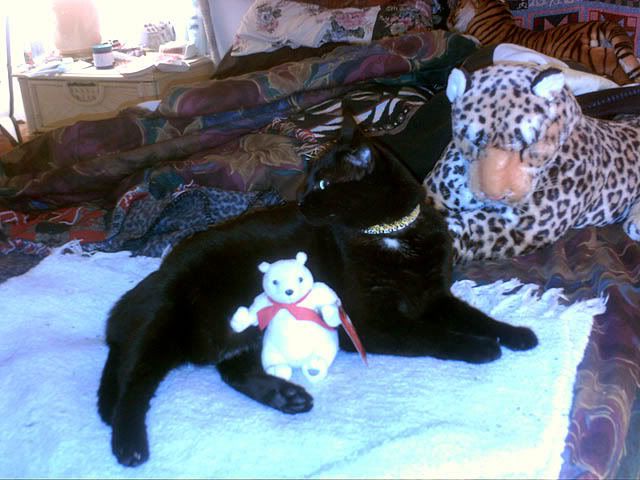 I spend a lot of time hanging around with her. I have even shared my catnip toys with her, because she is a good sisfur.
Savannah came home of the Greenwall Shelter during this last holiday season and we became quick friends. She guards the bedroom from intruders, and makes sure that here are no bed bugs biting so that we can all sleep tight.
There is a lot going on and so I am not writing a big post today. My Bean has set up a new blog for the scrapbook pages she has bee creating, which you can find at
Digicats (and Dogs)
. If you have not done so, you might want to drop by. She's done quite a few of the Blogosphere Cats, including a number for House Panthers which have not yet been released on that blog. You might want to check and see if you're there! She SAYS it's not ready to be open, but there are 33 (soon to be 35) pieces in there, so I see no reason why you can't all have a look at it.
Also, don't forget to stop by the new and improved
House Panthers
. If you are a (mostly) black or grey cat or a Russian Blue or Bombay and are not a member of our group, please e-mail me and I'll send you an invitation.