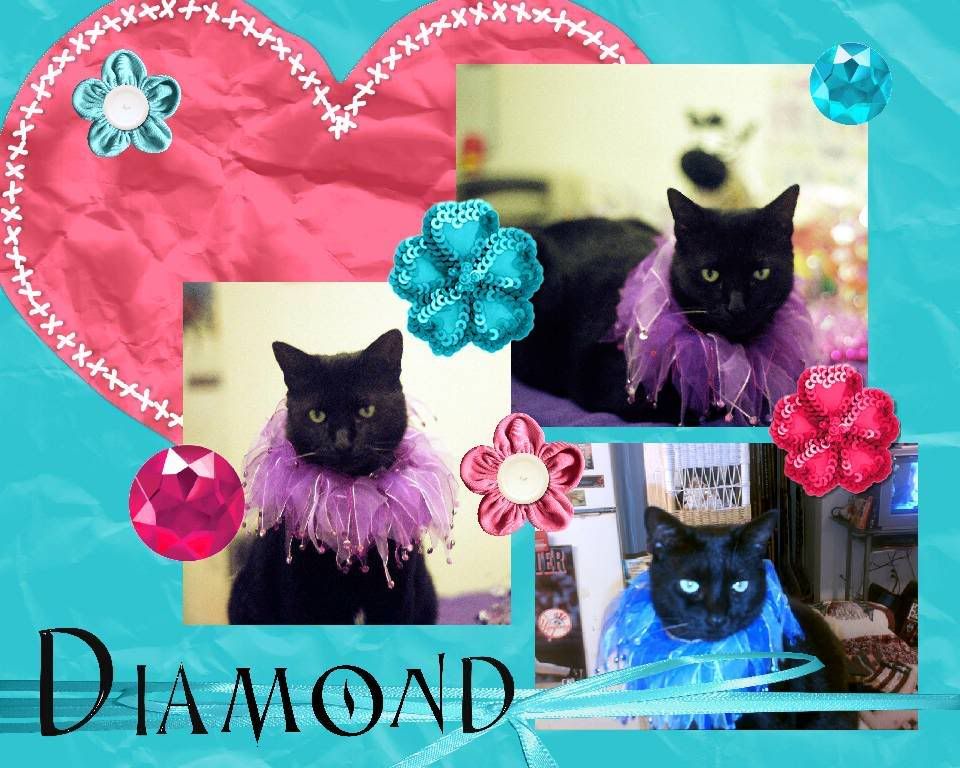 Click to supersize the cuteness!
Bean take pictures of cute cat to her place of day hunting yesterday and Mrs. Rowena look at them and say "Oh, what's that?" point to white spot on chest.
"That's her natural bling-bling," Bean tell her. They so used to looking at costumes, they forget what I look like!
You can find her baseball pictures from Sunday
Here
. She was happy to see Frankie pitch. And I think TC Bunny Bear was pretty funny.
She bring me back this nice bandana to wear: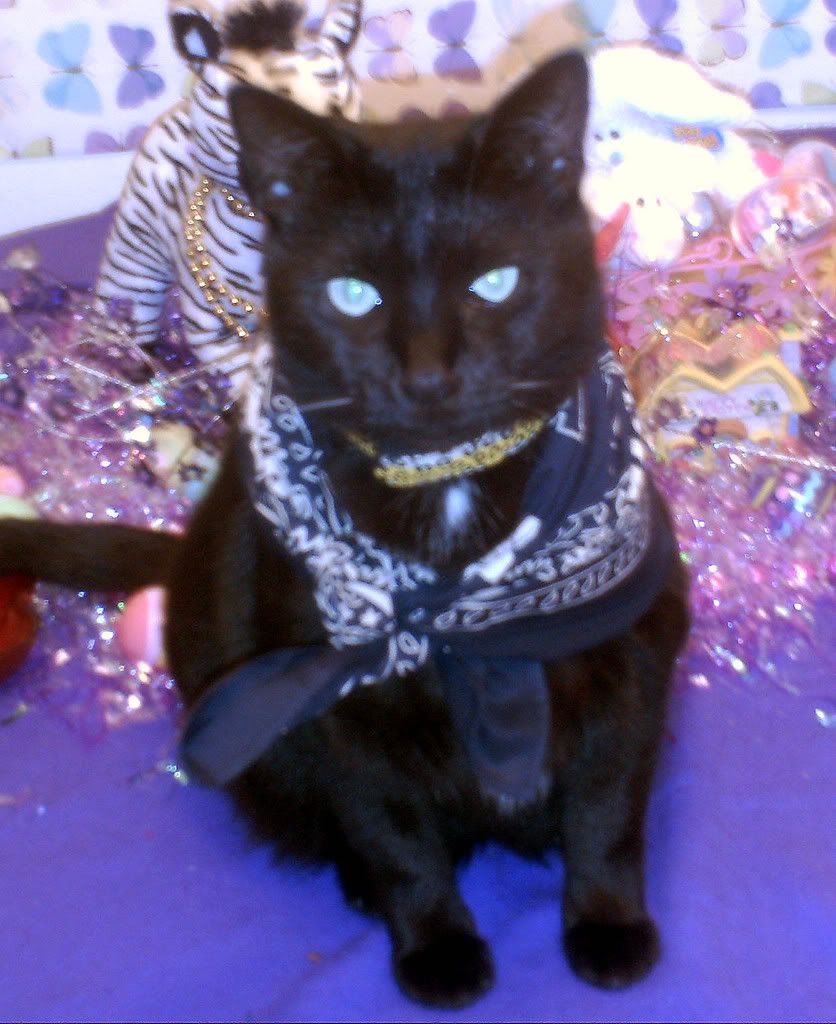 See how it say Spring Training on it?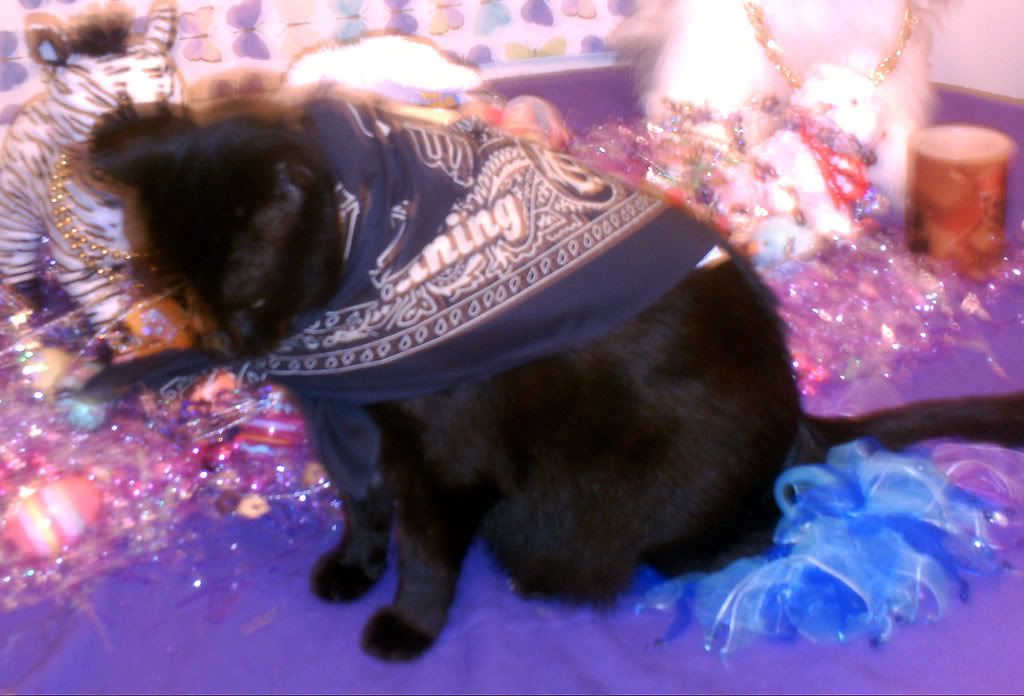 Yes, I know, my head go blurry again.
Anyway since it's Tummy Tuesday (among other things) here is my tummy: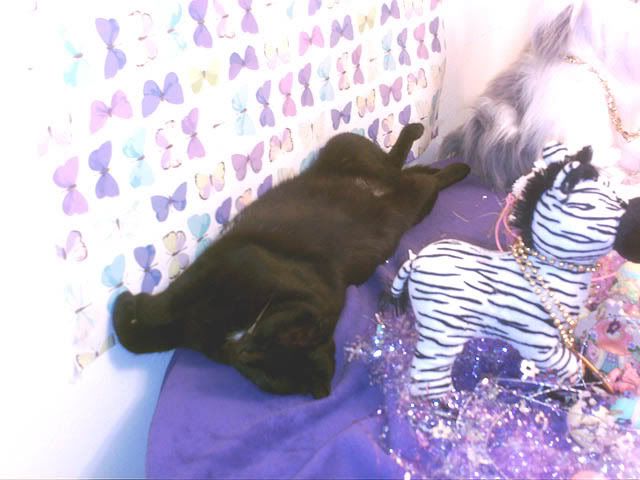 Bean look at this and say "Ah, now I know where the Egyptians got the inspiration for their art from, with the head and shoulders going one way, and legs the other."
We Cats inspire many great things!