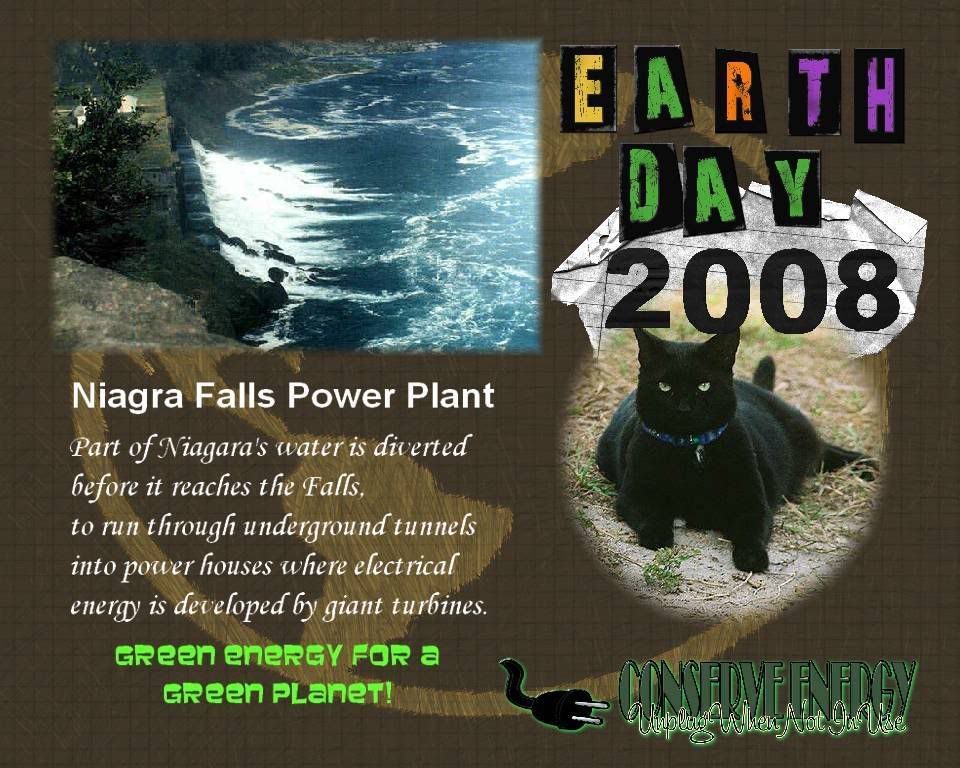 Click on image to bigify.
The term Green energy is used to describe sources of energy which are considered environmentally friendly and non-polluting.
Green energy is commonly thought of in the context of electricity, heating, and cogeneration, and is becoming increasingly available. Consumers, businesses, and organizations may specifically purchase green energy in order to support further development, help reduce the environmental impacts associated with conventional electricity generation, and increase their nation's energy independence. Renewable energy certificates (Green certificates, or green tags) have been one way for consumers and businesses to support green energy. Over 35 million homes in Europe, and 1 million in the United States, are purchasing such certificates.
Additionally, some governments have drafted very specific definitions for green energy or similar terms which may be eligible for subsidies or other support for specific technologies.
Several working definitions used for green energy. These include:
* An alternate term for renewable energy.
* Energy generated from sources which do not produce pollutants (e.g. solar, wind and wave energies.
* Energy generated from sources which are considered environmentally friendly (e.g. hydro (water), solar (sun), biomass (landfill) or wind.
* Energy generated from sources which produce low amounts of pollution.
* Energy that is produced and used in ways that produce relatively less environmental impacts.
Green energy includes natural energetic processes that can be harnessed with little pollution. Anaerobic digestion, geothermal power, wind power, small-scale hydropower, solar power, biomass power, tidal power and wave power fall under such a category. Some definitions may also include power derived from the incineration of waste.
Some organizations have specifically classified nuclear power as green energy. However, the Nuclear Energy Institute avoided classifying nuclear power as green energy when it initiated a public awareness campaign using the catch phrase clean air energy.
Medium or large-scale hydroelectric power or sources of air pollution such as burning biomatter or petroleum, consume water and are often excluded from the label 'green energy'.
No power source is entirely impact-free. All energy sources require energy and give rise to some degree of pollution from manufacture of the technology.
Green Energy News
covers clean, effecient and renewable energy sources. Find out how green energy can benefit you!