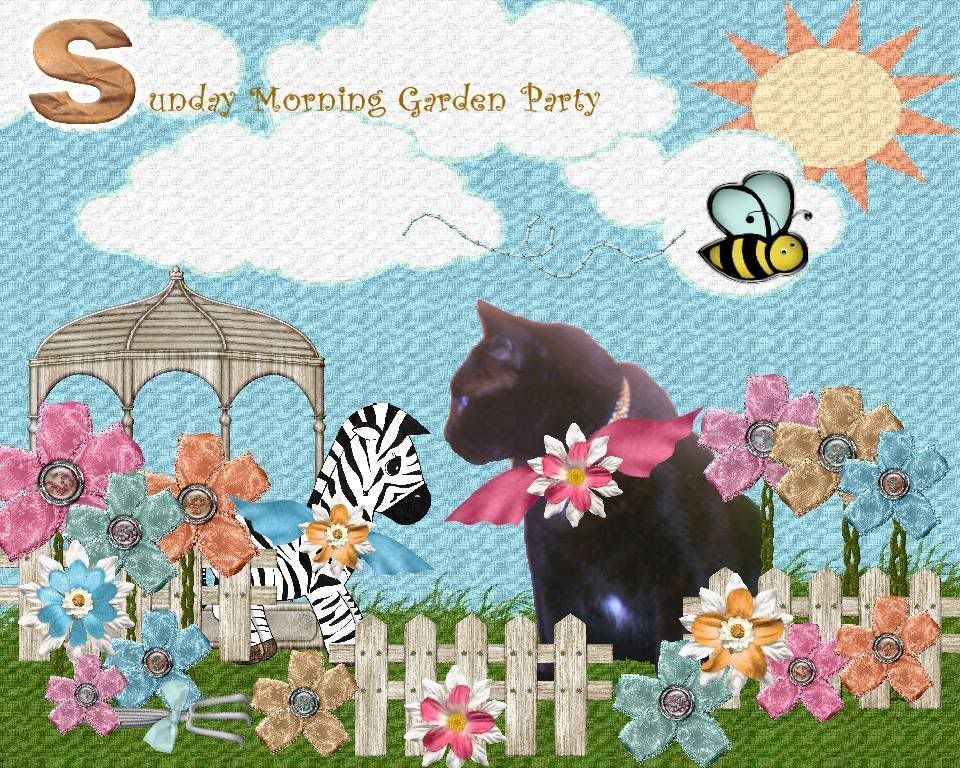 Click on image to bigify
Pooka and I decide to enjoy the sunshine and have breakfast party in the garden. Aren't the flowers pretty?
The bees are making honey and the birdies are all singing beautifully in the trees. Wouldn't you like to join us?
Godzilla Sighting:
Godzilla - the gecko my Bean trap and release in the house to eat bugs was sighted late last night in the bathroom. He is about four or five inches long and looks very healthy. The bug eating business must be good. She had been wondering if he make it though the winter and is seems that he has. Go! Go! Godzilla!