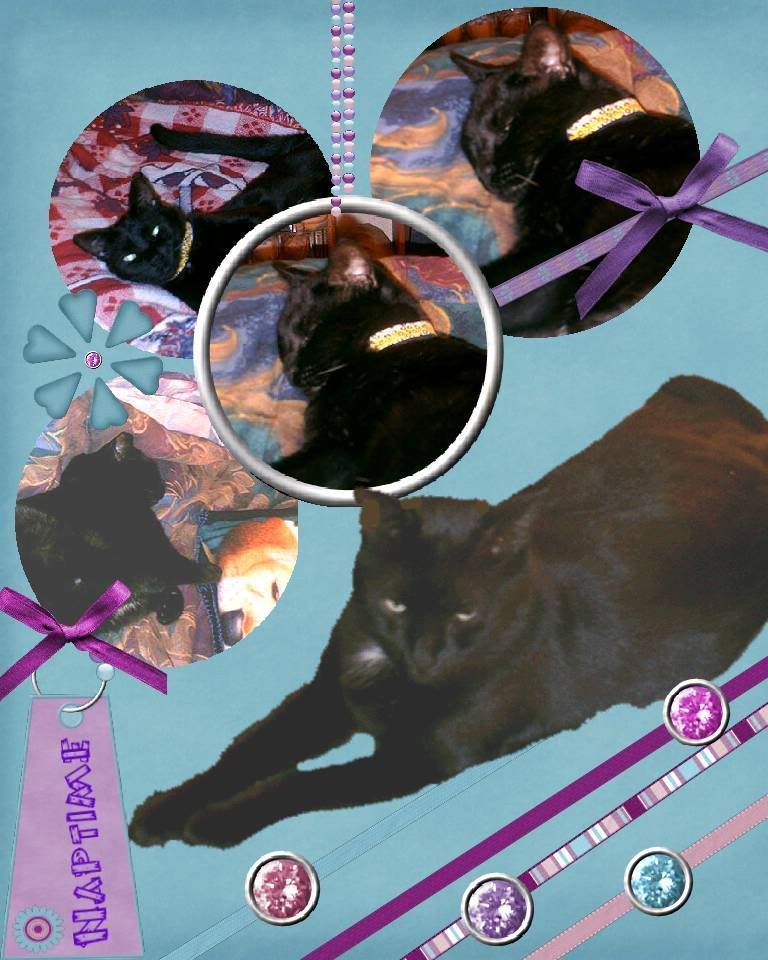 Click on the image to supersize the cuteness
Most domestic house cats sleep between 13 and 16 hours a day, or about twice as much as our human companions. This earns us such labels as lazy and slothful. Nothing could be further from the case.
Because our metabolisms - which is in part set by our thyroid - requires this much sleep we have evolved into the most efficient predator on the planet. We sit, wait, stalk a little, kill, and eat. Then we groom ourselves and take another nap.
About 1/3 of our waking time - 2 hours say - is spent grooming. That means we have but four hours to complete our hunting - about half as long as our day hunting human companions.
Other animals, like woofies, would spend much more time running around, searching and chasing, to obtain their food in the wild.
As house cats, we do not need to hunt for our meals, so we can enjoy fun filled pursuits while we are awake. Yet we still retain our hunting instincts, even if we don't know how to make the kill. (Successful hunting and killing is taught to kittens by their mother. If the mother cat has never killed before, the kittens will not know how to do it either.)
We have two different kinds of sleep. There is the catnap, which is light sleep and in which we are in a semi-alert state. You may notice our ears pricked, listening for sounds while we nap, or notice that we'll wake up for the slightest disturbance in our household.
The other type of sleep is called deep sleep or REM sleep. Similar to our human companions, we experience rapid eye movement (hence R.E.M.) when we are in deep sleep. We may also twitch and our tails or paws may move. Some of us even vocalize during deep sleep depending upon what we're dreaming about. Deep sleep lasts for only six or seven minutes, then we will come out of it and into light sleep again.
For the first month of a kitten's life, the only sleep he or she will experience is deep sleep. After that they fall into the adult pattern of sleep which alternates light sleep with deep sleep.
We spend much of the daytime hours in light sleep and often mimic our human companion's behavior of going to sleep at night, at which time we will do our series sleeping, falling into the alternating pattern of light and deep sleep.
A ill or depressed cat will sleep more, while a cat that is suffering from Hyperthyroidism will sleep less. Your human caretaker should note changes in your sleeping pattern, for it could be a sign of illness.
Now about those rats....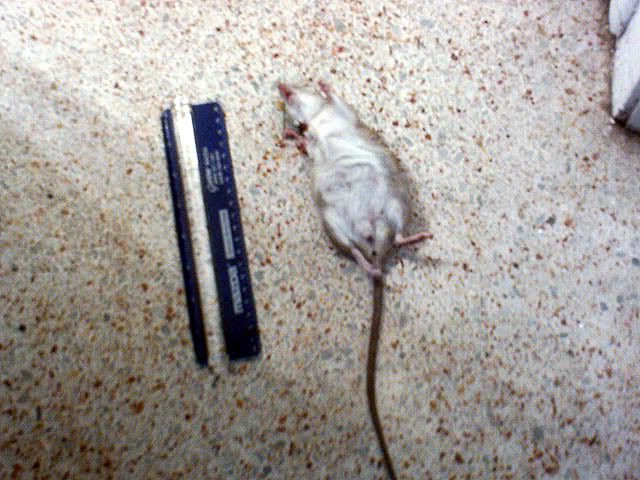 John Doe Ratty will not be returning home to his family and friends today. He has fallen victim to the killing claws of The Diamonator. John Doe Ratty should have caught a clue yesterday and stayed out of the house, but he did not.
As you can tell from the six-inch ruler placed next to his corpse in this crime scene photo, he was a fairly big ratty too. Rather unfortunately, when I hit him with the killing pounce, I used excessive force and caused deep trauma to the back of his head. So he bleed all over the floor.
Bean was quite pleased to find John Doe Ratty, but not so much pleased my all the blood. Well, you know, it happens.
And now, it is time for....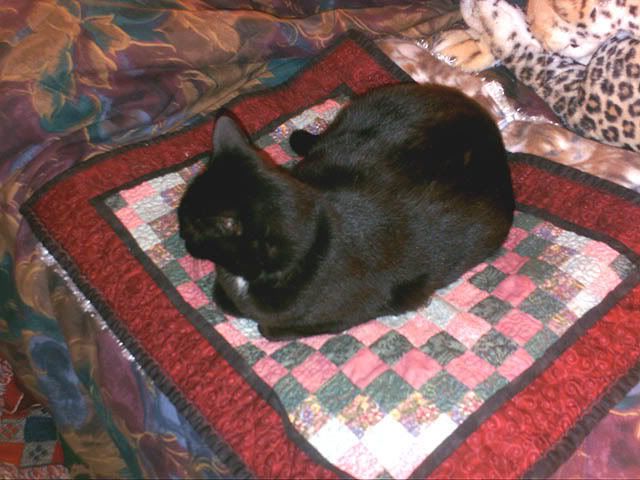 A Catnap!
Notes:
Our featured Panther of the Day is
Meep
. Over on Digicats, I introduce you to one of my Pikapet furriends,
Trixie the Destroyer
. And it is Zoey the Lionheaded's 2nd Purrthday over at
Zoolatry Blog
.