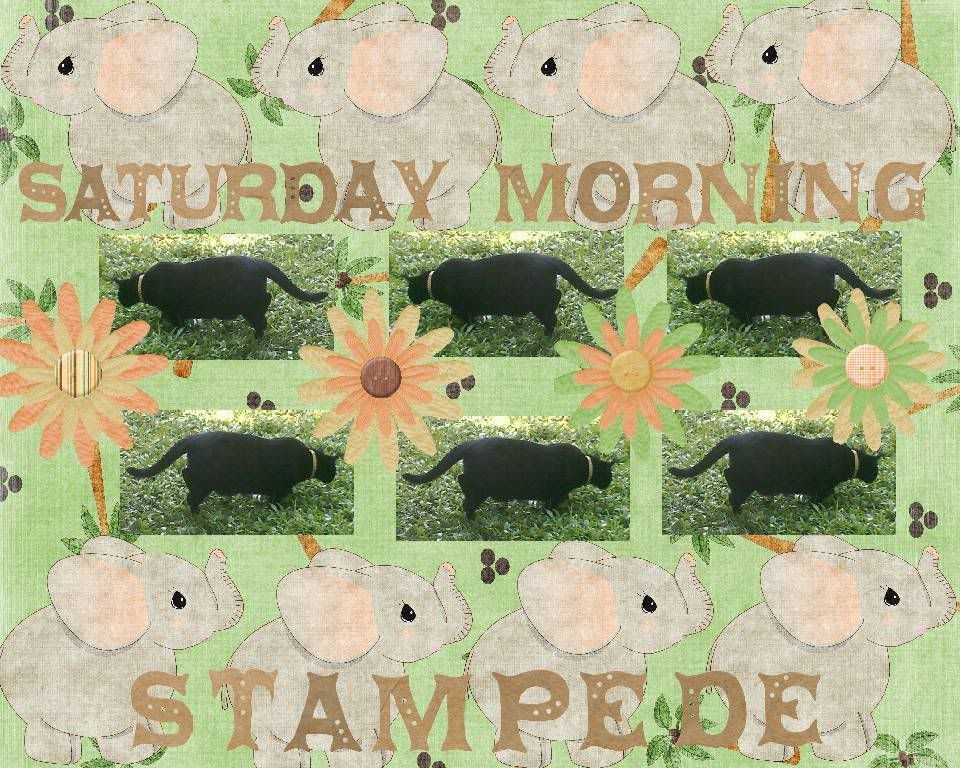 Click the image to supersize the cuteness!
Bean says she does not understand how one little (relatively speaking, I am big!) cat can make so much noise in the morning. I have sonic boom makers in my feet, of course!
But honestly, there were roof rats that had come up by way of the pipe access and were in the kitchen under the sink and in the wall between the kitchen and the bathroom. So of course, when I got up, I went after them. Sadly, I did not catch any THIS time, but I did scare them all way.
They are really stupid creatures to come into my house in the first place, but at least they helped me make a lot of noise this morning.
My human was tired out from her baseball game, but her team win, 6-3, so it was a happy kind of tired out. (Toby as 2-for-3 with a run and 2 RBIs at the bottom of the order, so she is VERY happy.)
The team now goes on the road for six days, so she will stay home with me, which is important. After all, I am on the one who protect her from the invading roof rats!
Note:
The optional theme for Bad Kitty Cats Festival of Chaos in Naptime (according to Mog). I think I can handle posing for a nap this weekend.
Cocoa
is the featured Panther of the day on House Panthers. We have a created a set for the PB&J Cats (and George) over at
Digicats (and Dogs)
.
For now, I want to go and check out what is happening outside. Maybe I can find some of those rats I ran out of the house earlier today.
Image 411