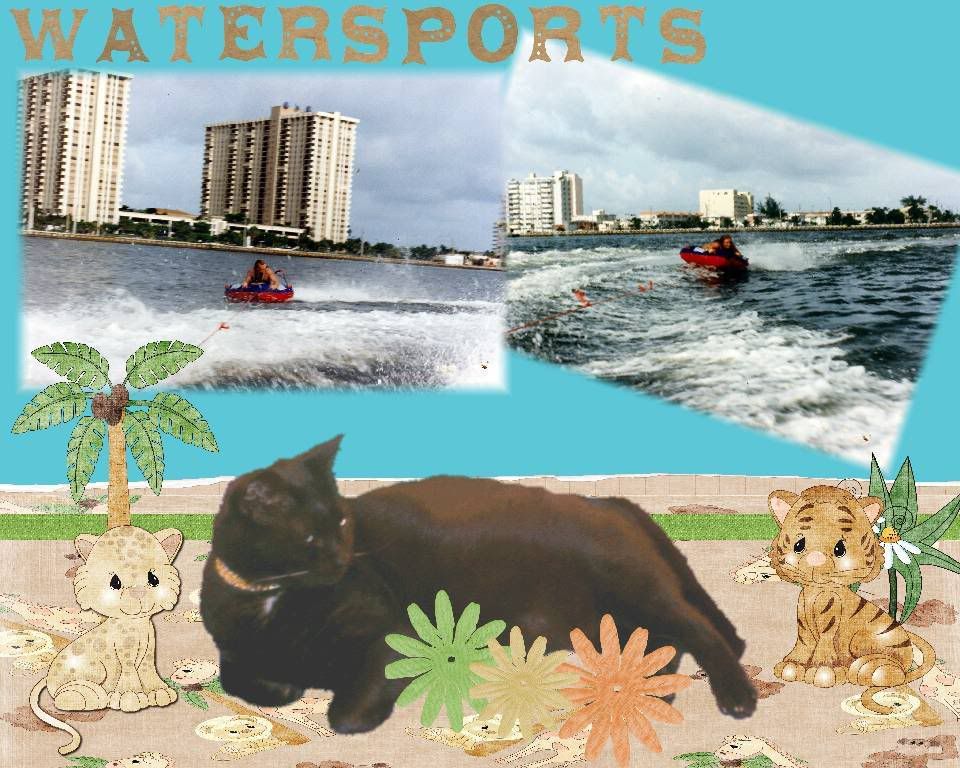 Click on image to bigify
Maybe all that splashing around look like fun to you. To me, it look like I'm better off, watching from the warm, sunny beach with my furriends. If you want to find a sucker to drag around behind the boat, talk to
Rocky the Turkey Cat
.
That being said, the following are the 10 best beaches in the USA as picked by
Dr. Beach
:
1. Ocracoke Lifeguarded Beach, Outer Banks, North Carolina
2. Caladesi Island State Park, Dunedin/Clearwater, Florida
3. Coopers Beach, Southampton, New York
4. Hanalei Bay, Kauai, Hawaii
5. Coast Guard Beach, Cape Cod, Massachusetts
6. Hamoa Beach, Maui, Hawaii
7. Main Beach, East Hampton, New York
8. Coronado Beach, San Diego, California
9. Lighthouse Point Park, Daytona Beach, Florida
10. Siesta Beach, Sarasota, Florida
Outside the US, Dr. Beach did not pick these, but I have it on good authority:
11. Parque Nacional Isla Contoy, Cancun, Mexico
12. Diniwid, Boracay Island, Philippines
13. Manly Beach, Sydney, Australia
Judging from the pictures, I think I might want to check out Hanalei Bay, Hawaii. I also think maybe they want to change the name of the last one to Mancatly Beach.
The purpose of the meme is to get to know everyone who participates a little bit better every Thursday. Visiting fellow Thirteeners is encouraged! If you participate, leave the link to your Thirteen in others comments. It's easy, and fun!
And remember: If life's a beach, then the world is my litterbox!