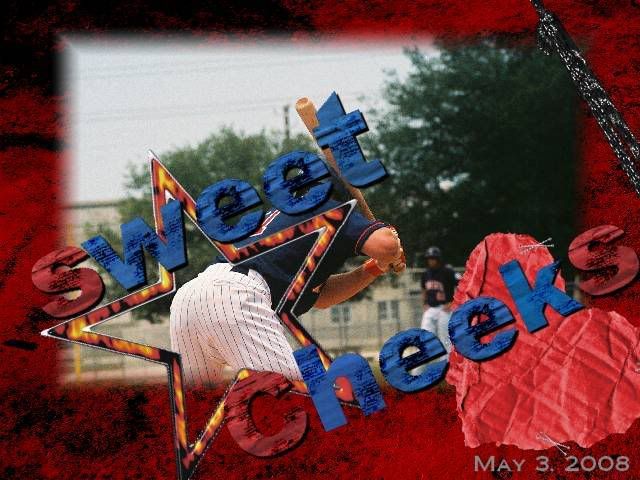 I have think long and hard on this and I have come to conclusion that my Bean is not very good hunter. And I will tell you why.
Baseball males are currently in season and she has been spending much time at the baseball park hunting them. So far, so good. If you are going to hunt a specific prey, you should always make sure they are in season and - if their range does not cross your territories - you should go to proper area to hunt them.
For example, if I wish to hunt the elusive grouper fish, I much go to canal and hunt there. Can not hunt fish in backyard as they do not go on the land.
But this is where she fails. For all the hunting she do, she never come home with one.
Saturday she go out hunting baseball males as always, She go early in morining - like 9 AM and come back in afternoon about 4 PM. No baseball males.
She does bring back smell of Eli Niphead Outfielder, but he tame baseball male and it pointless to hunt him because he let himself be caught. In fact, he probably walk right up and say "Here I am, catch me." Not very bright Baseball Male either.
But other baseball males?
I know she is not very fast, so I think that hiding and waiting for her prey is best bet, she wish to catch. I do not know what kind of cover there is at baseball park, but certainly she can find tree or building to hide behind. Then she must wait until baseball male pass, jump out and pounce on prey.
I also know she not have much in the way of natural weaponry, like fangs and claws. So I think she should take additional weapon with her like hockey stick or baseball bat. That is what they used for right? Hunting of baseball or hockey males?
So when they walk by she jump out of her hiding spot, swing her weapon and hit baseball male. This much like pouncing on rat. If she do it right it will not kill them, only confuse them for while. They she can play with them until she get tired or they break all the way.
(That problem with rat as toy - it break too soon.)
And I think once she has caught one or two, she will grow tired of all the hunting and stay home if the good cat-cat and help her hunt elusive grouper fish in canal. Hunting grouper fish work better I find if you can use the pole with the long string on it. Unfortunately, I can not hold in my paws.