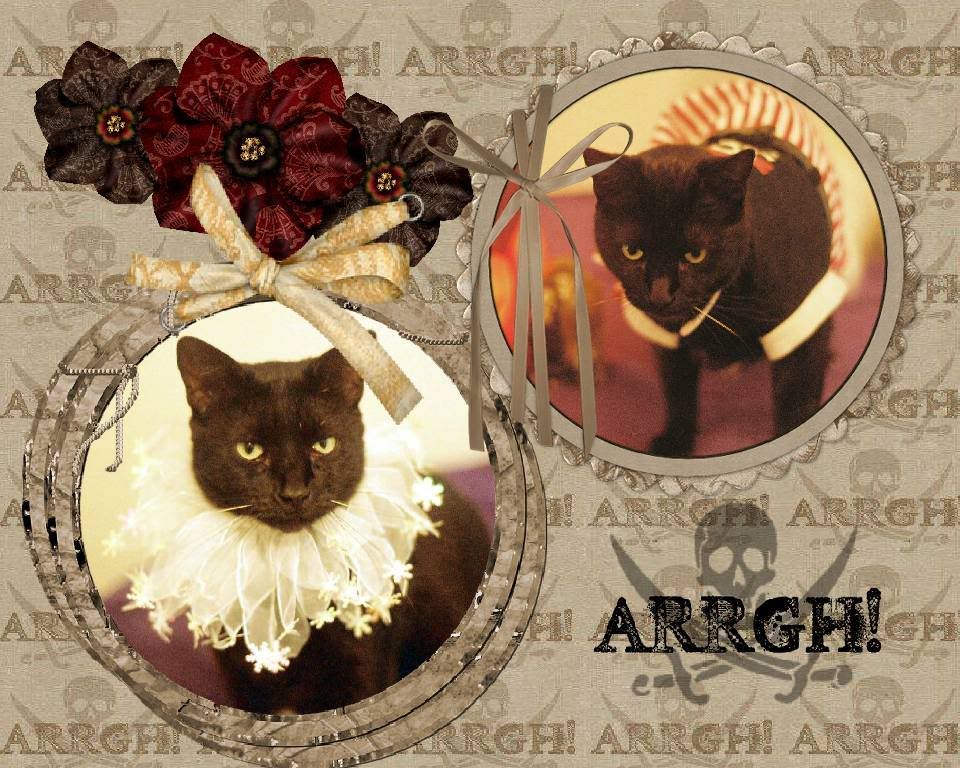 Yo ho, Yo ho, A Pirate Cat for me!
We are supposed to be having Hurry-cane, maybe Tuesday. I do not know why it called Hurry-cane, when it take so long to get here. So far, the humans not talk about much else except this Hurry-cane.
Hurry-cane is where there is much wind and the rain falls sideways. You do not want to be outside in Hurry-cane, as they wind can pick you up and toss you places. I have been outside in Hurry-canes, and it is best to hide when they came, someplace safe and dry, like a little den.
My new little den is in Bean's closet, so that is where I will spend the Hurry-cane. It is safe and dry there, even if the waters get a little high, because I have box to sleep on.
Sometimes the power goes off when there is a Hurry-cane and there is no air. That is not very comfortable, although our house stay pretty cool, even without air. Bean say it Florida house.
So Bean is going to hunt Pirates today with Brett, and then we have Hurry-cane on Tuesday.
In other news, we get new Gateway to the Internets. Bean has been busy trying to find and restore all our data.
"I have back up," I say helpfully. She know I have back up. She just miffed because SHE not have back up. But good cat, cat, back up her files because she knows that ceiling cat saves and heeds those lessons.
It is not a new, new computer, because she not get one that run Windows Vista, but it newer than the old one we have and run much faster and better. So now I can let know how things go with Hurry-cane.