Well, this Hurry-cane we had proved to be a pretty wimpy storm. We get more damage from some of the summer monsoon/thunderstorms. Bean do Hurry-cane preparedness level one, but didn't even need it as the power not go out. Never even flicker.
The only one the storm seem to bother was bean herself, as she has what she call "weather bones" which I guess she get from this Mr. Arthur Itis that bother her. Anyway, she in much pain because of it, have trouble walking, more so than usual. As a result, I say by her all day so that she will not hurt herself tying to find the good cat-cat.
Since I could not go outside in the storm, she make me my own virtual garden to enjoy.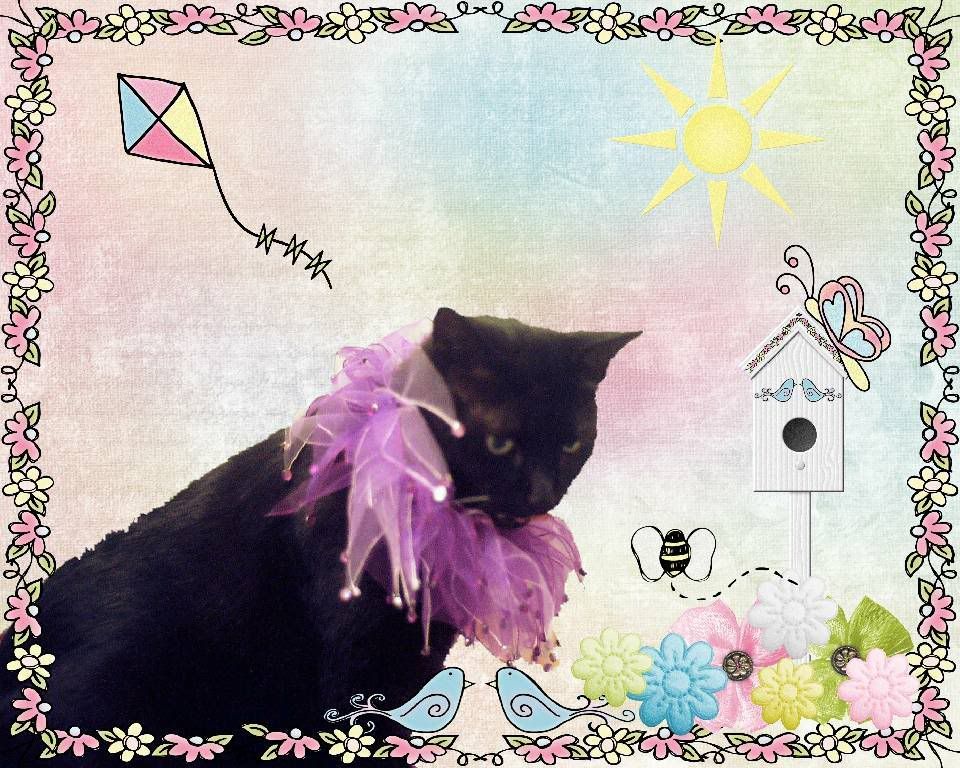 Because, she say, it should always be good and sunny weather there the good cat-cat live.
Bean's pirate hunting expedition was not at all successful as the pirates stayed in Pirate City far away and did not come out to play. Can't that I blame them with big storm coming.
This weekend she is hunting Orioles and then next week she hunt Tigers. She just get done hunting Tigers and say most of them very rude, so I do not know why she want to hunt them again.
I go outside after the storm in the afternoon, but there really not much going on. Bean just want to sleep as she did not sleep much Monday night as her "weather bones" were bothering her too much.
I think the storm go to visit Zoolarty after it get done here, but I'm sure they found it just as uninteresting as I did.
Beyond that, there is not much else to report. I still have trouble with computer as I cannot get MSIE to work right, even though I get bean to download newer version. So I must use Firefox.
Meanwhile, bean find most, if not all, of her fonts, so she is happier than she was with the new computer. She still cannot find backup disk #3, whatever that means, so she still missing some files.