Well
my new brofur
the invader as come to my home. Bean say I should be nice to him but I do not see why. He cry all night long and poop outside the litter box. How rude is that?
When he first come into my home I chase him under the bed and lay down some rules so he would know who was boss. One must always take the upper paw these matters especially where males are concerned.
Here I am guarding so he will not come out from under the bed.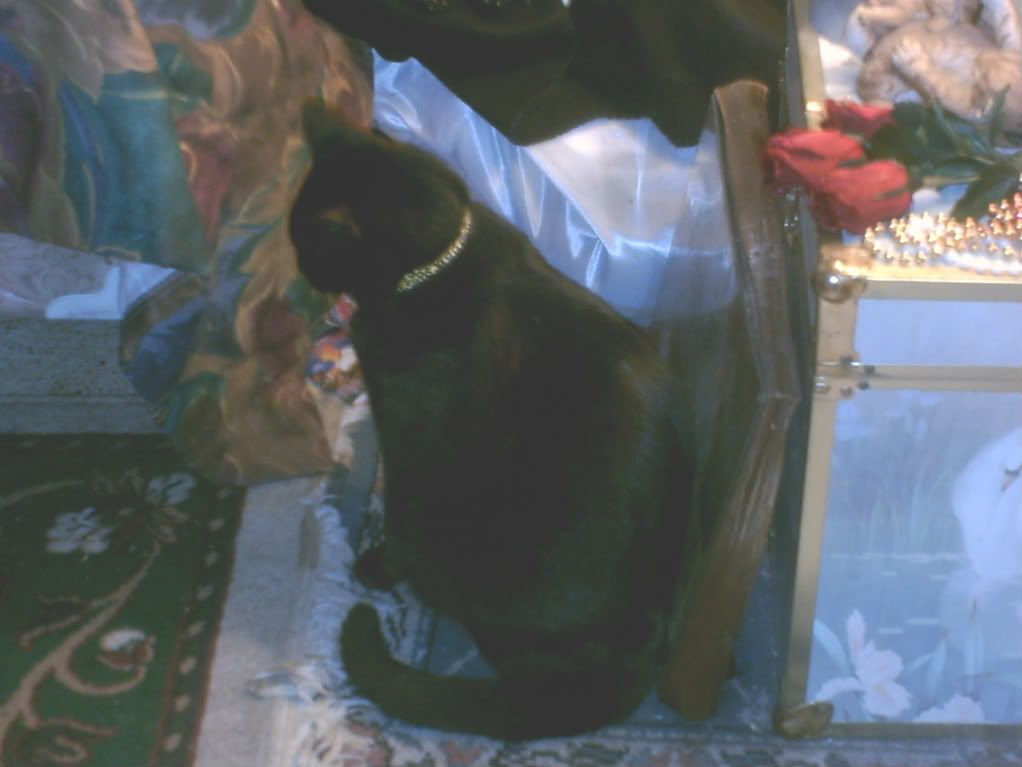 After a while beam make me leave bedroom and she shut door. So fine, I decide to go outside for a while. Must mark my territories so his invader not get any bright ideas.
He not come out from under bed until late at night. Then he wander around bedroom crying and wake bean up. Probably because he need to use litter box. But then he not go IN litter box, but in front of it. Bean says maybe he not ever used enclosed litter box before and that also maybe he afraid I would attack him while he in box.
I have not attacked him, only yowled at him.
This is what the invader look like: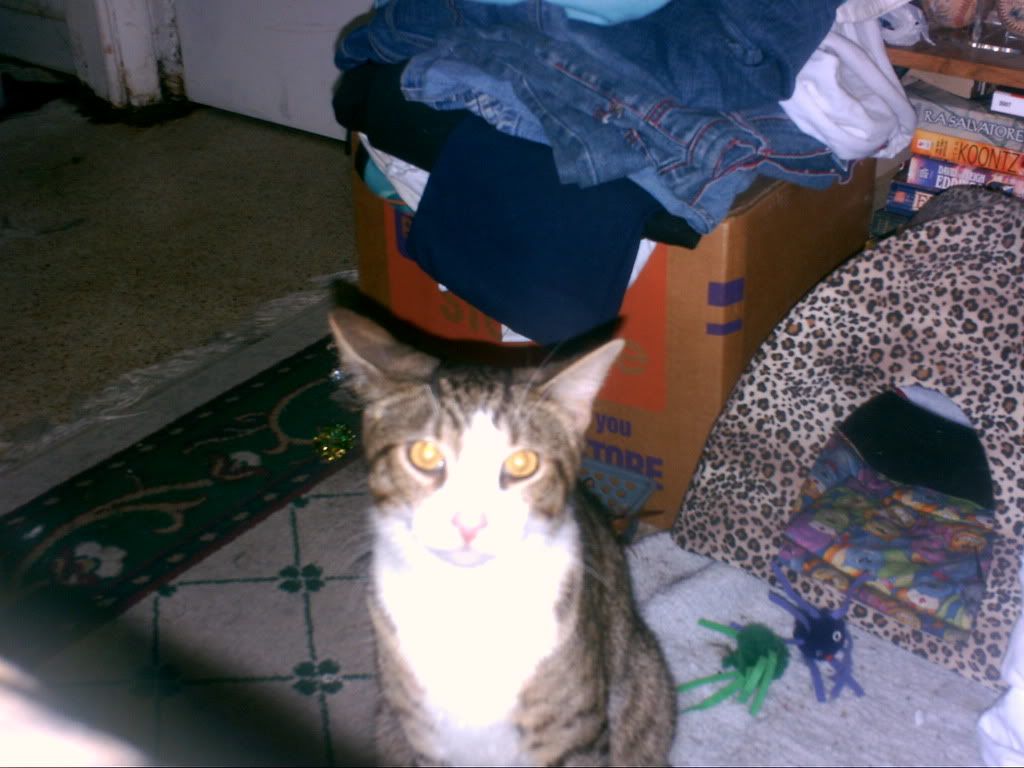 Notice the evil yellow eyes.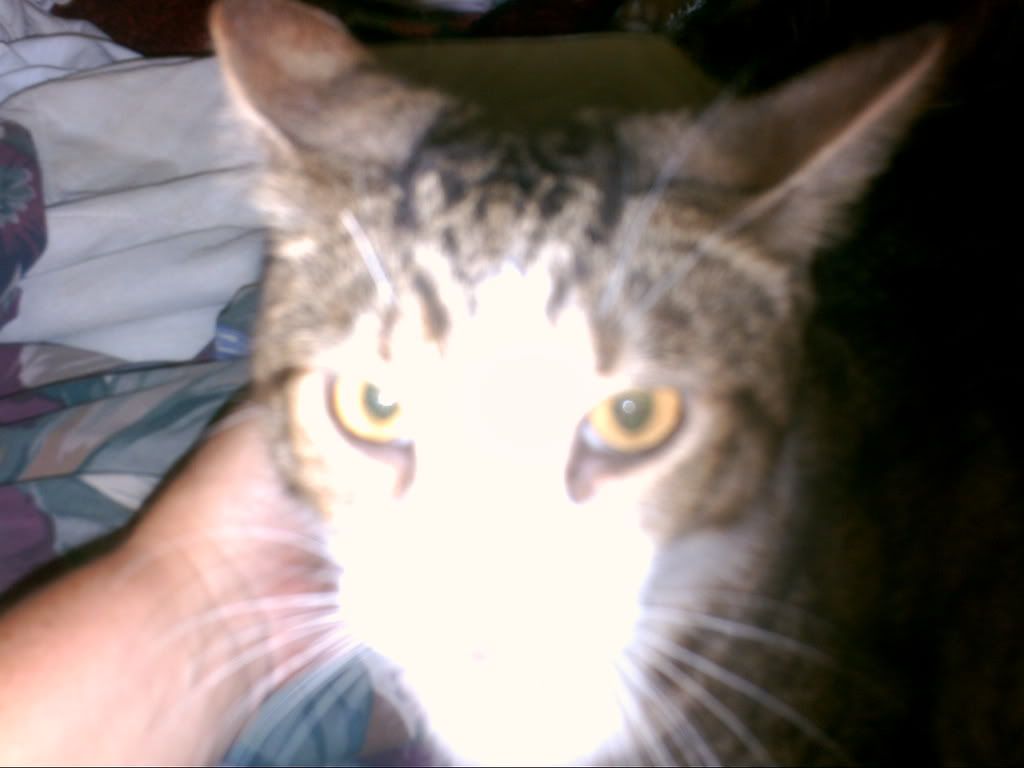 He obviously not trustworthy. Bean say that for the moment his name is Steve, but she said he will probably tell us his name once we get to know him. Right now "sing" and "slinky" come to mind as does "cry baby".
So I am not happy but I am not totally discontent either. At least my bean has not ignored me to pay attention to the invader, so I know she still love me.