So, bean clean off scanner and I think to myself "Oh how nice, now I have place to nap while she working on the computer.
Silly me.
I would have known that beans only do things for themselves and not for good cat-cat.
No. Bean clean off the scanner because she wish to use it.
So, after I get nice and settled, and after she get done downloading PSP tubes off the internets, suddenly, I get evicted from the nice comfy scanner bed. Must sleep on floor. Or on table.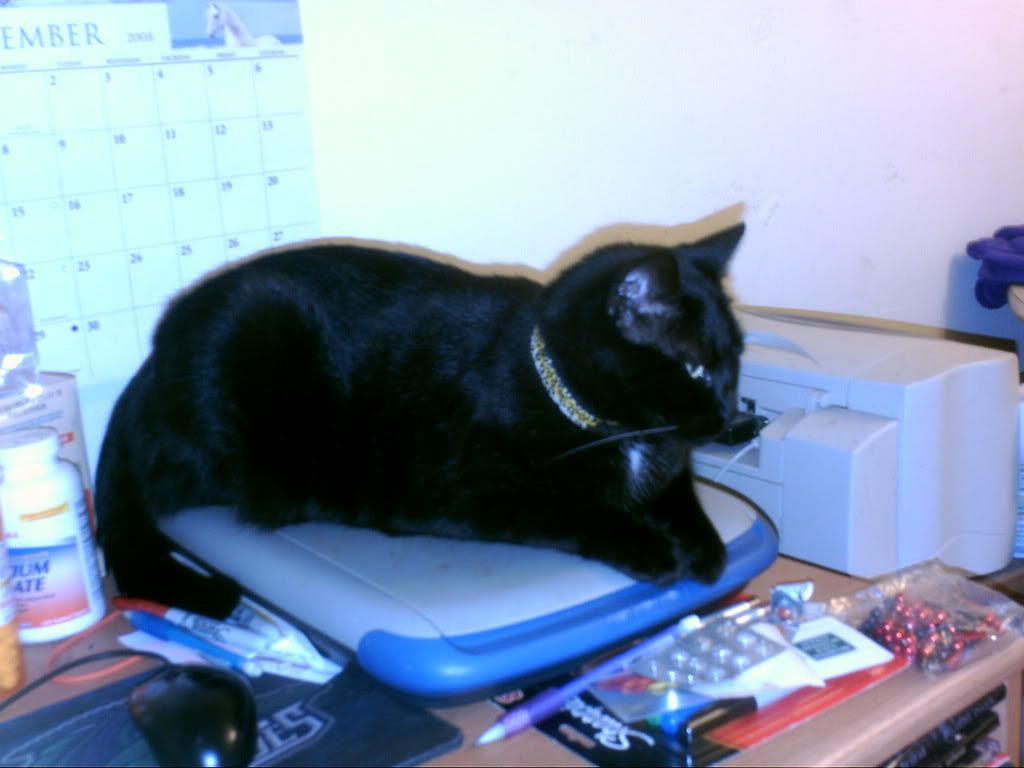 Evidently, this what she plan on doing all weekend, although she did say perhaps we play dress up too so that I will have pictures for international Meow like a Pirate Day next Friday.
She also reading her Sookie Stackhouse vampire books which are okay, but not of much interest to me because there no cat in then stories, not even were-cat (although there is a were-collie).
Sound like fun weekend huh?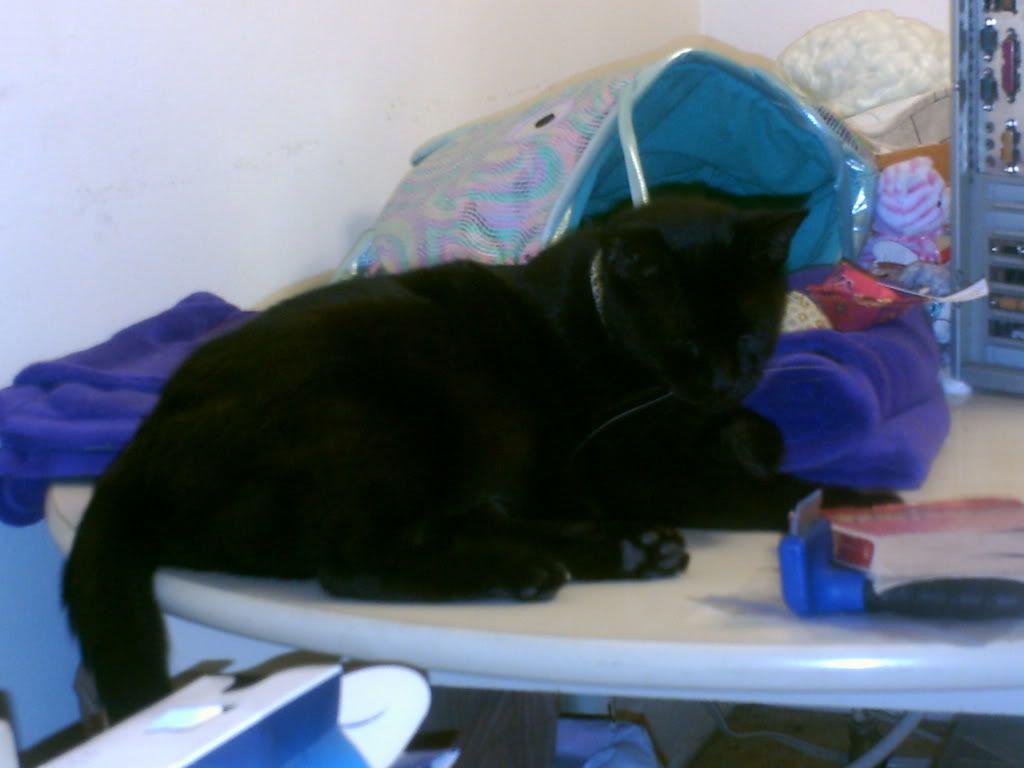 Yeah, kind of what I thought myself. I think instead she should pay much attention to good cat-cat, give good cat-cat many, many, many treats and pets and that we should play together all weekend.
I think I shall leave cat fur in scanner so that humans will see cat fur on pictures and know that cute cat was displeased by her human's choice of weekend activities.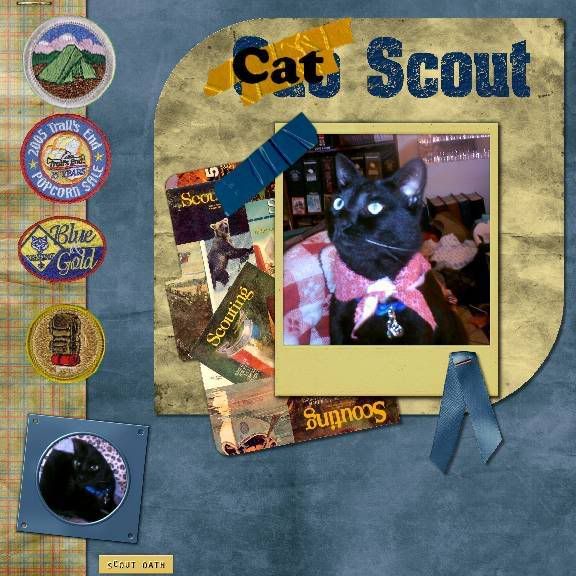 Scout Cat dreams about camping out on scanner this weekend...