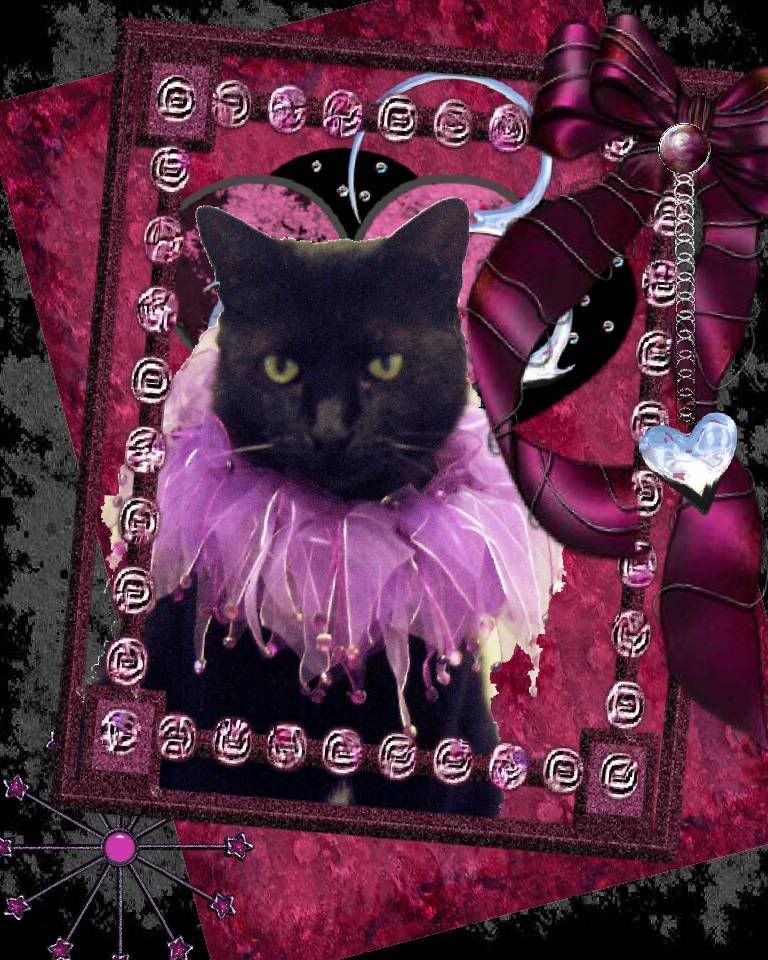 One of my bean's favorite designers ia a lady named Kathy who goes by Tizzy's Angel on the internet. She design this kit that bean use in the above picture. It is called Almost Pretty in Pink, and you can find it FOR FREE
Here
.
Anyway, she have put out a new kit and in the blog entry for it, she write that one of her cats, Ash, as badly savaged by a vicious dog at the end of June. Ash has make a recovery, but she is having a terrible time with animal control trying to get these people to keep their dog restrained. She also have lots of vet bills. You can read Ash's story
HERE
. She live in North Yorkshire in the United Kingdom.
I do not know if there is anything we can do to help her, but I thought I would tell you. Bean buy her kits all the time. She say they very unusual and that this lady does some amazing work. I would be nice though if maybe you could stop by and leave her some purrs of support. She have a number of freebie mini-kits on her blog, so for the digital scrapbookers out there, don't be afraid to look around and download a few. They are all very, very nice.
Another very nice Freebie kit you can snag is from Bluedream Designs and it is the
Breast Cancer Awareness kit
. Bean has not made anything with this one yet, but she say will get around to it, soon enough. While the kit is free, if you like it, she is asking that you make a donation to
Breast Cancer Research
.
Some of you might want to do Breast Cancer layouts for October which is Breast Cancer Awareness Month and you can also use the elements and papers from this kit in reworking your blog to go pink. If you lost the badge for BCAM from last year, you can find it here: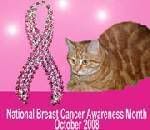 I am good Kitteh. Save everything!
Bean need to help me rework the layout for my blog. She has been very lazy about that.

When she is not sneezing or blowing her nose, Bean is taking apart the old computer. She need to put the CD-Rom from that one into the new computer as the on in there now is not read/write and we need to be able to burn disks for your back ups. She also want to see if she can take the jump drive out and put the old hard in it's place so she can cover the files that were on it. Anyway, so open it up and LOOK at all this dirt!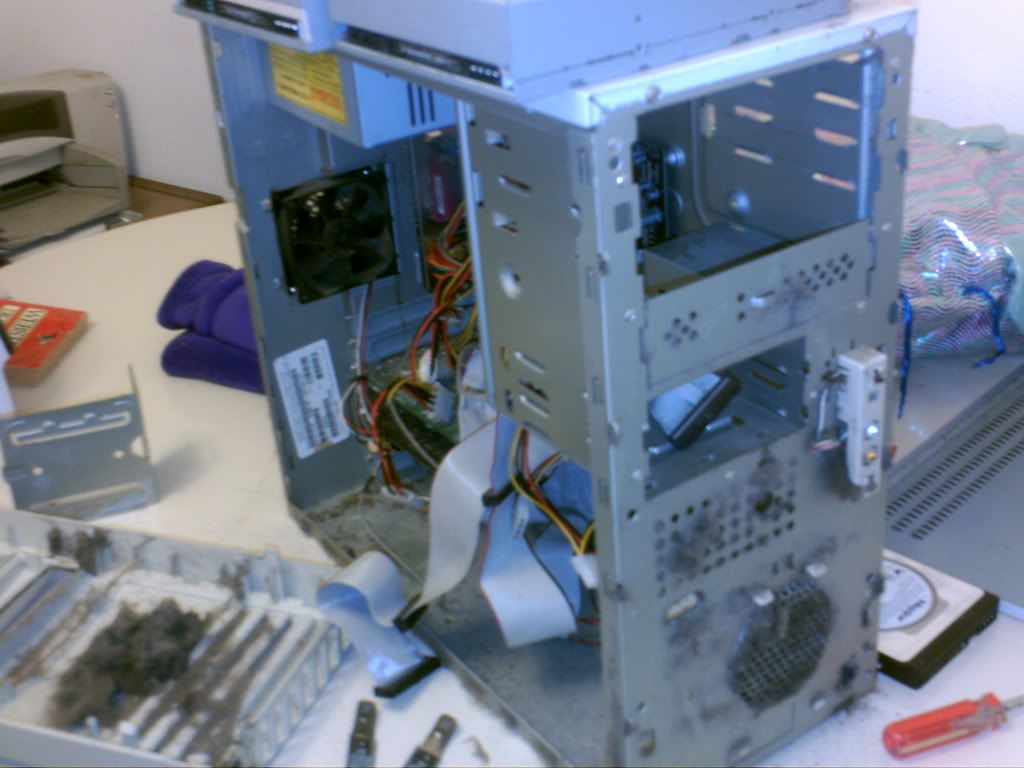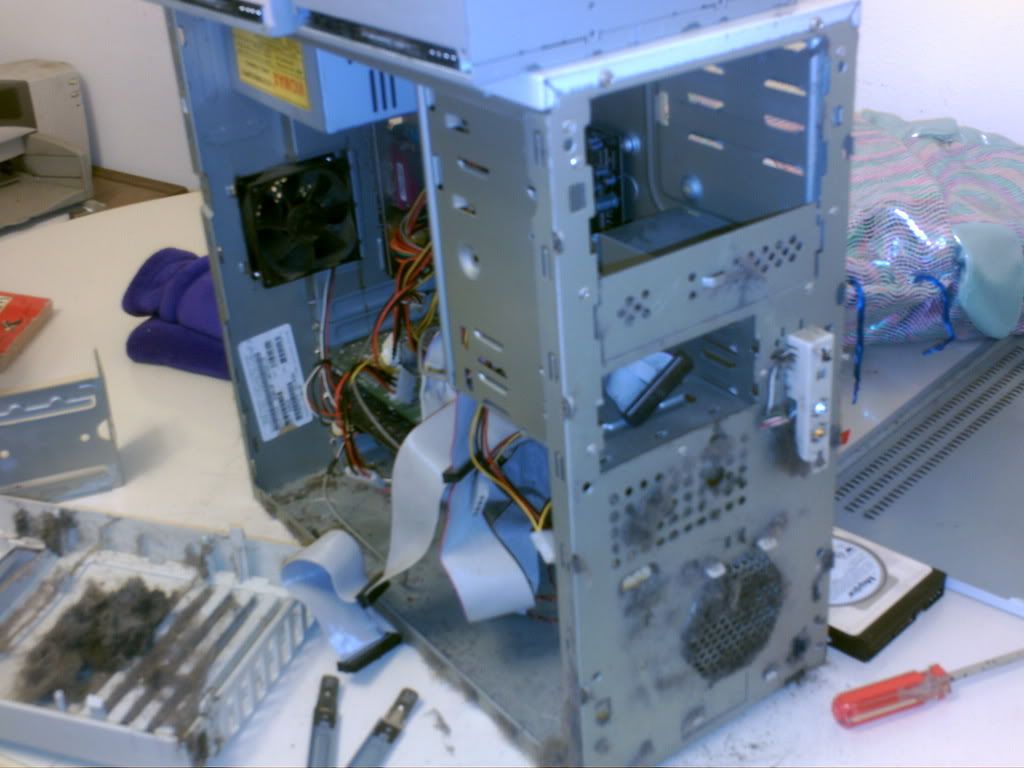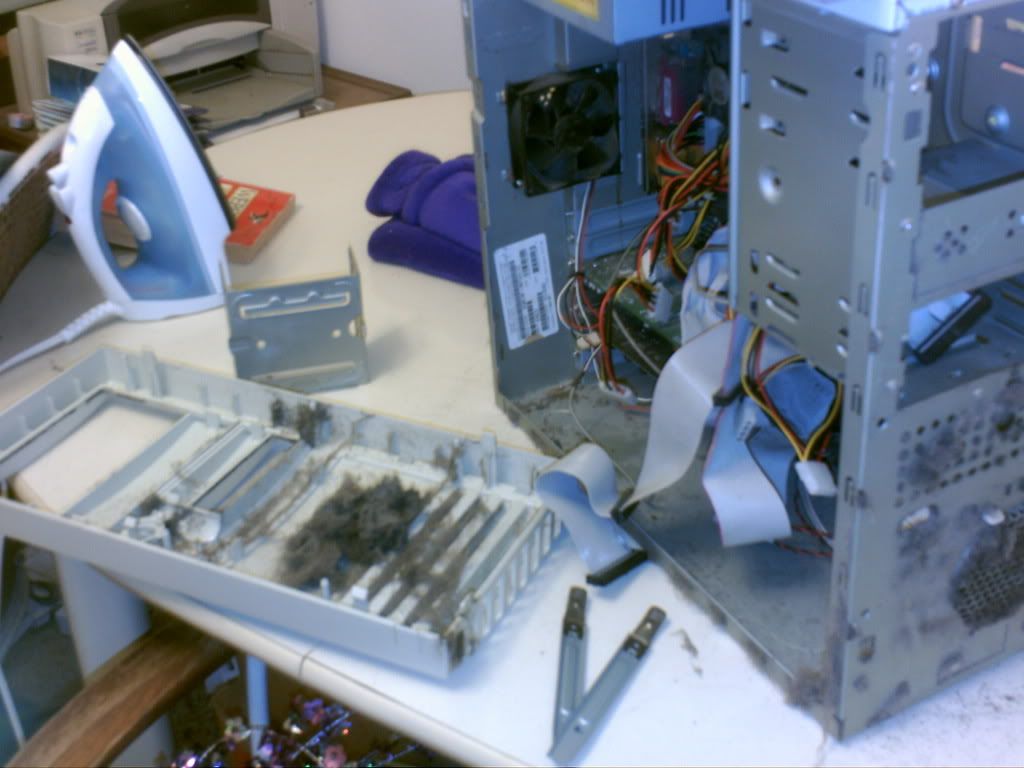 No WONDER it break! Hah!
Someone need to come up with Clean Your Computer Awareness Month!

Among the other
events in the month of September
, it is National Cholesterol Education Month. Bean find this kind of interesting as her mother is going on Monday to have surgery done to remove cholesterol build up in her arteries leading to her brain. This is to help her prevent a stroke. She find it interesting that they could do this now as strokes have always run in their family (along with upper respiratory infections is my guess). You can find out more about Cholesterols at the
National Heart Lung and Blood Institute
page.
Anyway, while this is relatively minor procedure, if something go wrong her mother could bleed to death. So your purrs would be much appreciated as well.
So...that is the end of my Public Service Cat announcements for today. Have a great Caterday and a great weekend!