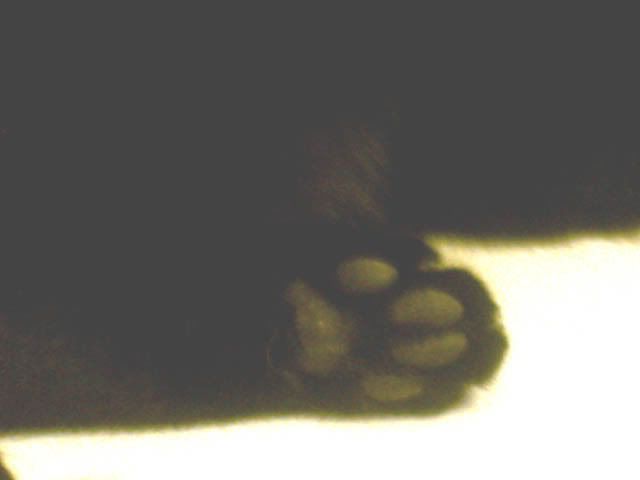 This probably would have been a better picture if bean hadn't put her finger in front of the flash. And of course, once I saw she was stalking over here with that flashy box, I 'mmediately scrambled up on the toesies so I could see what she doing.
Check out these toesies:
And now, a bit of humor on this Toesday...
The Creation Myth
On the first day of creation, God created the cat.
On the second day, God created man to serve the cat.
On the third day, God created all the animals of the earth to serve as potential food for the cat.
On the fourth day, God created honest toil so that man could labor for the good of the cat.
On the fifth day, God created the sparkle ball so that the cat might or might not play with it.
On the sixth day, God created veterinary science to keep the cat healthy and the man broke.
On the seventh day, God tried to rest, but he had to scoop the litter box.
---
Tybalt, Prince of Cats
and my favorite Moovee critic has honored me with the Premio Dardos award.
"With the Premium Dardos, recognize the values that each blogger shows each day in commitment to transmit cultural values, ethical, literary, personal etc. that, in short, demonstrate their creativity by alive thinking that remains intact from their letters and words."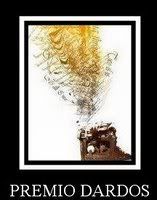 Thank you very much Tybalt, I will try my best to live up the values of this award!
I now wish to pass this award on to:
Zoolatry
;
my new furriends at
T'Abby Normal and the Stygian Panther
;
and to a great Tuxie and her tabby brofur:
Samantha Black and Mr. Tigger
.