November 2 - through - 8, 2008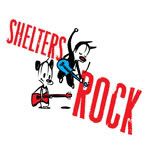 During the first week of November, communities nationwide are encouraged to take a closer look at the valuable role their animal shelters play in enhancing the quality of life in their community as part of National Animal Shelter Appreciation Week.
Show your appreciation to the Shelter in your area by making a monetary donation to the facility, or by in-kinds donations of paper towels, bath towels, bleach, Dawn Detergent, styrofoam bowls cups, and plates, napkins, cat litter, Cat and Dog Food & treats, and trash bags. If you cannot donate money or goods, purrhaps you can offer to help out at the shelter a few hours a week as a volunteer.
Here in Lee county, our Animal Services ensure a safe and compassionate community. In the past 12 months, Animal Services has rescued, housed, fed, and provided care and medical treatment for nearly 14,000 dogs and cats. The agency has responded to over 50,000 calls regarding animal issues and 23,000 calls for service.
During the past year, our agency implemented many new programs including:

expanded veterinary services and a low-cost spay neuter program for all residents, as well as those receiving public assistance;

a new foster program to assist animals in need of extra care or time to increase their adoptability;

an expanded breed rescue program to increase options for hard to adopt pets;

a Pet Pantry for residents who cannot afford to feed their pets;

a Behavior Hot Line to assist pet owners in dealing with problem behaviors rather than surrendering their pets to shelters;

an offsite adoption program to get pets more community exposure;

a 10 Day Health Guarantee for all pets adopted from the shelter.
For more information about National Animal Shelter Appreciation Week and the activities surrounding it in your area visit
AnimalSheltering.org
.