This is the closest I've been able to come to getting the two sleeping together.
It as rather an uneasy truce, considering they'd battled most of the night.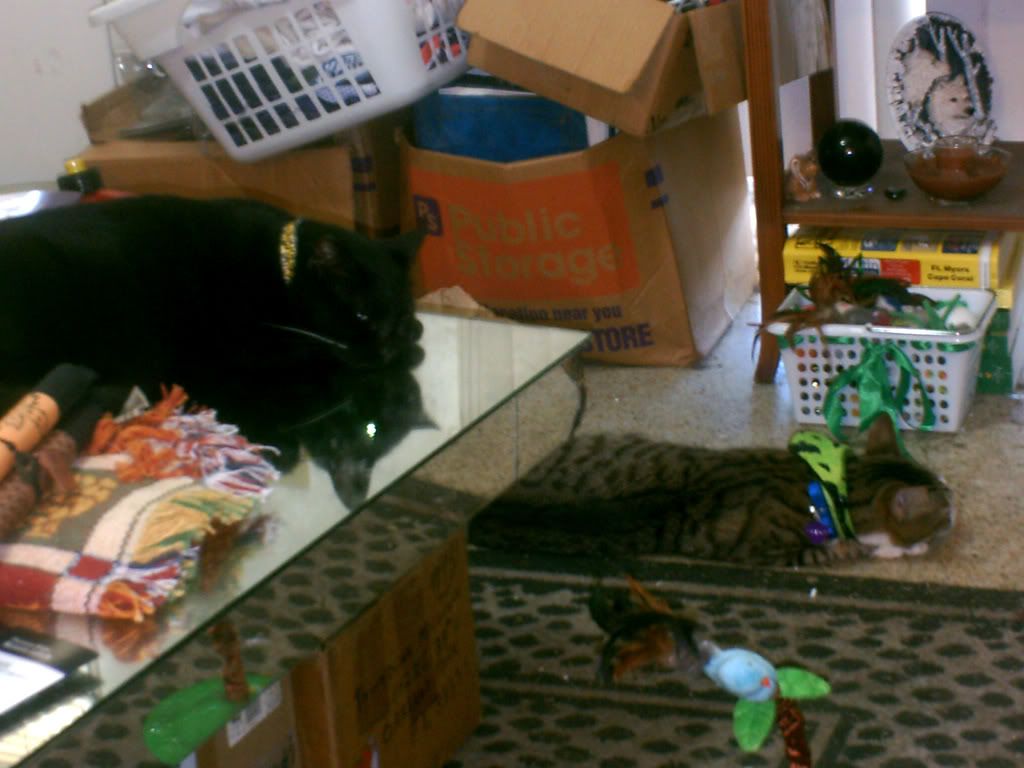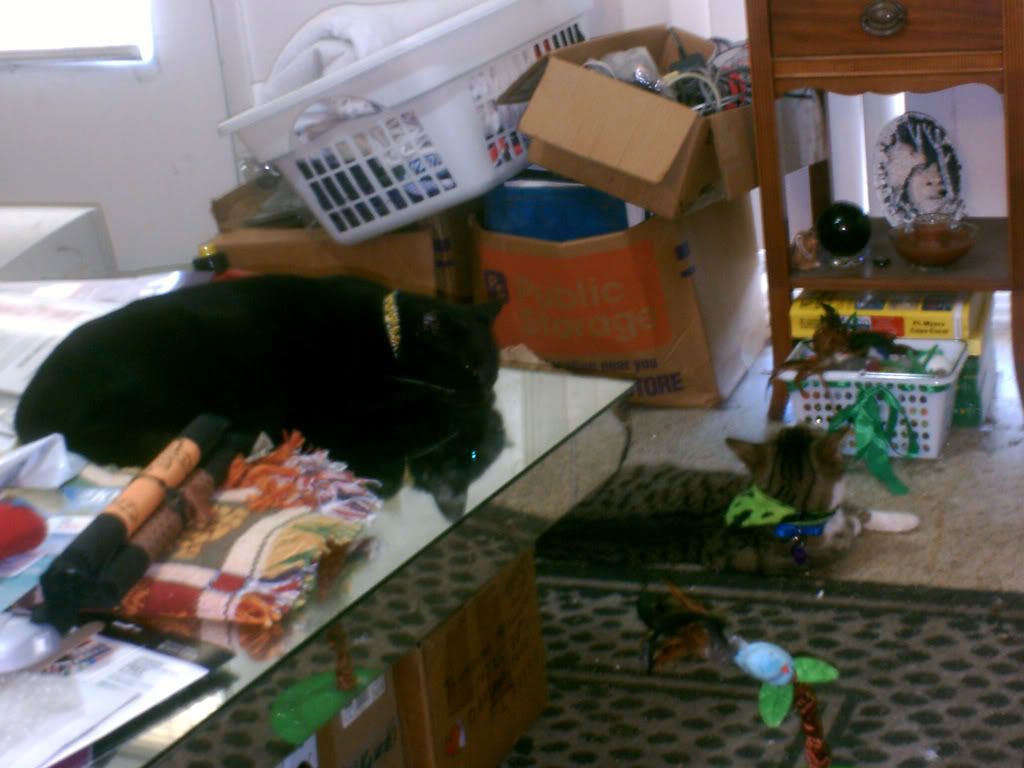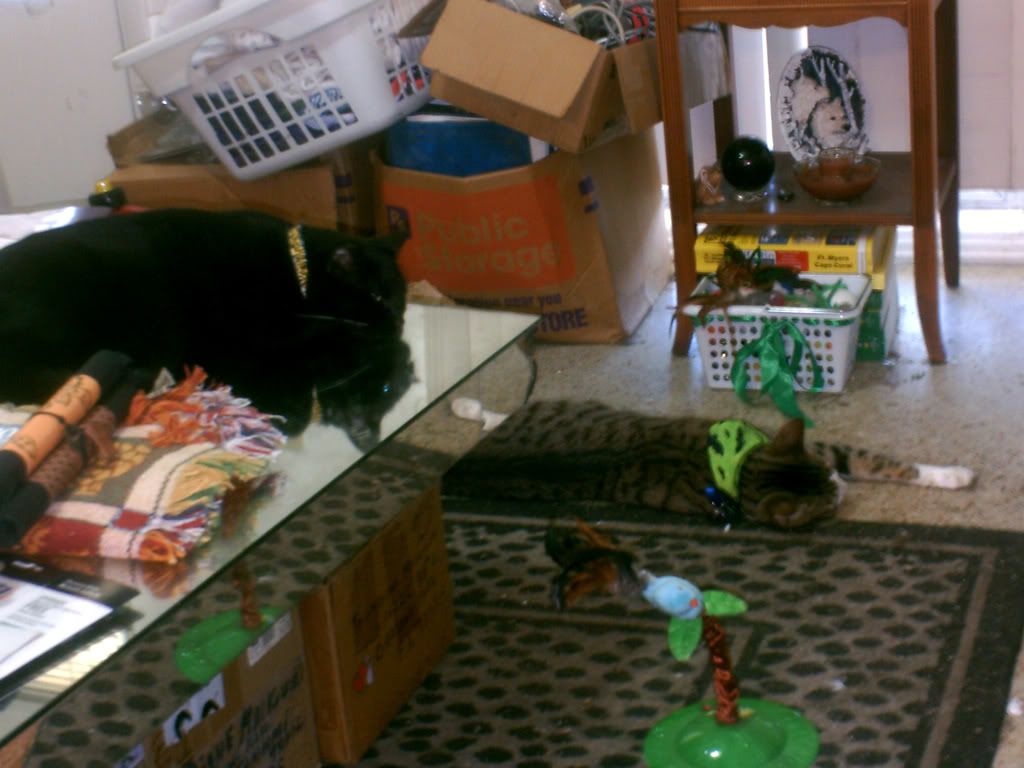 I find it interesting that the coffee table has become a point of contention, as Diamond has never evidenced any interest in it in the past.
Some pics of my silly boy: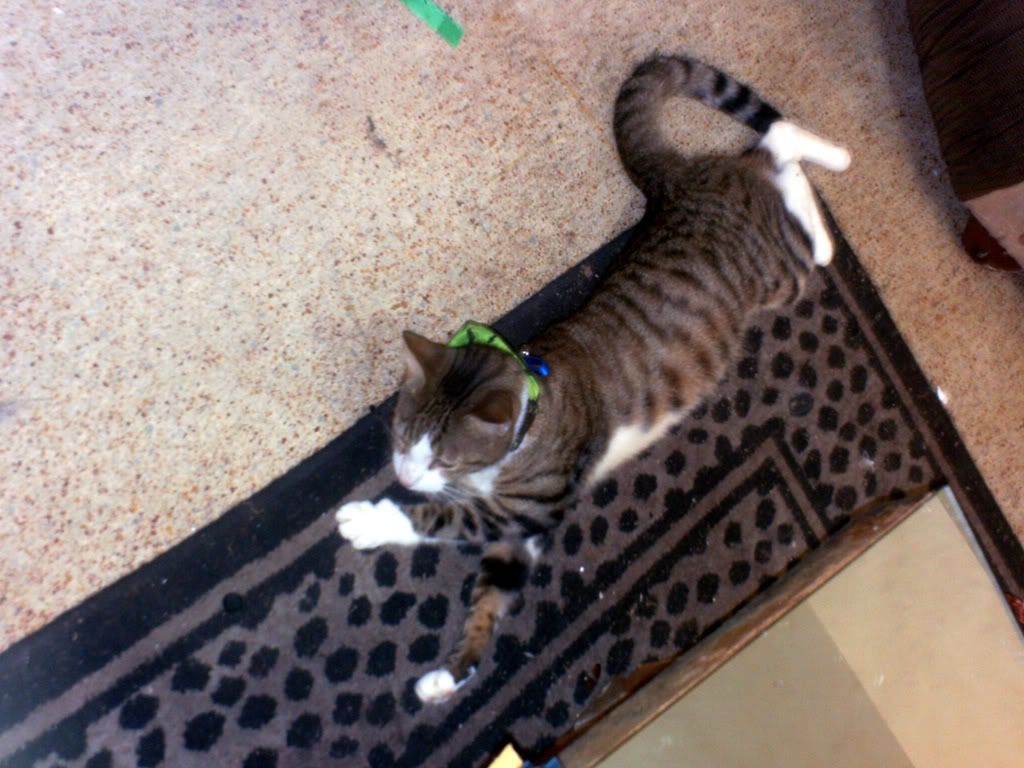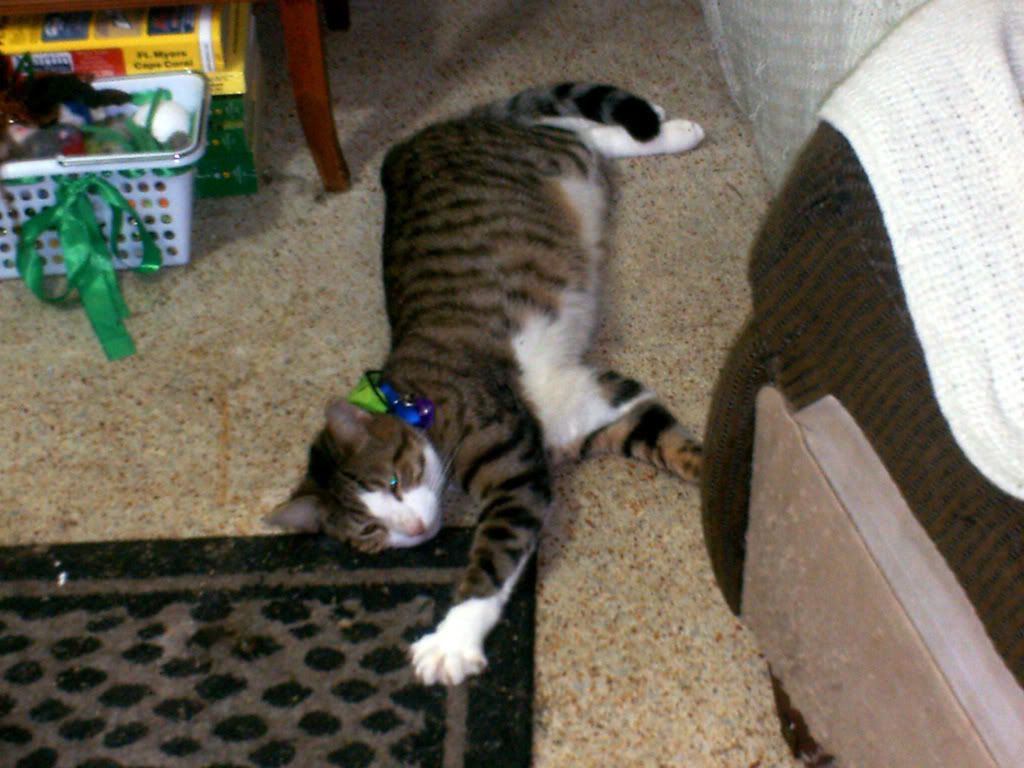 Yes, those are really nice toesies you have there, sweet boy!