Daisy the Curly Cat was having some problems wearing her
cat crown
yesterday. I did not know she wish to be Princess. If I had, I would have made her Princess much earlier.
She makes a lovely Princess, don't you think?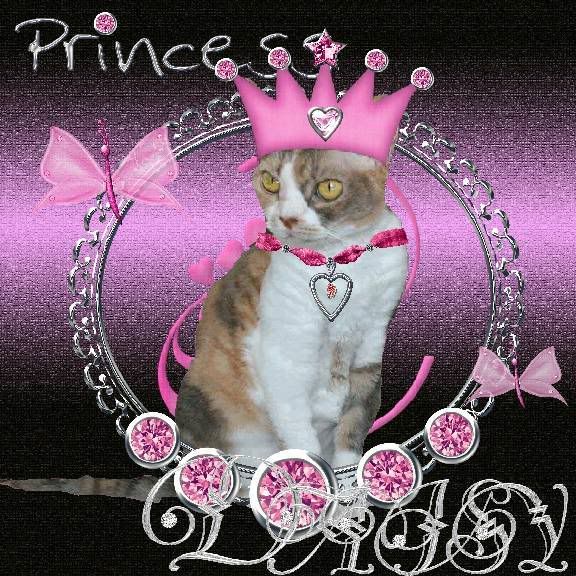 I do not think being Princess all it cracked up to be. You can have a unicorn, if you want one, but then you have to muck out stall and take care of it. It it really kind of big, have to be grooming it all the time, to keep it snow white.
This is me with my unicorn that live in magical garden: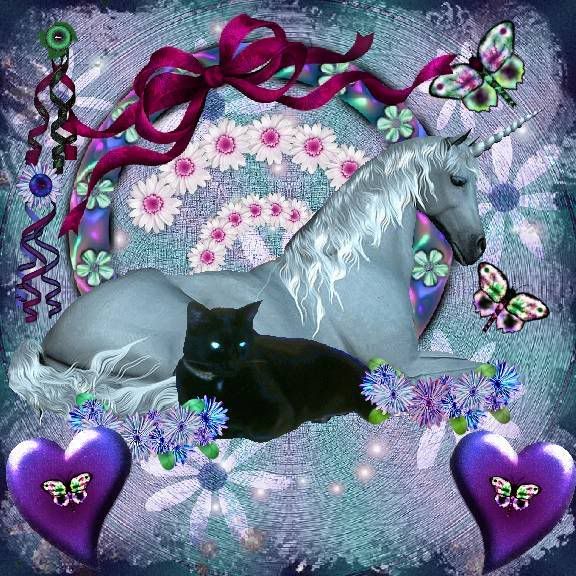 The other downside to being Princess is that if you are Princess, then that would make your brofur a Prince. Could you see that smelly beast I live with as a Prince?
So since I make Daisy a Princess, I make Harley a Prince.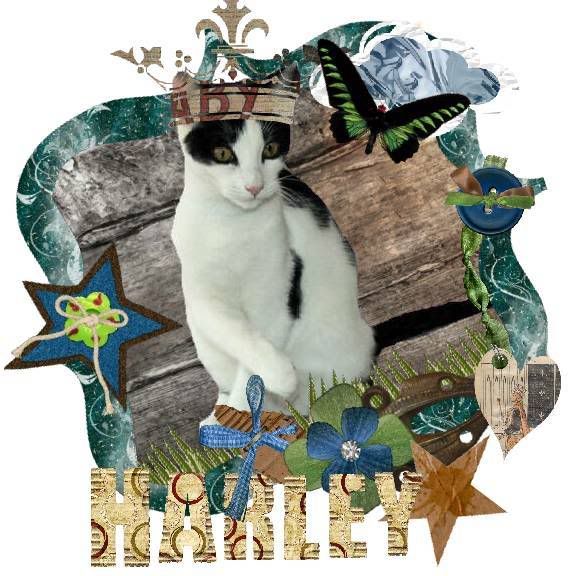 Of course, he very young, so he more likea prince-in-training. He cannot have a unicorn. I think he get a battle steed or something when it becomes full time Prince. Don't know. Never checked it out.
Anyway, my crowns less likely to fall down in your eyes then the one Daisy wear yesterday. I think Harley have the right of it - take crown and rip up fev-vers - much more fun.
Some of you might prefer get dressed up in Photoshop instead of in Real Life like Daisy. If you do and you looking for Princess costume, or maybe just costume for Halloween, or wigs or hats, try visit
maltesescrapper.com
They have all sorts of clip arts for photoshop and it is free, for the most part. Good place to find costume for
Halloween Floof Contest
.
Speaking of Photoshop. don't forget to visit
Zoolatry
today for Spooky Saturdays! Now through the end of October! (Also check out their new header - very funny!)
If you are looking for Halloween graphics for your blog, my bean have some
on her Blog (Digicats)
that you can use. Just click the image to go to Photobucket and get the code for it.
I hope you all have a nice weekend!