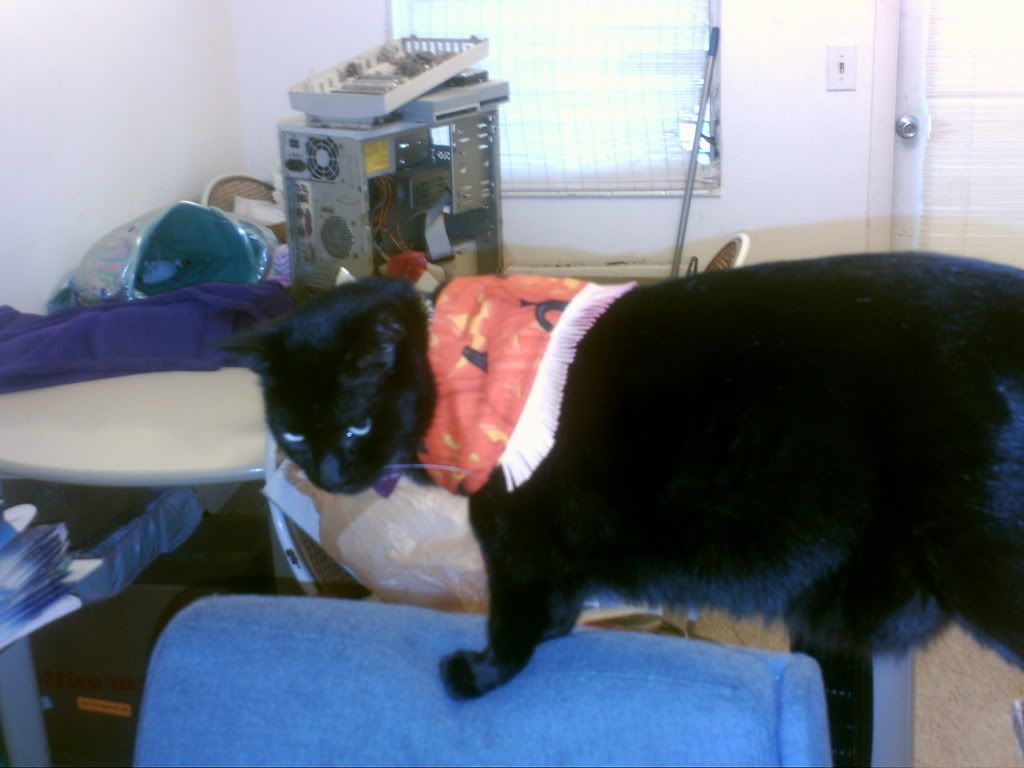 My bean has gone shopping for me and she bring me some nice things for the Howl-N-Scream season. Here, I will show you...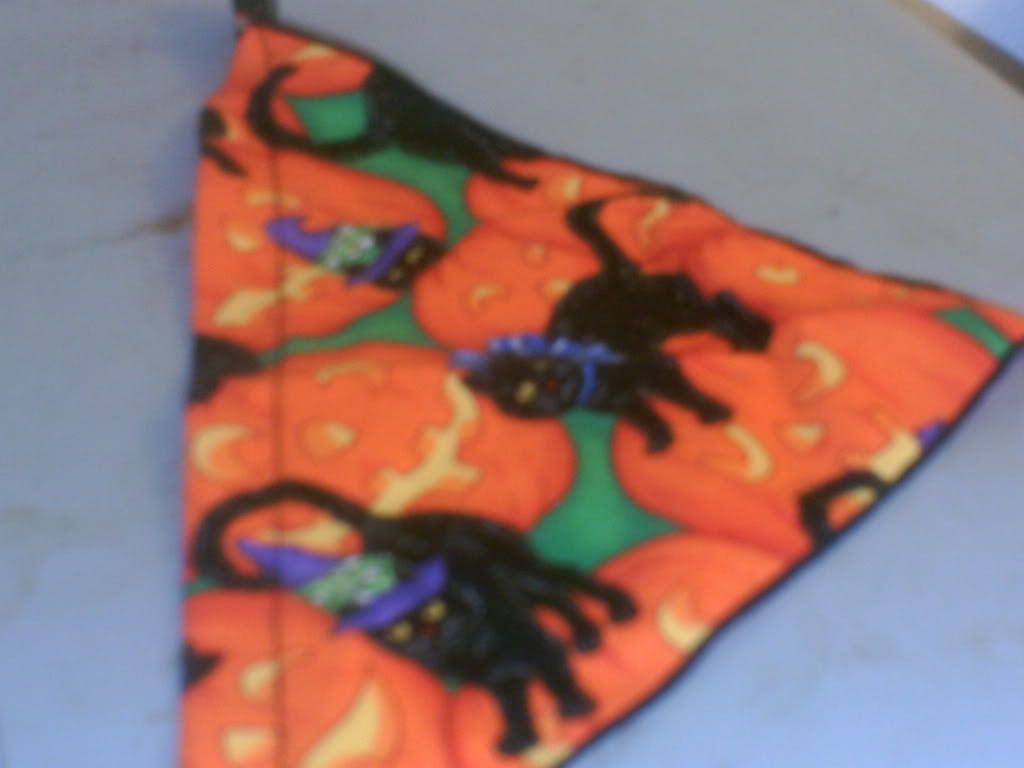 First she buy me this lovely bandana.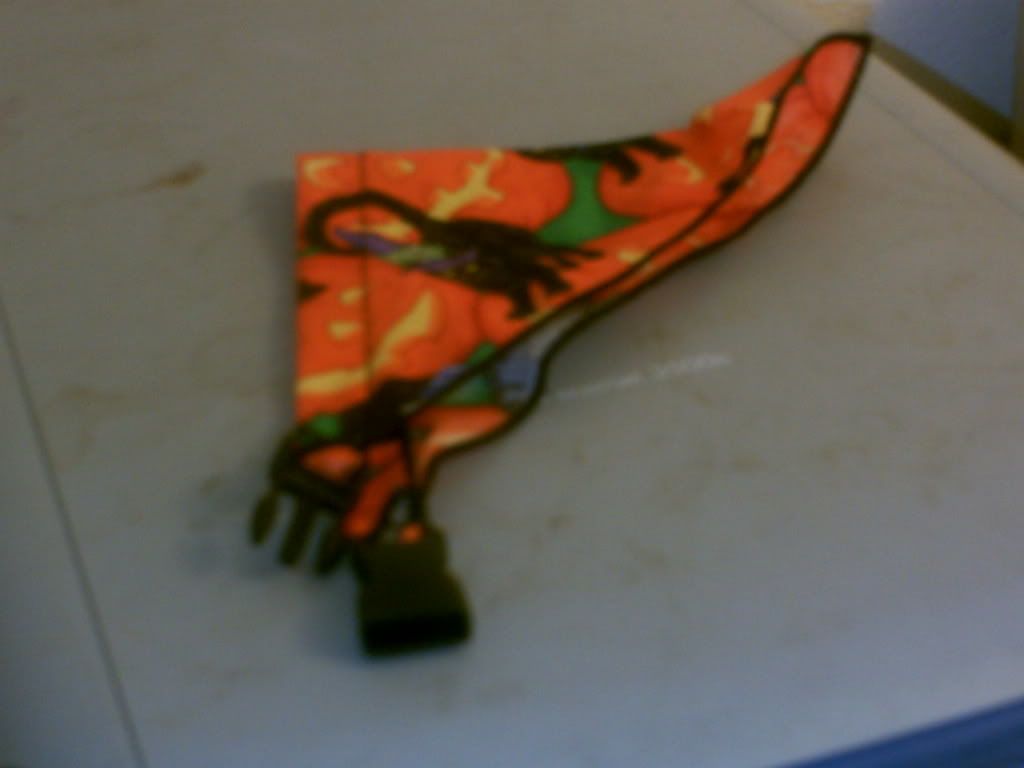 Unlike the other ones I have, this one have clips, so that you do not have to tie it around my neck. It wears more like a collar and not come off when I move around.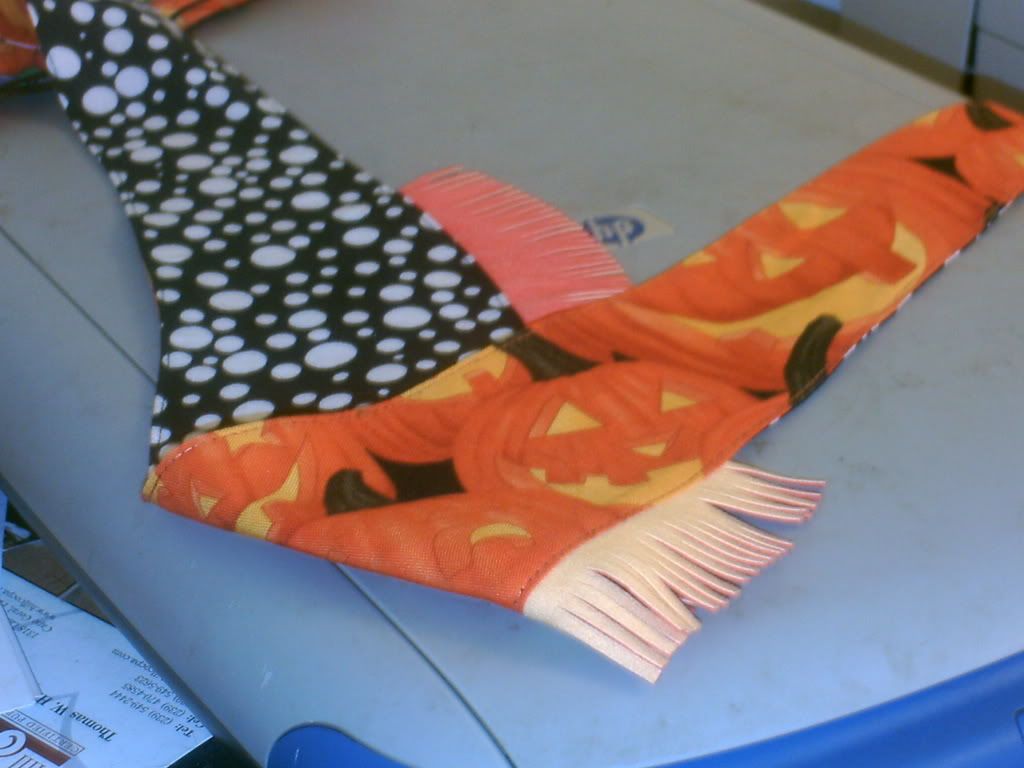 She also get me this lovely double sided shawl. I can wear this on either side, although the orange stand out much better against my furs.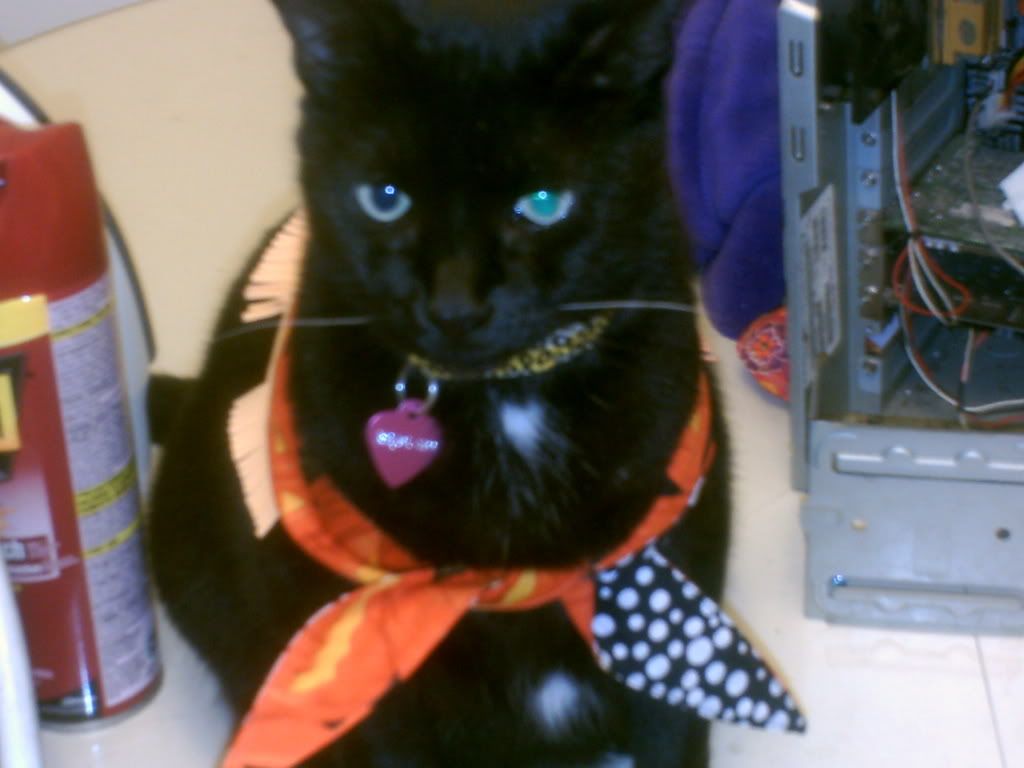 Don't I look cute in it?! Both the bandanna ($6.95) and the shawl ($12.95) both came from
Cape Dog Bakery
. You can call 239-542-WOOF, if you would wish to order one for yourself.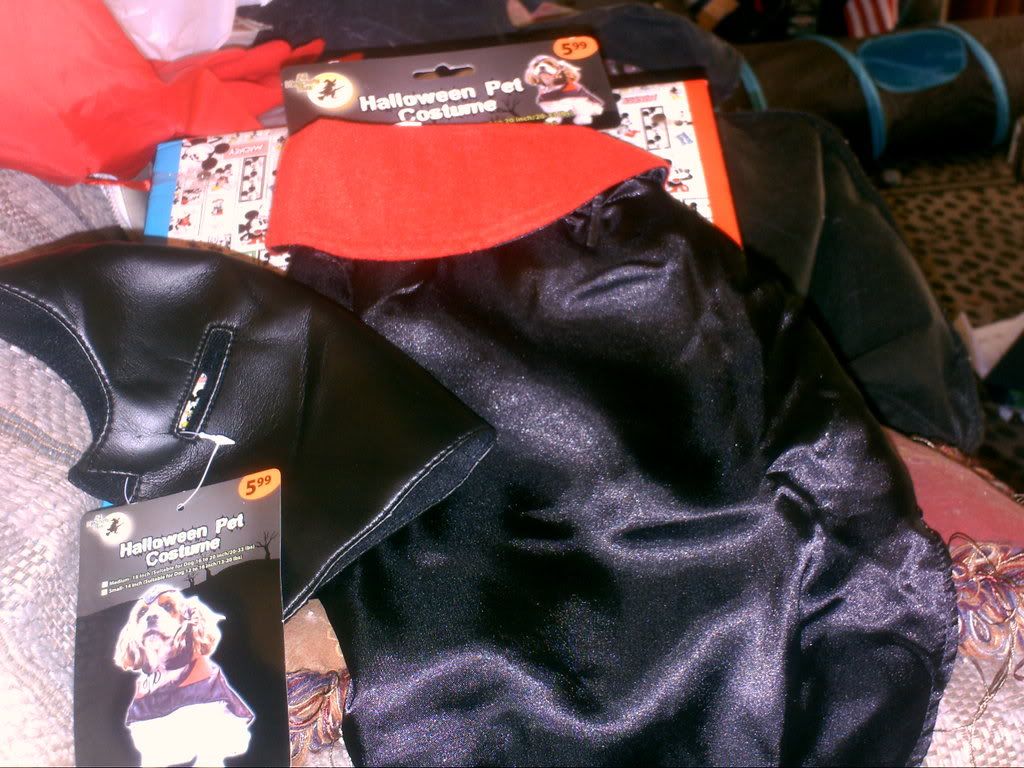 Finally she get me the vampyre cape and costume I want. It come with a little hat to wear too. As soon as gets the old compter disassembled and puts the Howl-N-Scream decorations out, we can take pictures!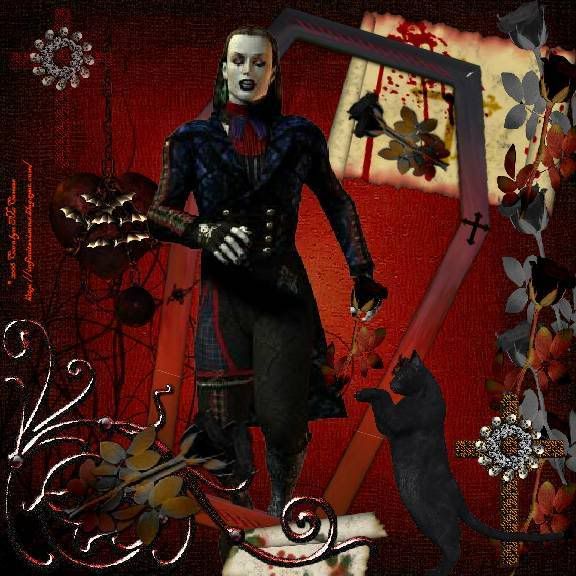 I think I will look just as spooky as this guy in it. What you think?