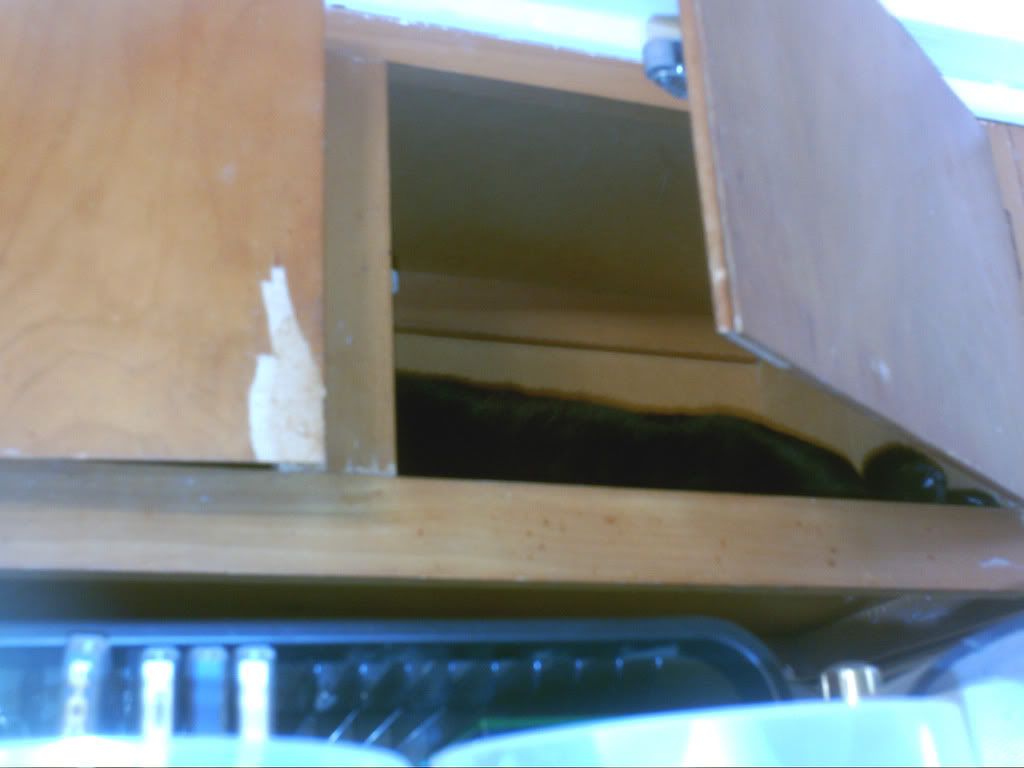 I am hiding, you can't see me!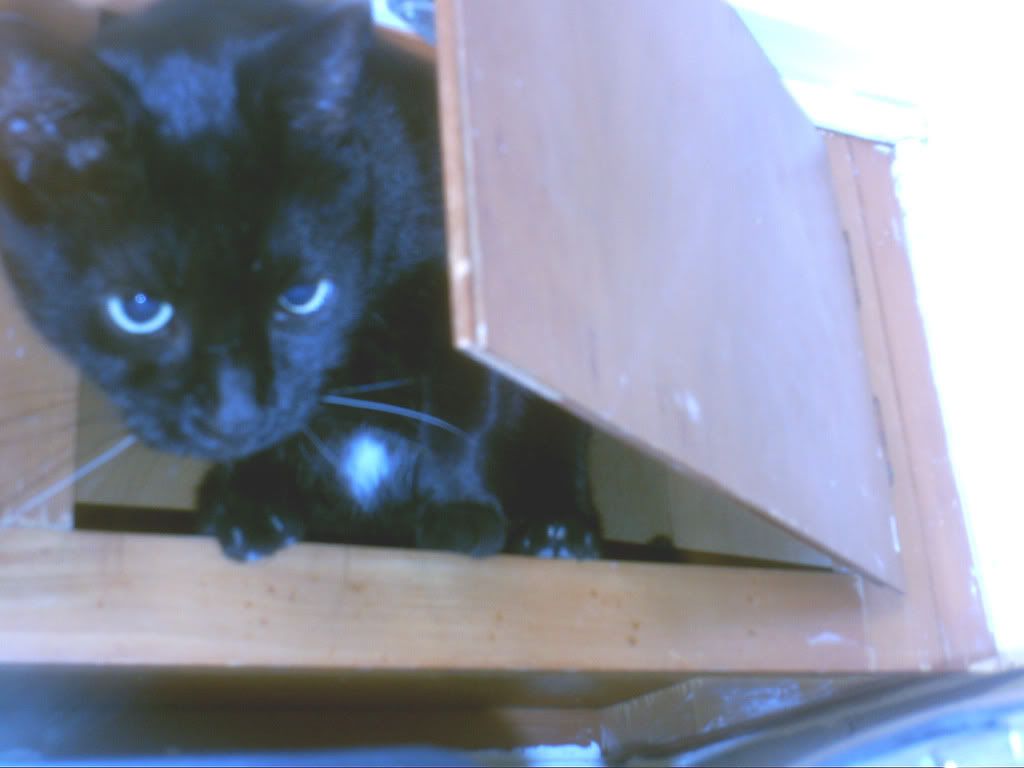 Here I am!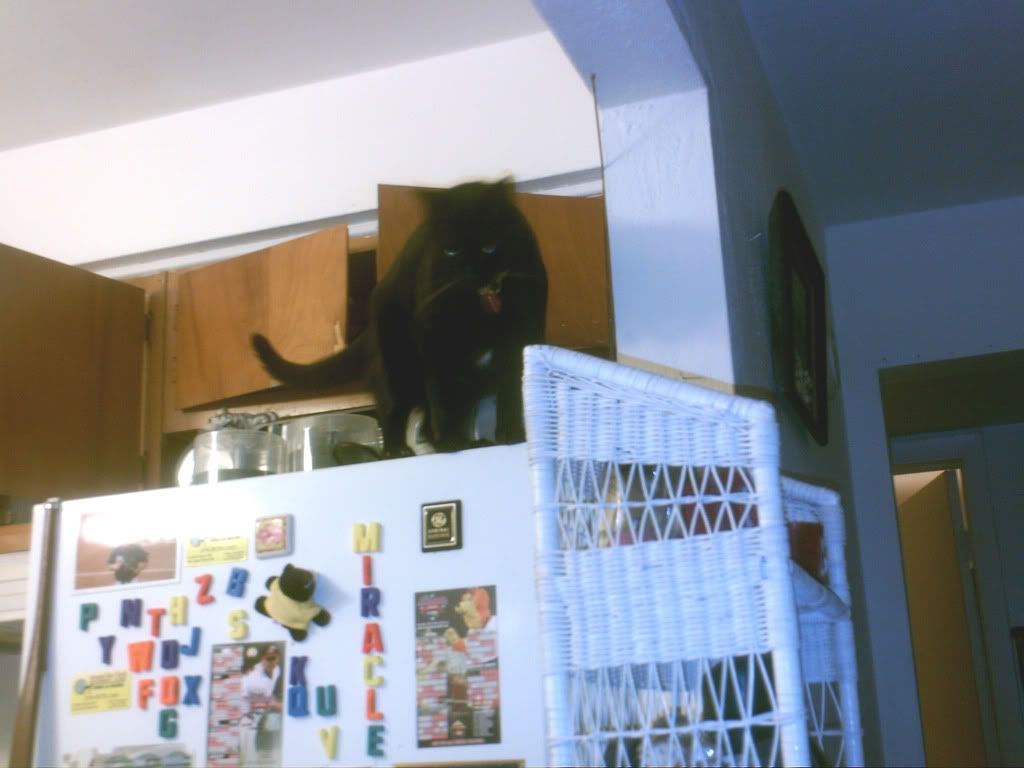 I like to climb up high, but I must be careful because it can be dangerous.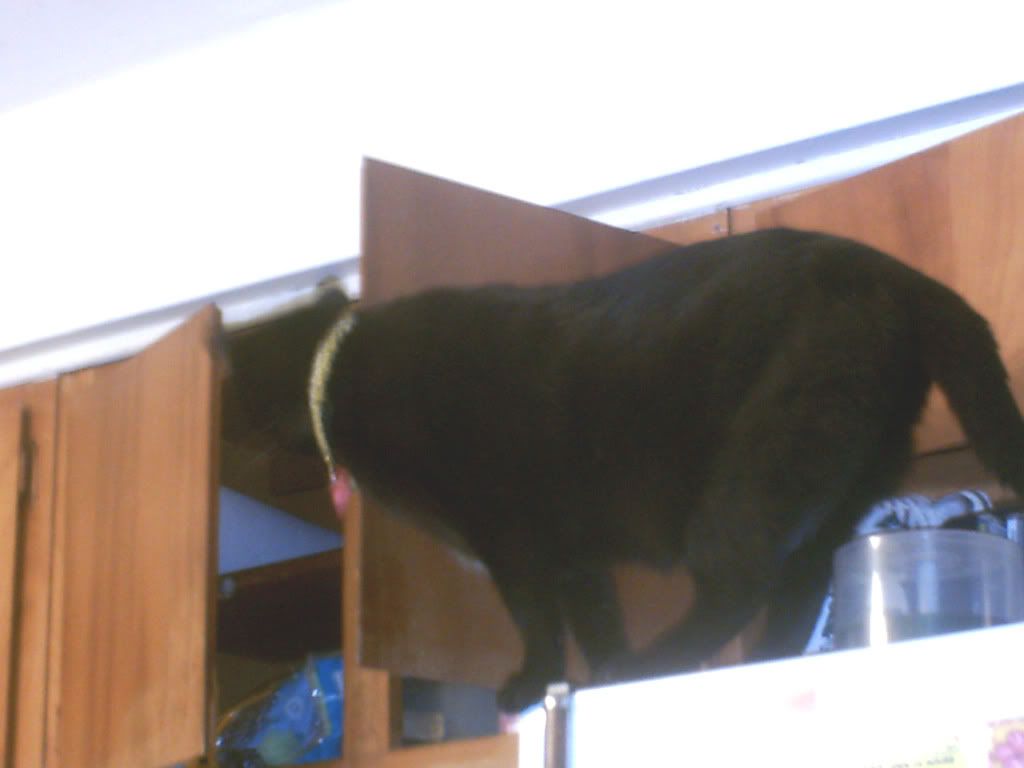 When I am up here, I can check in the cabinet to make sure I have plenty of foods to eat!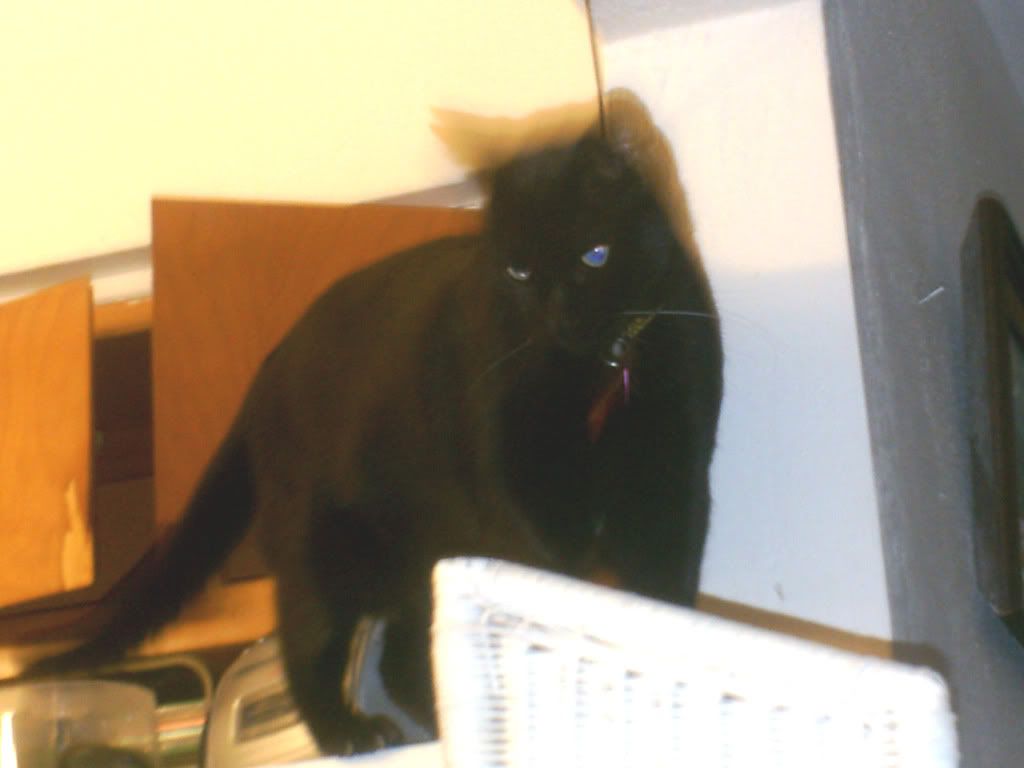 I also like to be up high, as I can survey my house from up here.
(And besides, my brofur has not figured out how to get up there yet.)
Need more Tuxiness? Visit the
"NEW" Tuxedo Gang Hideout
!