We are Hosting
Bad Kitty Cats Festival of Chaos
here at Diamond's Harvest Home this weekend.
The Chaos started at 4:00 A.M., when I woke up with back spasms. The cause was easy to figure out.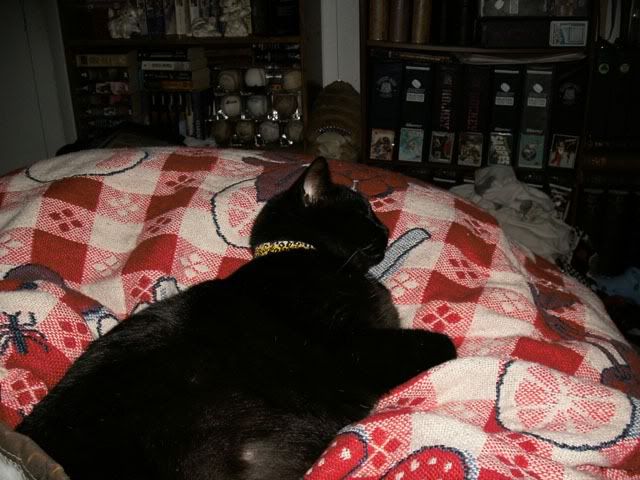 Miss Diamond had again taken over the bottom of the bed, forcing me into a little ball in the upper right hand quarter.
The bed is obviously not big enough for the both of us.
I know, how could I possibly suspect his angelic face of evil intent? Trust me...I know better.
Meanwhile, in another part of the house, we find Bad Kitty Cat of Chaos #2.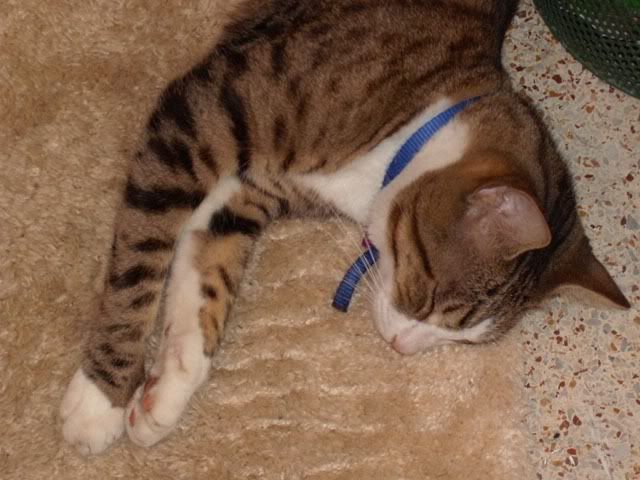 "Oh," you say. "How can you even suspect him of harmful intent. Look at how adorable he is!"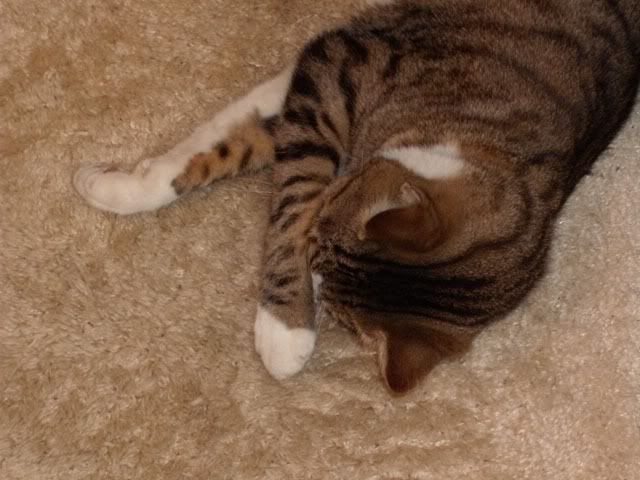 Seriously, if he's so innocent, why is he hiding his face?
Your bad kitties are welcome here too!
There are lots of easy ways to join us. You can use the handy dandy
submit form
. Or you can fire up your e-mail and shoot off a missive to
festivalchaos AT gmail [dot] com
. OR you can leave a comment with the link you are submitting below.
What the heck is a Festival of Chaos you might ask? Just
CLICK HERE
to read Miss Diamond's guides to Carnivals, Festivals and Kitty Cat Chaos in general.
All set? Great! And our optional theme (as selected by Miss Diamond) is: "It's 4:00 AM. Do you know where your human is?"