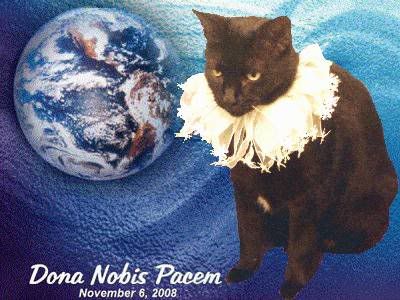 Peace is good. When it is peaceful I can take catnap. I would rather catnap than fight.
If my tabby brofur would stop Meowling, it would be peaceful.
Join the rest of Cat BlogOSphere for
Blog Blast for Peace!
How To Get Your Peace Globe
A note from the Human:
Evidently, Peace on Earth does not extend as far as Tabby Brothers, given the way she was after him this morning. I think she's been watching too much news from Iraq and Afganastan of late!