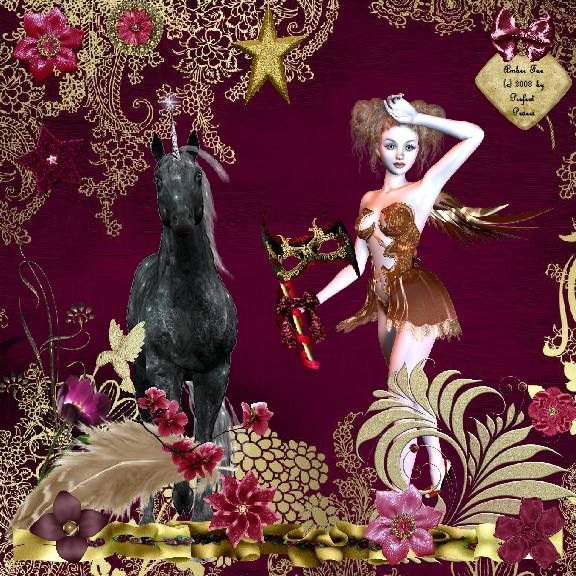 The Fairy Queen was a figure from English folklore who was believed to rule the fairies. Based on Shakespeare's influence, she is often named as Titania or Mab.
Of the two,
Mab
has a better grounding in mythology than Titania, who was largely a Shakespearian creation. Mab is referred to in Shakespeare's Romeo and Juliet, but she also appears in other 17th century literature and in various guises in later poetry, drama and cinema.
She is described as a miniature creature who drives her chariot across the faces of sleeping people and compels them to experience dreams of wish-fulfillment. She is also credited for bringing the plague in some resources.
The name Mab was believed to have been borrowed for the Celtic Goddess, Medb (or Mabb in Welsh), who is is queen of Connacht in the Ulster Cycle of Irish mythology. Her name is said to mean "she who intoxicates", and is linked to the English word "mead" which is alcoholic beverage made of honey wine.
There are also comparison's to her and Mara, a malignant wraith from Scandinavian folklore, thought to bring nightmares to people. Indeed, the named Mara is linked to the Polish verb "marzyc" which means "to wish".
Later literature links the name to dreams as well. "Queen Mab" is the subtitle of the 31st chapter of the epic Moby Dick, in which Stubb describes the details of a dream he had in which he is confronted by a merman. In Jane Austen's "Sense and Sensibility", Marianne's horse is named Queen Mab, a symbol for Marianne's over-eager expectations of marriage.
Other references portray Queen Mab is one of six queens and is the ruler of the Unseelie (Winter) court, second in power only to Mother Winter. Elizabeth Bear portrayed her as the ruler of Faerie in the sixteenth century, co-existing alongside Elizabeth I, and is linked supernaturally to Elizabeth, her sister queen.
Mab appeared as the main antagonist in the 1998 fantasy miniseries, Merlin. She is portrayed as an icy, sociopathic sorceress who is a goddess figure to the Pagans. She seeks to turn Britain away from Christianity and compel them to worship her. In the 2006 sequel Merlin's Apprentice the same actress portrays the Lady of the lake.
Titania
was a name originally applied to the daughter of Titans, and Shakespeare lifted it for use in his play, A Midsummers Night's Dream. Titania is married to Oberon, and in the story is enchanted by Puck to fall in love with a lower class laborman.
Following Shakespeare's play Titania has subsequently appeared in many other paintings, poems, plays and even graphic novels. She is almost always portrayed as Oberon's wife.
Titania appeared in a cameo role in Neil Gaiman's "Sandman" comic series and returned as a major supporting character in The Books of Magic. She finally received her own graphic novel story in "God Save the Queen".
Neil Gaiman's series is about the only time we see Titania having a relationship to dreams. While she does not influence that sphere, it is hinted that she may once have been the lover of Dream, the protagonist of the Sandman series.
Since I am a more traditional cat, and as my bean have made me Queen of Fairies for this month, I prefer to take the name Mab, with it's grounding in mythology. Besides, there are many times when I can be malignant, and the stuff that nightmares are made of. (Just ask my tabby brofur.)