Before we get started on our feast, I just want to state that I have many, many things to be thankful for.
I am thankful I now have a home and do not have to live outside.
I am thankful I have many good foods to eat and to not have to hunt to feed myself.
I am thankful for a warm bed to curl up on during cold winter evenings.
I am thankful for an abundance of toys, and treats and catnip - all which add immensely to my quality of life.
I am thankful that so far, the recession has not affected us much and that I am safe and secure.
And I am thankful for my human bean, who take such very good care of me.
Today is my Purrthday and the fourth anniversary of coming to live in my new home with this bean. Had a I stayed wild and still had to live outside, it's doubtful I'd have lived these four years. I certainly would not have lived them as comfortable as I am living them now.
Because it is Thanksgiving, my Purrthday party has been moved to this weekend where we will have a SUPER TRASH THE HOUSE PARTY going on, as we also host a furry special edition of
WEEKEND CAT BLOGGING
!
In case you not get enough to eat today, just us Saturday and Sunday as we will have have Chick-hens, Hams, Turkey leftovers, Salmon, real live dead shrimps and some of those freeze dried fish things Misty send me from the lake by her house.
We also will have Temptations and Party Mix and all sorts of catnip confections, so you will not wish to miss out on all the great fun!
I also wish to say that I have more candidates for Turkey Talk this week than I have room for, so...If you did not make to this week's edition, and that includes my new woofie friends, you'll be with us next week for Snow in Southwest Florida! (Yes, we get it. It come in a truck. All 25 tons worth of it!)
So, now that we have all that out of the way, let us take a moment to thank Bast for the great noms we are about to enjoy and to offer a purrayer to our friends who are feeling under the weather and who could not be here to just us today for this bountiful meal...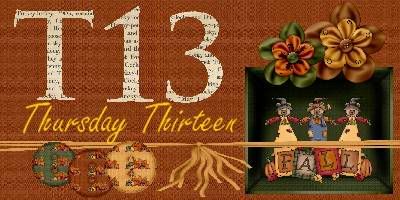 Now...onto the salad:
1. We open up the meal with some
Speedy
Salad...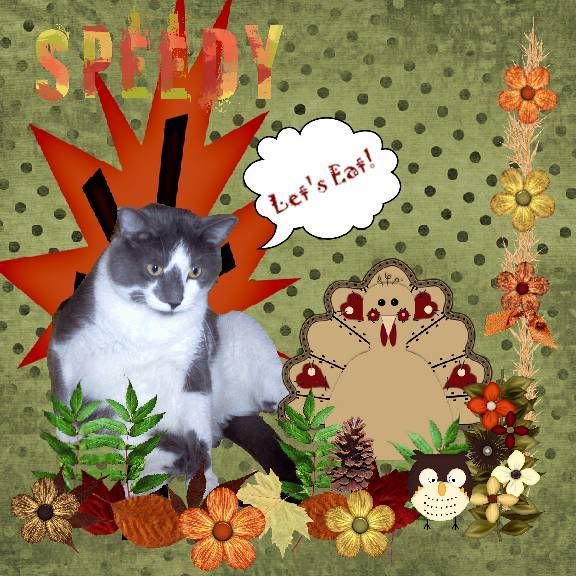 2. Complete with
Stryder
dressing! Hey, who could ask for more?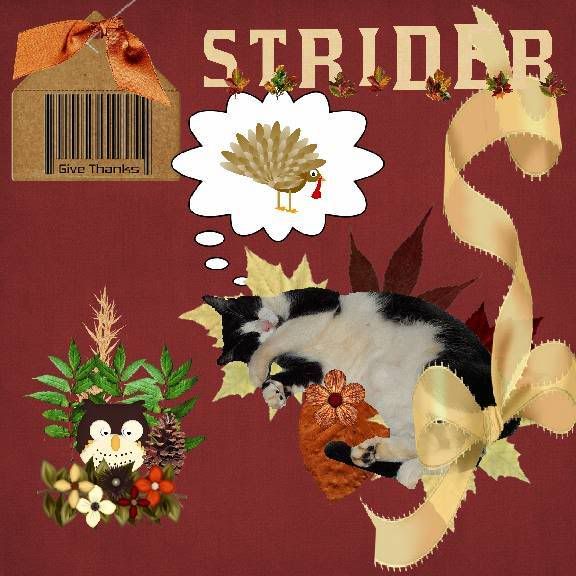 3. You might want to check out the
Kellie a la Orange
...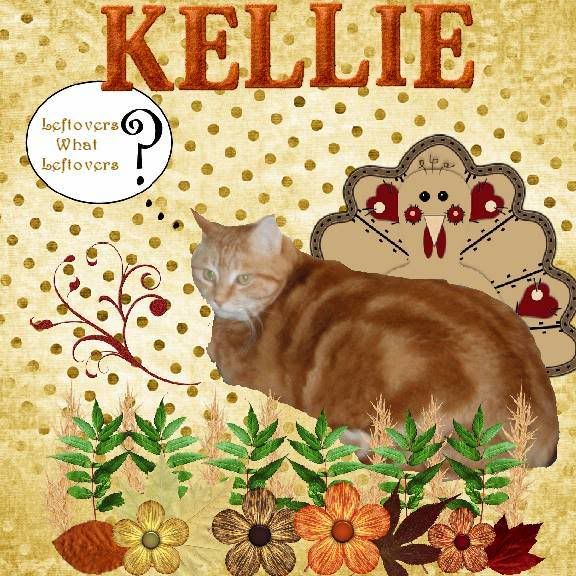 4. If it's not sweet enough for you, we've got some
Sugar
on the side...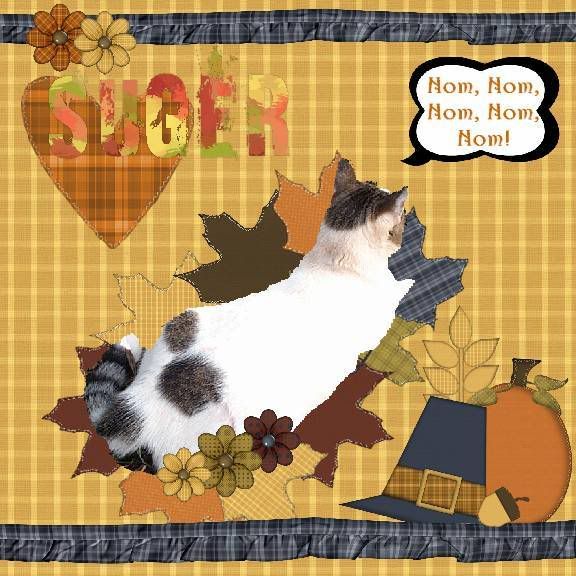 5. The main course consist of Turkey cats
Abigale
...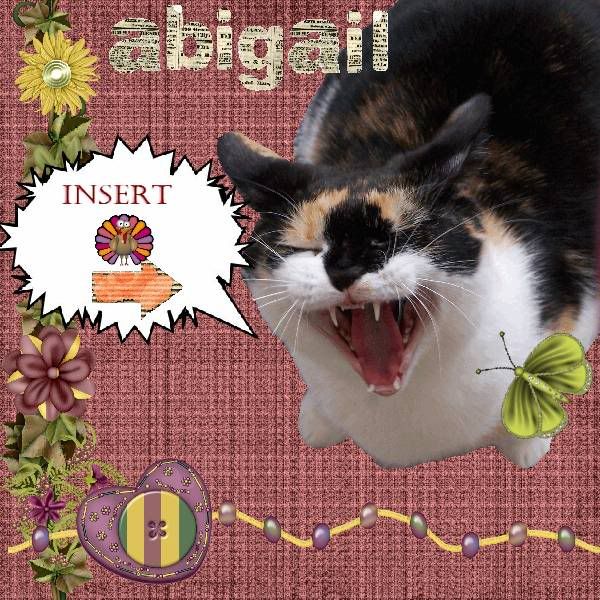 6. And
Reggie
...
7. There's also some
Ernie
a la Isle stuffing to go with it!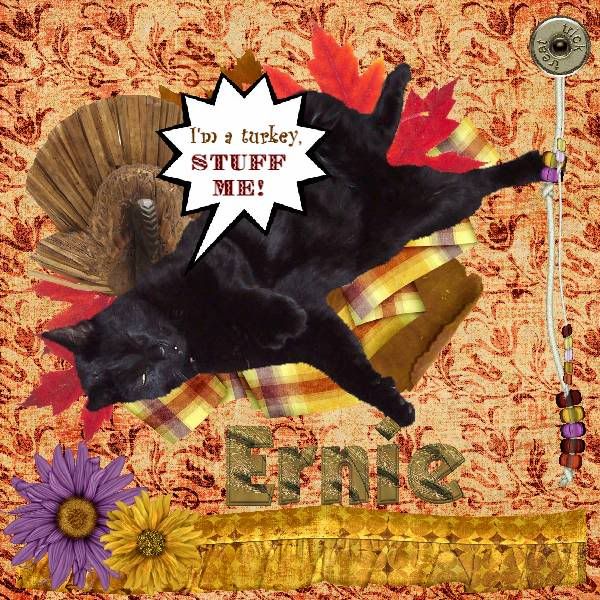 8. Don't forget the
Rocky
rolls....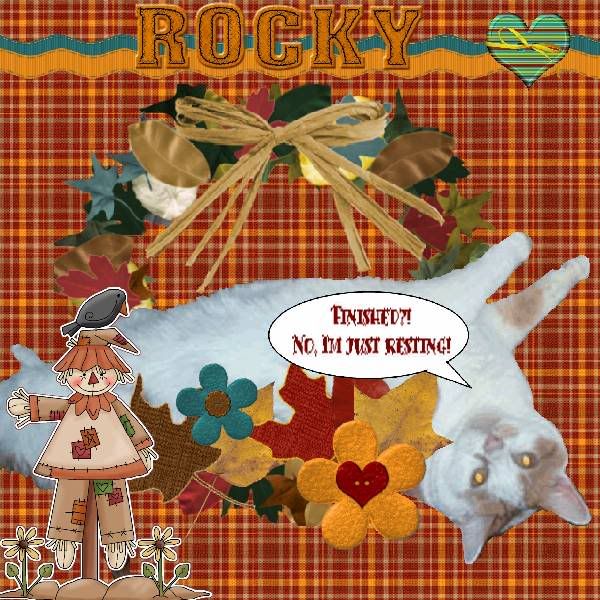 9. And watch out for the
Pete Underfeet
....
10. And need I say the
Sunny
gravy is excellent, as usual?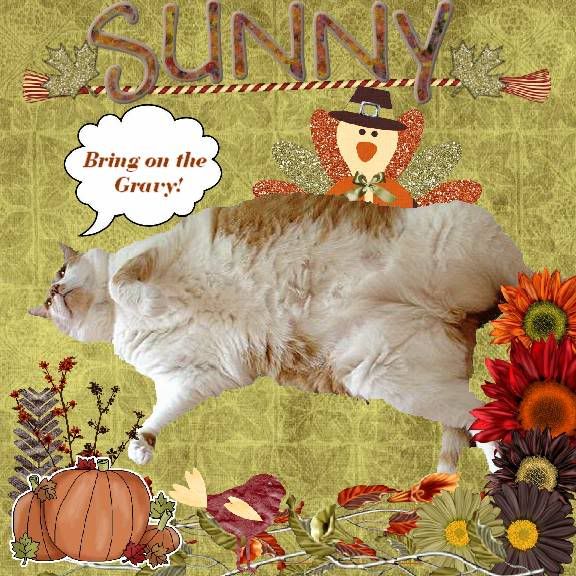 11. We also have some
Gandalf
goodness to top things off.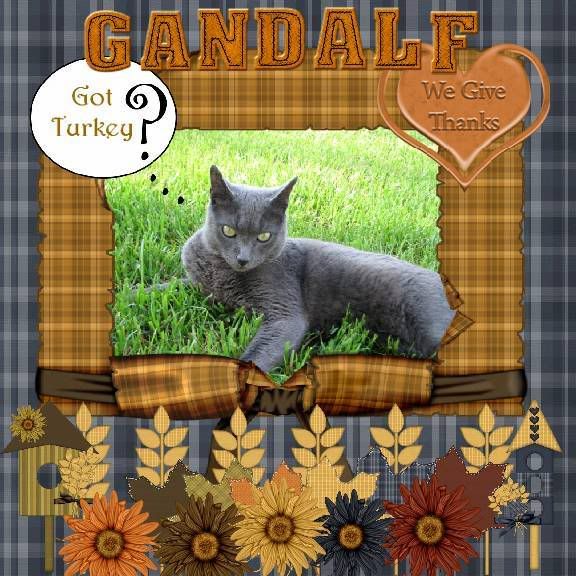 12. What meal would be complete without desert, and so offer you a choice of either
Misty
Mousse...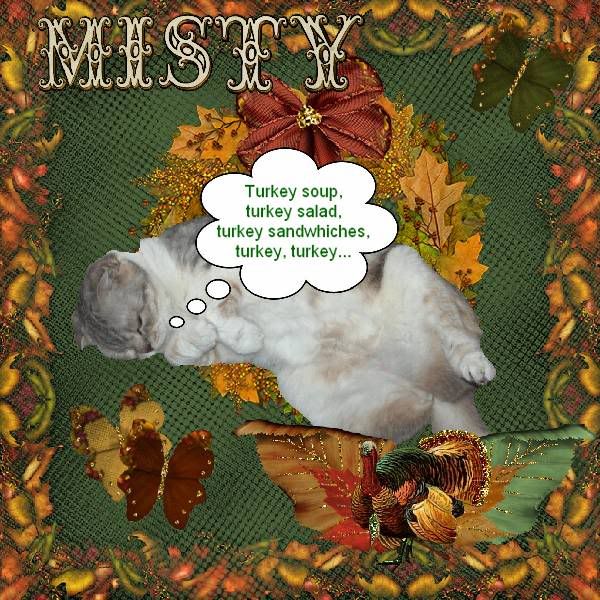 13. Or the more traditional
Pumpkin Pie
...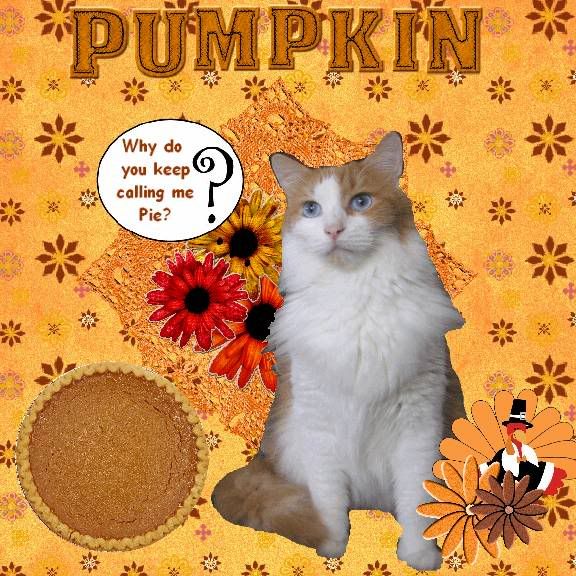 Once you're done eating, you might want to stop into
the game room
and pick up some football with my Tabby brofur. He's really ready to rumble tomorrow!
Have a good one, and don't forget to Gobble till you Wobble!