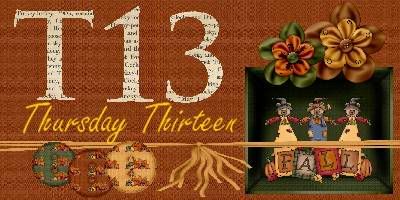 Sometimes, we can find magic in the most common of places. This was part of the message in the Wizard of Oz movie, but this post is not about wizards, and we're not going somewhere over the rainbow.
In fact, we're going no further than our back yard.
In 1993 R.A. Salvatore wrote a novel called
The Woods Out Back
, in which young man, disenchanted with his day hunting job at a plastic manufacturing factory, falls asleep in a fairy ring in the woods while reading his favorite book,
The Hobbit
. He wakes up in the mystical forest of Tira'N'Og and finds himself on a quest.
The tale is funny and witty, and while it does not include a cat, it does include a dragon and a leprechaun and any number of other interesting creatures.
While I have not noticed any dragons about - except for dragonflies - one should always be careful when catnapping in a fairy ring, because you never know what realm you might wake up in...
1. In Aus, it might be spring, but when
Mushka
wake up, she find some fall weather, and a lovely little fall fairy to lead her on an adventure...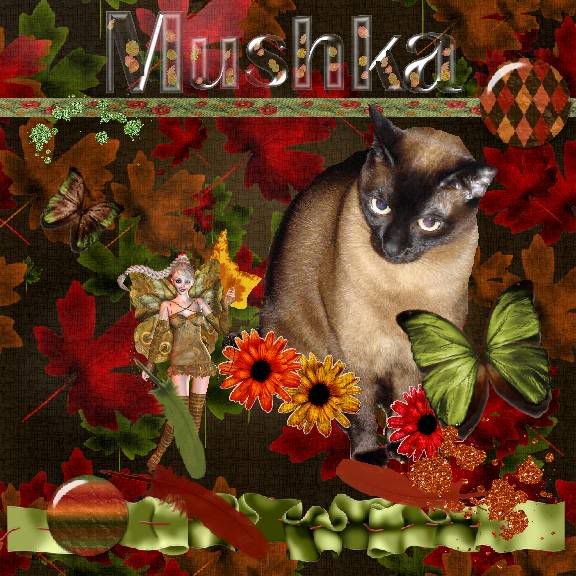 2. Nelly made a wish upon a star for a fur-ever home, and she found one with the Jewel Cats at the
Sandwiched Mom
blog. It looks like Amber Fae come to grant her wish!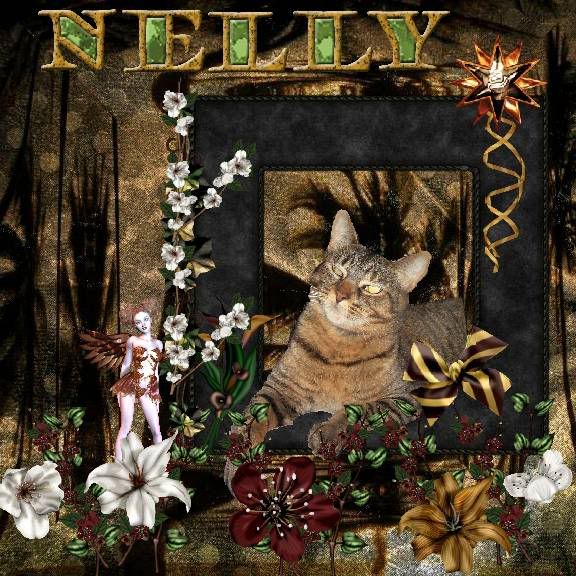 3. Animated scarecrows can be found in other places than Kansas, as Penny from
Two Cats and a Dog
finds out when she meets a little friend...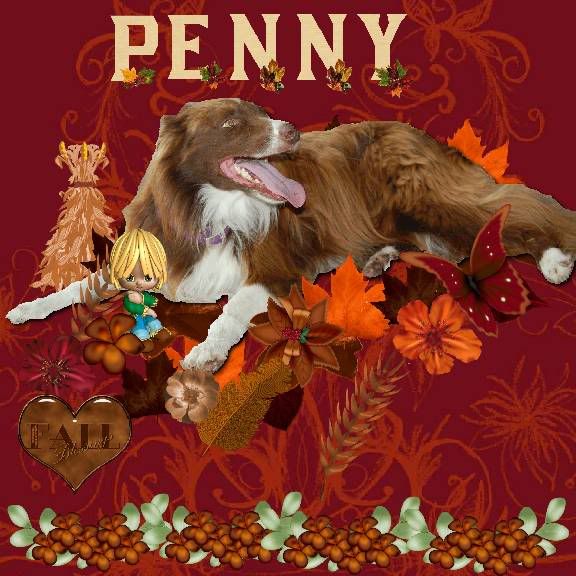 4.
Harley
finds enchantment with maples leaves and a Painted Fae. As I do not think we have maple trees in Florida, I can only say, Harley, that you're definitely not in Broward County anymore...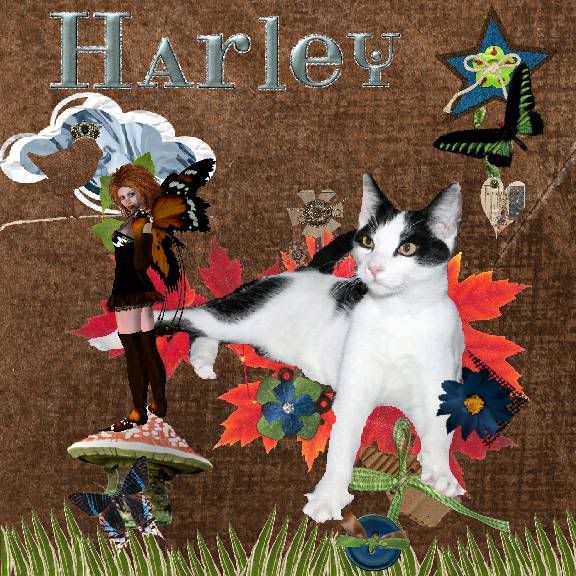 5.
Billy Sweetfeets
is probably wishing for good health and not to have to take his medications anymore. I wonder if that is his Fairy Godmother with him, and if she can help him...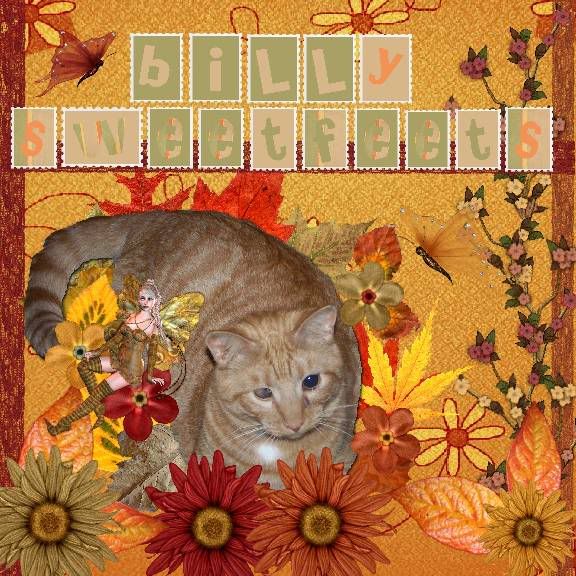 6. What is all that noise! Oh, it's just
Baby Mao
leaving. I think he has even given his little scarecrow friend a headache...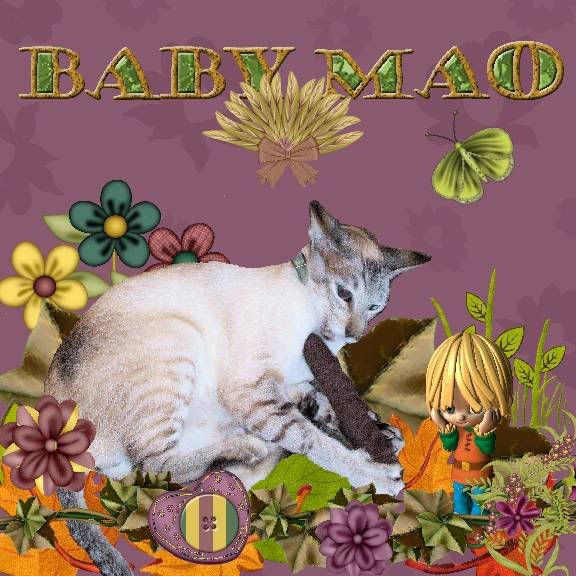 7.
Diamond Dog
finds himself in an Enchanted Forest with a Green Fly Fae. I wonder what adventures she have in mind for him...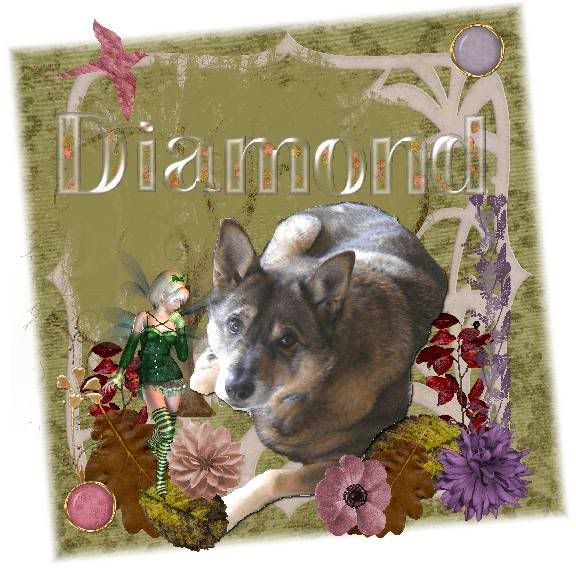 8.
Tesla
was feeling a bit under the weather this week, but perhaps a visit from this shy little scarecrow friend will make her feel better! I do not know if he can cure respiratory infections though!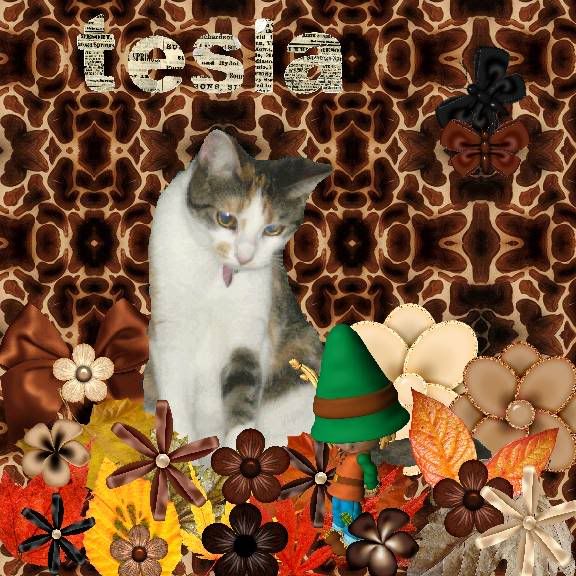 9.
Olive Oly
says she has never been in the woods before. But that is okay, as this lovely Fall Fairy will lead you through Aleia's magical land: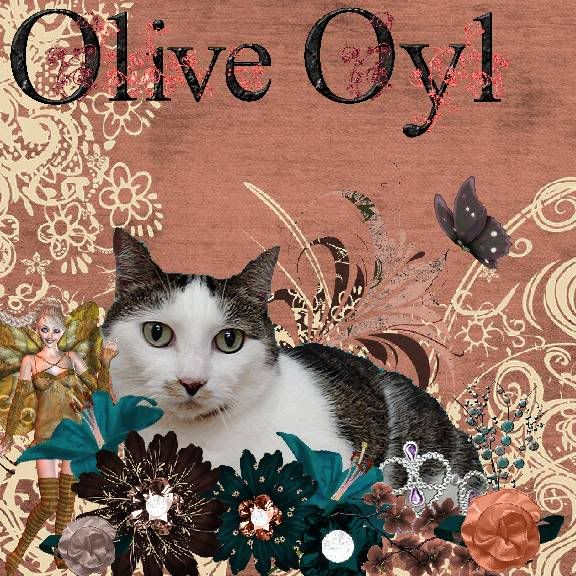 10.
Sweet Praline
is being visited by a Blue Nymph...and a vishus deer! Oh my! I hope she can banish the evil vishus deer before he causes too much trouble!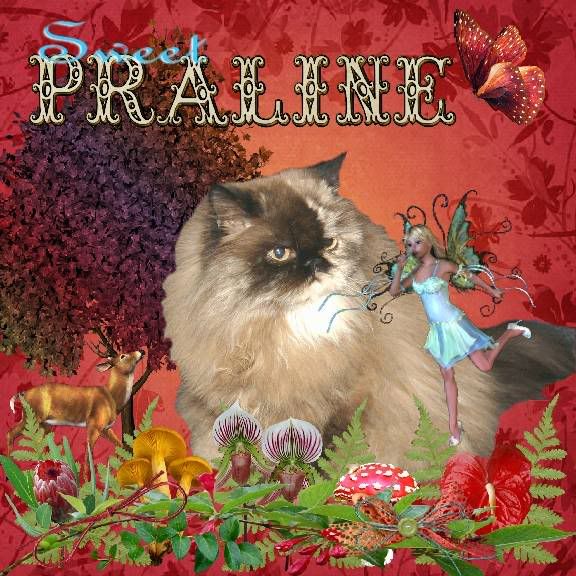 11.
Dr. Tweety
seems to be enjoying all the leaves, and his little Painted Fae friend. He is probably wishing for wings so he could go flying too!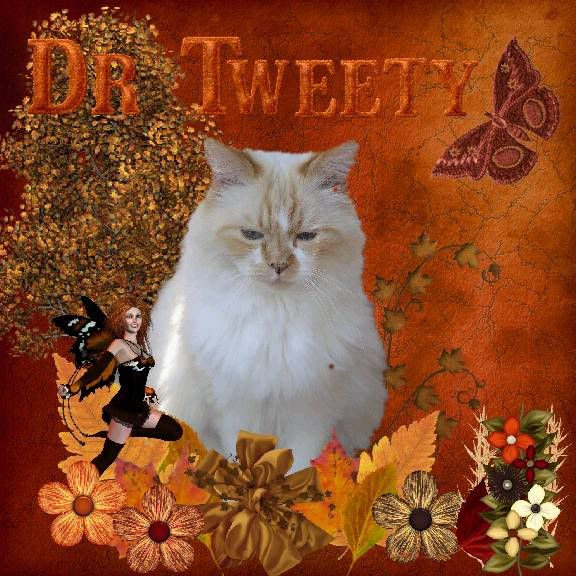 12. Ever since I meet the Ops Pack, I have been getting new woofies coming to visit. Rocky from
The Hudson Furkids
is one of them. I wonder what secret his little scarecrow friend is whispering in his ear?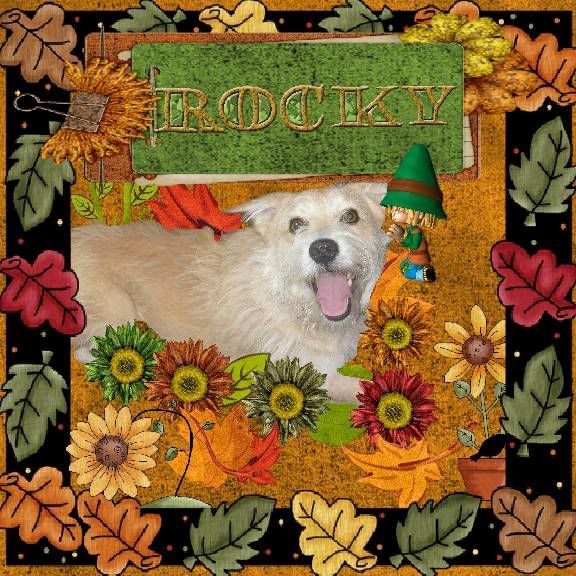 Perhaps is the identity of our secret NMS guest?
13. Indeed, she is a very special guest who is also an honorary puddin. She live in England and you know her, of course, as
Black Cat
.
Amber Fae know her and her floofyhead furiend too!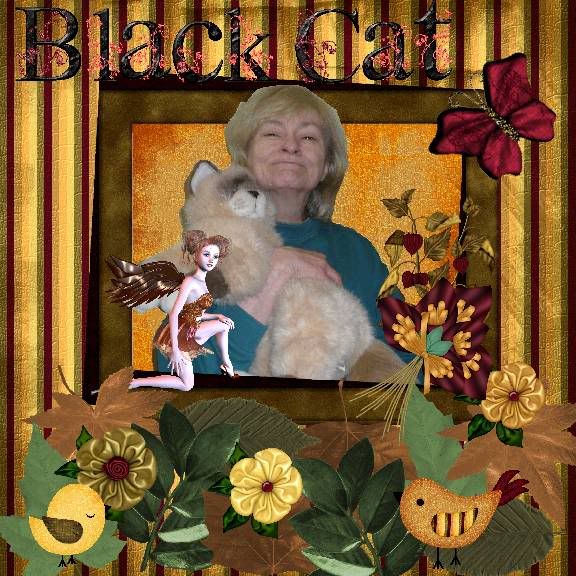 As always, our guest should feel free to use these graphics on their home pages. If you need me to email them to you, let me know (my e-mail addy is available on my profile page). If you would like to write a story about your adventures, I would certainly love to read them!
I hope you have enjoyed your visit to our 13 magical realms as well as enjoyed my little fairy subjects who are more than willing to come and play with such wonderful fursons that inhabit the Cat (and dog) Blogospheres!
May all your dreams be happy and enchanted ones, and when you wish upon a star, may all your wishes come true!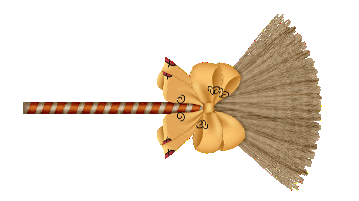 Next week we'll be Talking Turkey, here at Diamond's Harvest Home. Can you believe that turkey day is just around the corner?
It will be much fun and you really won't want to miss it! Thanks you for stopping by, and your comments are always appreciated!