Miss Tabitha and her kittens need to find homes for the Holidays! They are currently fostering with the Davises, the same people that took Tristan in when the foreclose people dump him.
All of the kittens are females (they think). They are all negative for feline infectious diseases and they have had their shots and are litter trained. They will be "fixed" as soon as they are old enough.
Here is Miss Tabitha: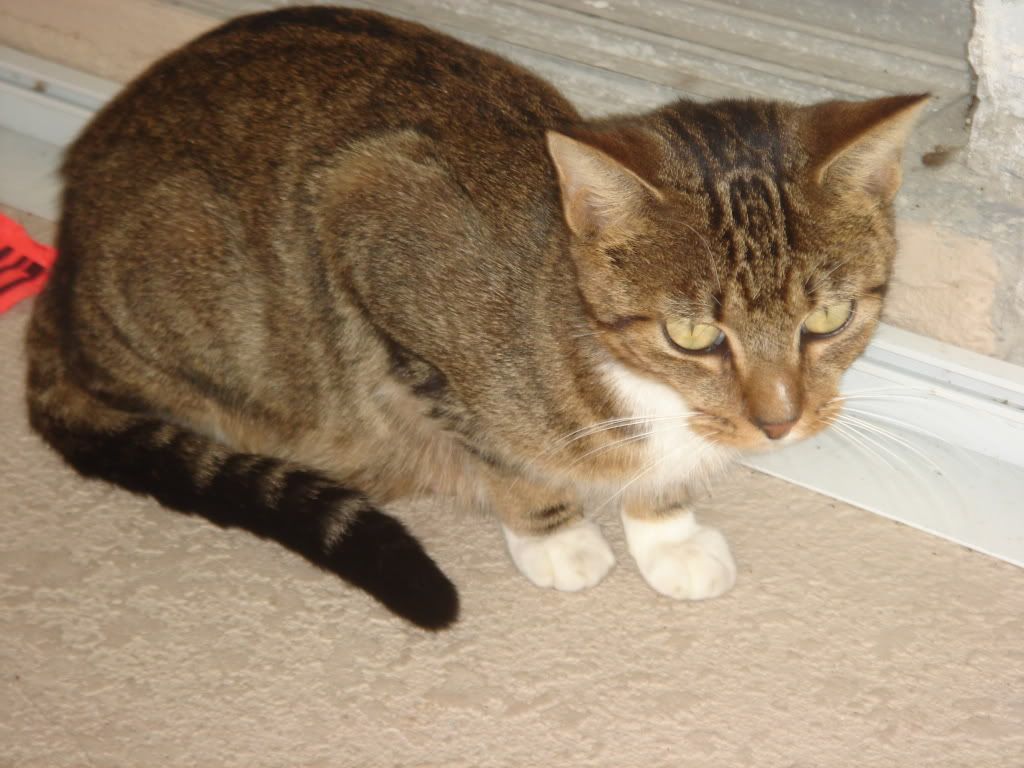 Much like Tristan, she is a tabby with white, but do not have as much white as my tabby brofur do. She knows Tristan, but "not in the biblical sense", whatever my bean mean by that.
Tristan can not make kittens anymore, so he did not father these kittens.
Here is
contestant
kitten #1: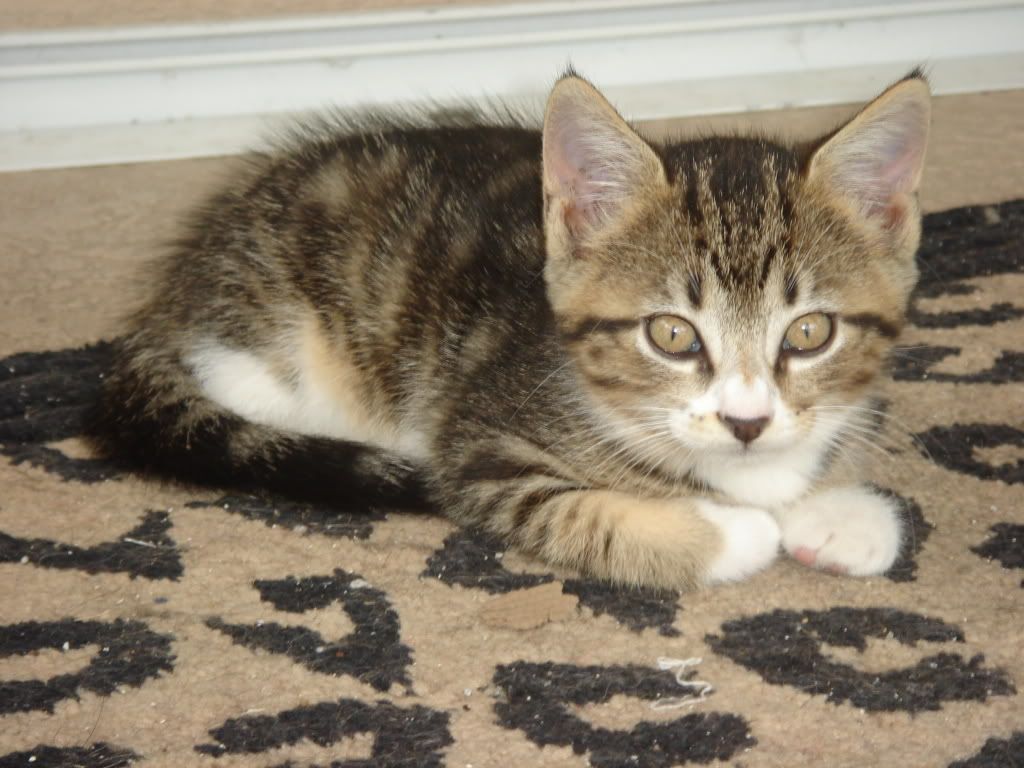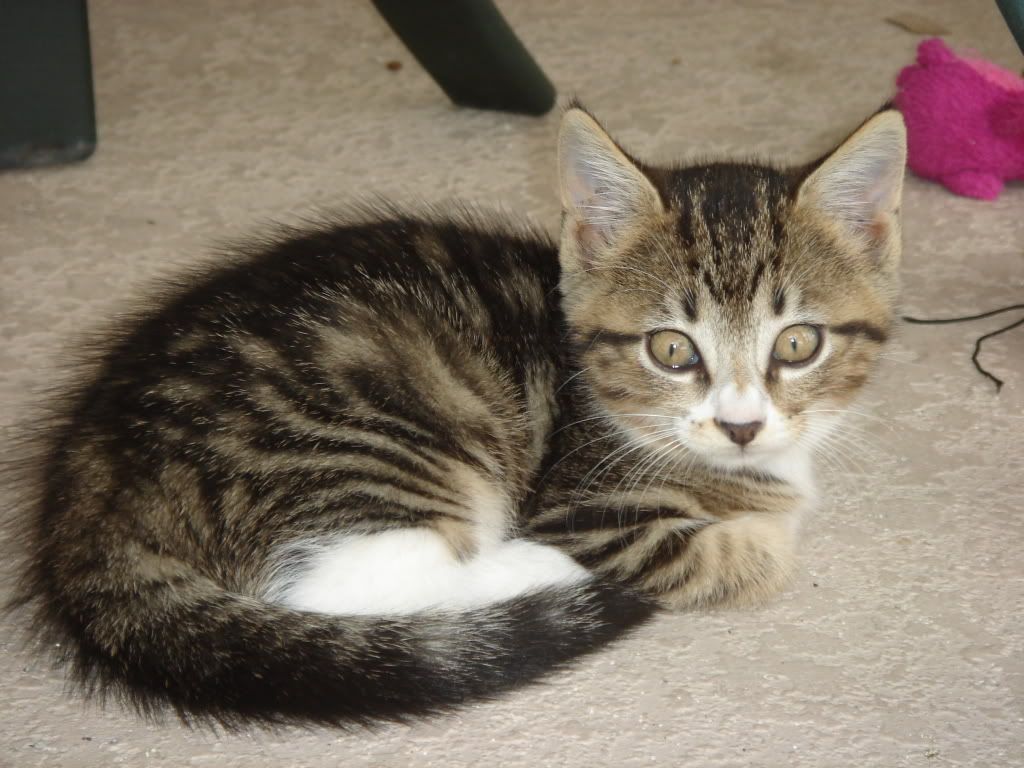 Kitten #1 is very friendly and has been in the house a lot.
Here is
contestant
kitten #2: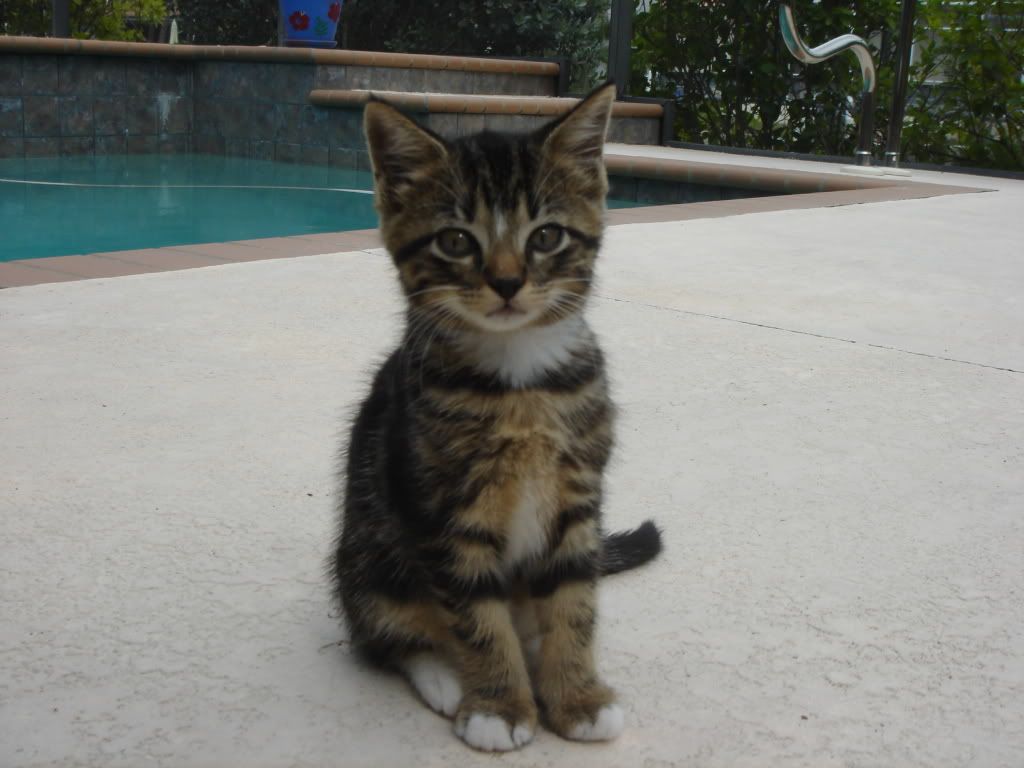 She looks a lot like a minature version of her mother, don't you think?
(Pool not included. It is unknown if the kitten can swim.)
Here is
contestant
kitten #3: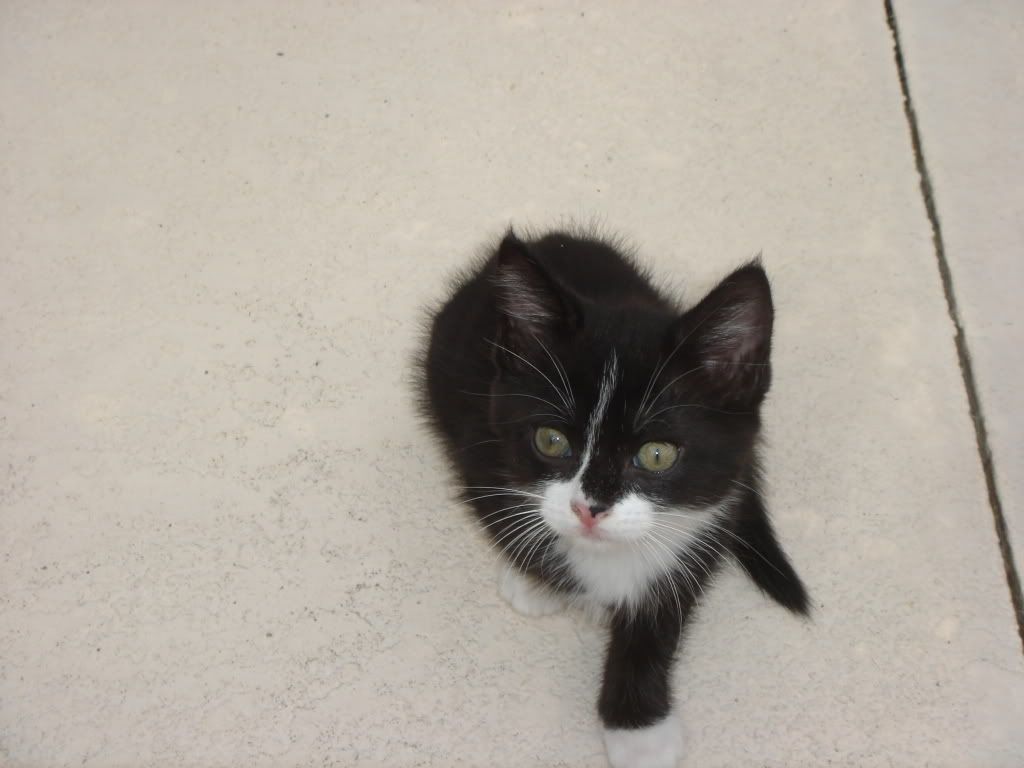 This little girl is all dressed up but has no where to go! A true tuxie, she's look just purr-fect under your Christmas Tree!
Tabitha and her kittens are located in the Cape Coral/Southwest Florida area. If anyone can help us find homes for these little darlings, it would be greatly appreciated! If you need more information on Miss Tabitha or any of her babies, please contact
Nadine
for more information.