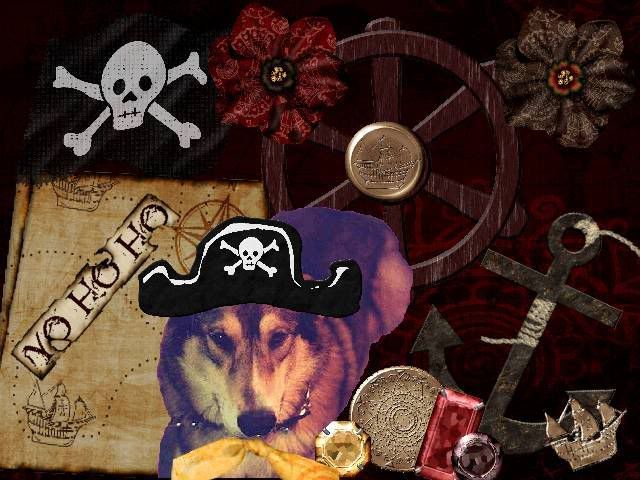 Lacking opposible thumbs, woofies like to use their mouth the way humans use their hands, to pick up and carry things. Because of this woofies are more prone to ingesting things they shouldn't.
Do you know the number one thing that dogs eat that they shouldn't? Nope, It's not homework!
According to Petsugar.com, the items woofies consume most often, and shouldn't are as follows:
10. Sticks
Woofies love to chase sticks, but they can splinter and become lodged in a woofie's throat. Consider having your woofie fetch a frisbee instead.
9. Hair Ties
Stray Hair ties can turn into play toys for both dogs and cats, although dogs more likely in ingest them. This could get hung up in the digestive system and could result in surgery or even death.
8. Bones
Letting your woofie chew on a beef bone is great for his teeths, but make sure the bone is hard and that it is large enough that he can't swallow it. Take any pieces that might splinter off away from the woofie.
Never give your woofie cooked bones for bones from poultry or fish as these are softer and could splinter and get lodged in your woofie's throat. (Ditto for us cats too!)
7. Corn Cobs
Sometime woofies will think you've missed a spot on your corn cob, but these can present a choking hazard to the woofie, cooked or not.
6. Chew Toys
Most woofies have chew toys. Make sure they are in good shape and dispose of any loose or small parts. If the toy is in bad shape, throw it out and buy the woofie a new one.
5. Balls
Make sure that any balls your woofie is playing with can't fit down your woofie's throat. Then you won't have to worry it will get lodged there.
4. Rocks
Rocks are round, like balls, but are smaller and can be easily swallowed, creating a choking hazard. Never teach your woofie to chase rocks, and discourage this behavior if he should pursue it.
3. Pantyhose
Woofies, like cats, like things with their owners smell on them. However, unlike cats, woofies will chew on them as well. These can get lodged in your woofie's mouth or can get wadded up in his throat or stomach choke him or make him ill.
2. Underwear
The same as number 3, but undies seem to be more popular.
1. Socks
Most people use old socks as tug of war toys with their woofies. This is not a good idea. For one thing, the woofie can't distinguish between new socks and old socks and might chew up your new argyles. Additionally socks can become ingested and will require surgery to remove.
Instead, get a nice tough rope tug of war toy that can be found virtually every pet care center.

For the feline crowd, Tommy T is a 3 week old cheetah and he already has his own blog! Check it out at
Cheetah Days
. And boy, it he a cutie!