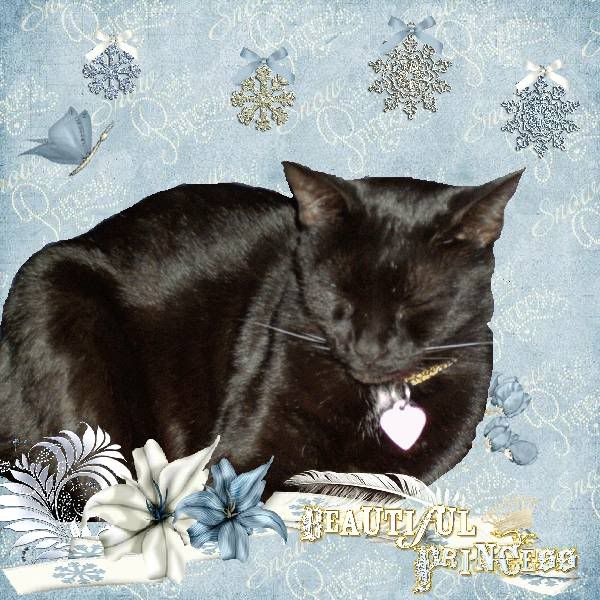 As the weather turns cooler in the northern hemisphere, we need to remember that for our wild furriends, Winter is no fun.
Feral cats need shelter from the cold weather. Humans can help out by providing them with a some inexpensive housing.
Obtain a Styrofoam beer cooler from a department store (like Walmart or Target). Cut a small hole in the in narrow end of the cooler using a knife. Do not make it too large, but make it big enough for a cat to get through. Put some towels or straw in the cooler for the cat to snuggle in and fasten the lid on. (Duct tape works well for this.) Straw can be found at any feed (farm) stores or many times at gardening centers.
You will probably want to put a rock or other heavy object on the top so that is will not blow away. Put it in an out of the way place around your house, where you've seen the ferals hang out. They will be more than happy to have a snug little den to sleep in!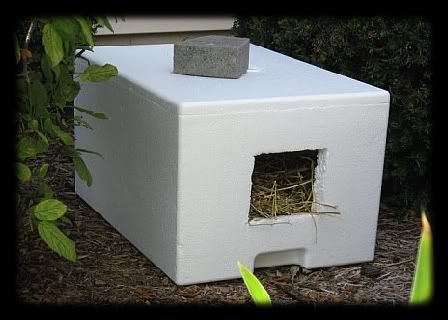 Photo courtesy of Carolsferals.com
You can also use a cooler or a plastic tote to make a feeding station for the cats. Make the hole bigger and put holes in each end so that one cat may leave while the other enters. Making food and water available to the ferals in the area is important, as small prey is usually very scarce in the winter, and it becomes harder for the ferals to feed themselves.