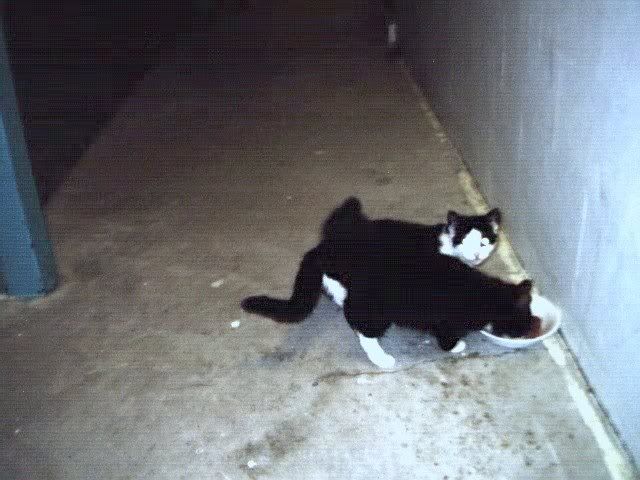 The key to taming a feral cat lies in food. Baby food and canned cat food work well to get the kitten slowly used to your presence. Feed this special food twice a day but leave dry food out at all times.
Once you can get close enough, slowly begin touching, petting and holding the kitten for a few minutes a day. Gradually increase the amount of time spent handling the kitten. Within a few days or up to a few months, the kitten may eventually become comfortable around you and eventually be tamed enough to become a pet.
Always move quietly and speak in a soft soothing tone when dealing with ferals. Sudden noises or quick movements will scare them and even one bad session can undo all the trust you have built up over several weeks.
It is best to work with kittens because cats who have not been exposed to people during the first 7 weeks of life never become fully accepting of people and thus rarely make good pets. Cats that have been mistreated by humans during that same period may become positively hostile to strangers for the rest of their lives and may never become tame.
Even if you manage to tame an adult feral, it will never have the same personality as a house born cat, and as a result may be better off spending the remainder of his or her life in their colony. They will rarely be outwardly demonstrative of any affection, but if they accept your presence in their environment, it means you have won their gratitude and appreciation.