Before we start out today, I want to share with you this cute little video of the Christmas Cats singing White Christmas!
Okay...now that we are all in mood for the Holly Days, I present to you T-13: Holly Daze (Part I):
1. Twas a week before Christmas, but that didn't stop, little
Ping
from dashing, all over the house...
2.
Victor Tabby Cat
was hung, by the chimney with care...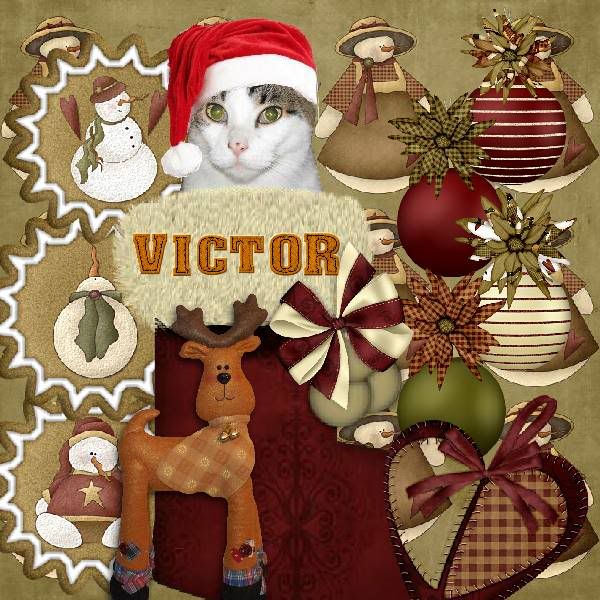 3. In hopes that
Samantha Black
soon would be there.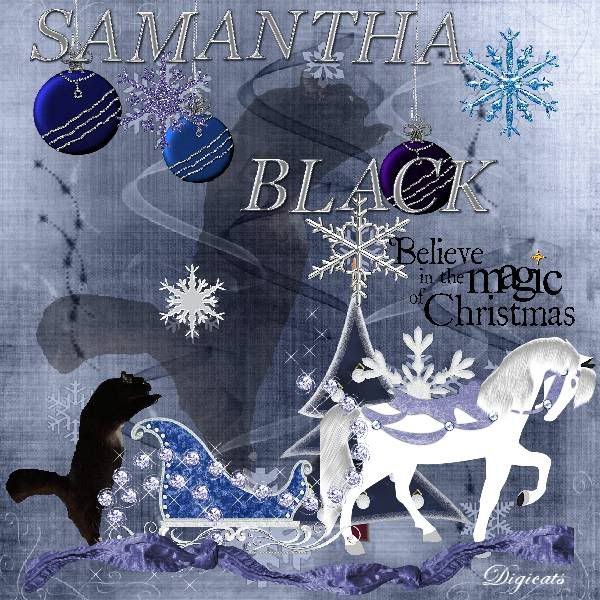 4. Now
Thompson
was snuggled down in his bed, while visions of Cat Candy danced in his head...
5.
Chase
in his living room....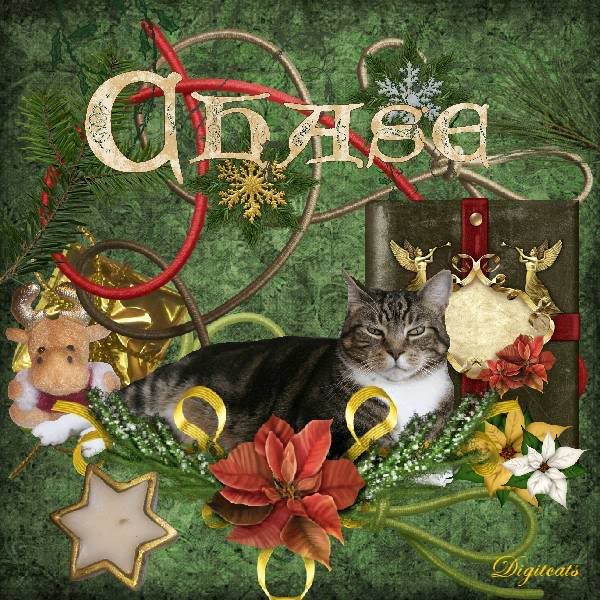 6. And
Holly
in her nest...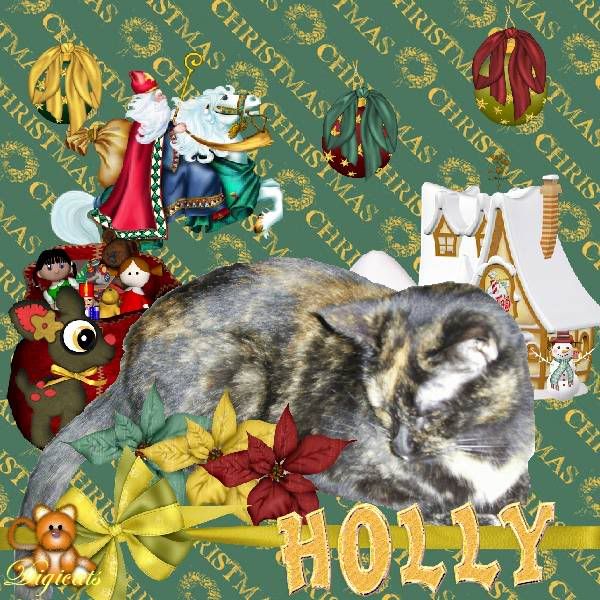 Had just settled their heads for a long winter's rest.
7. When out on the lawn there arose such a clatter,
T'Abby Normal
sprang up to see what was the matter!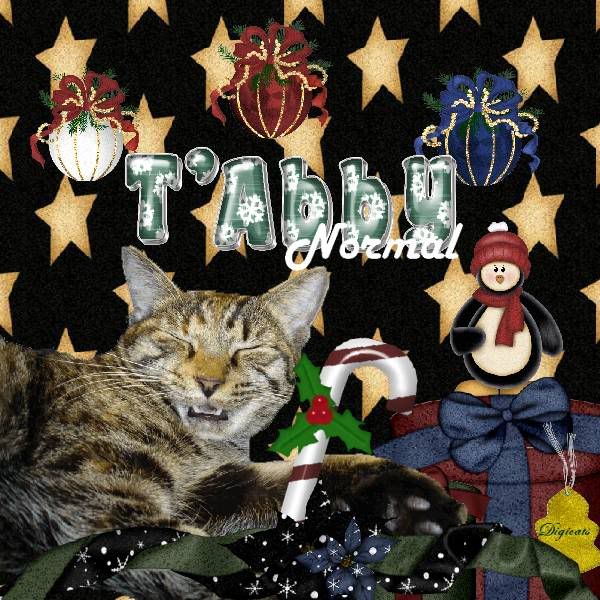 8. Away to the window
Abby
flew like a flash, shredding the shutters and clawing open the sash.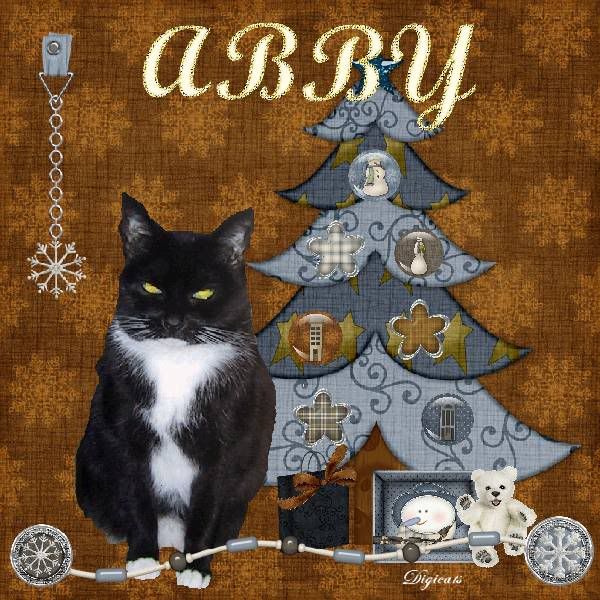 9. The moon on the breast of the new-fall snow, gave the luster of mid-day to
Dr. Tweety
below...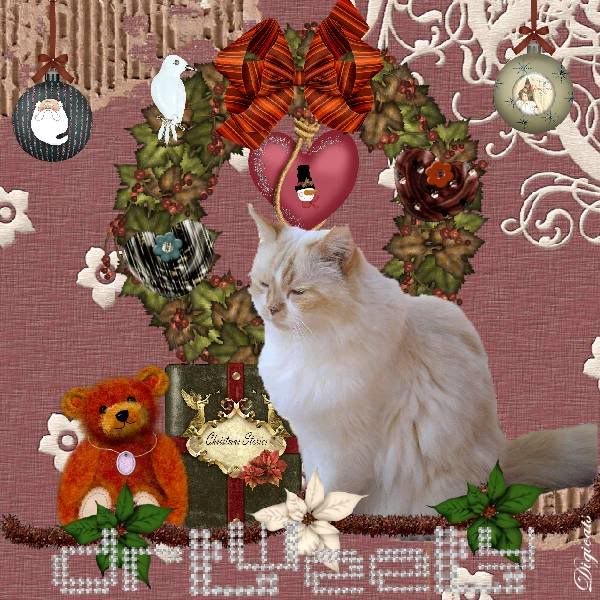 10. When what to our wondering eyes should a appear, but
Thunder the Christmas Angel
, without any fear!
11. With little ol'
K.C.
so lively and quick!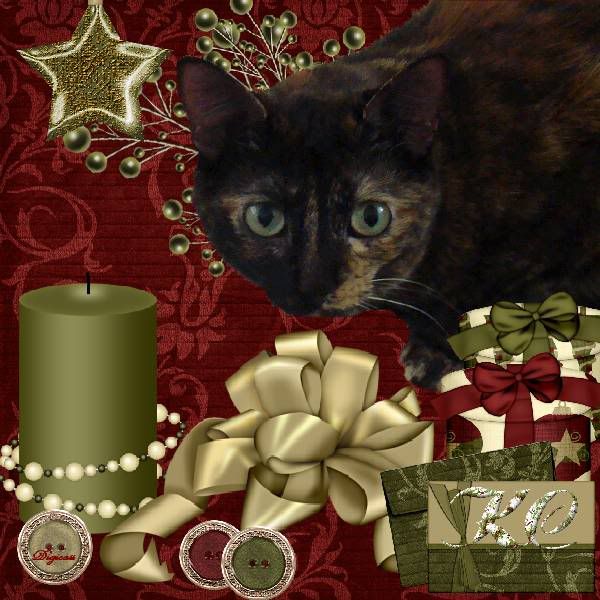 12.
CeCe
was certain it must be Saint Nick!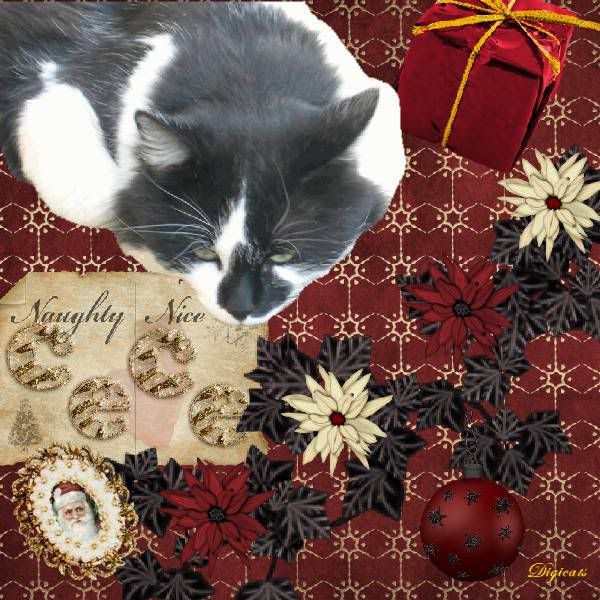 13. More rapid than eagles these vishus deers came, and
Grr
whistled and shouted and called them by name!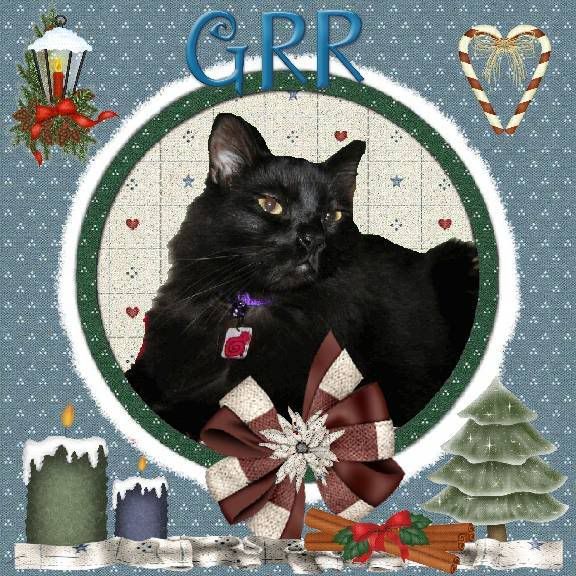 (To be continued...)
How do you like it so far? Pretty good, eh? Be sure to stop by next week as we continue our Holly Daze story!
Did you know that Clement Clarke Moore wrote the poem "Twas the night before Christmas" also called "A Visit from St. Nicholas" in 1822? It is now the tradition in many American families to read the poem every Christmas Eve.
The poem has redefined our image of Christmas and Santa Claus. Prior to the creation of the story, St. Nicholas, the patron saint of children, had never been associated with a sleigh or reindeer!
Moore was a reticent man and it is believed that a family friend, Miss H. Butler, sent a copy of the poem to the New York Sentinel who published it. The condition of publication was that the author was to remain anonymous. The first publication date was 23rd December 1823 and it was an immediate success.
It was not until 1844 that Moore claimed ownership when the work was included in a book of his poetry. Moore came from a prominent family and his father Benjamin Moore was the Bishop of New York who was famous for officiating at the inauguration of George Washington.
The conclusion of our story is set for Thursday, December 25th, so be sure to join us for wonderful addition to your Kissy Mouse festivities!
Thanks for stopping by and be sure to leave us a comment below!