Before we jump into the nearest snow drift, I hope you will take a moment to purr with me for the
Zoolatry Human
, who's ticker was not tocking right. We hope she make full recovery very soon.
Are we ready then? Good.
Let it snow...let it snow...let it snow....
1. Today we start out with
Miss Peach
, who sure look warm in that blankie despite all the snow....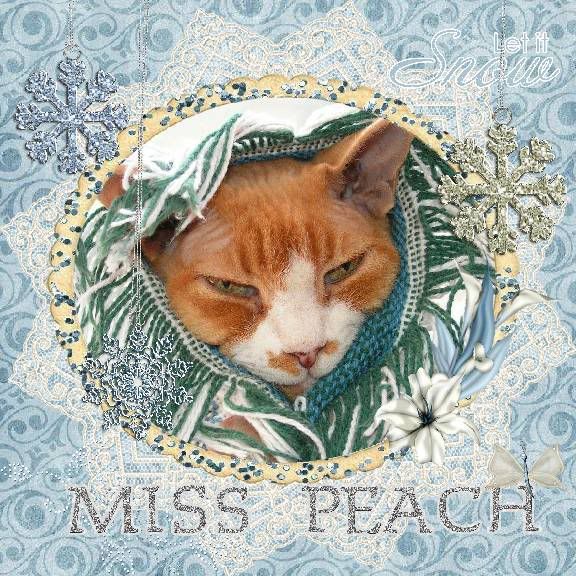 2. I hear it is summer, or at least spring, Down Under, but that not stop us from giving
Vampy Victor
the cubed snowglobe treatment...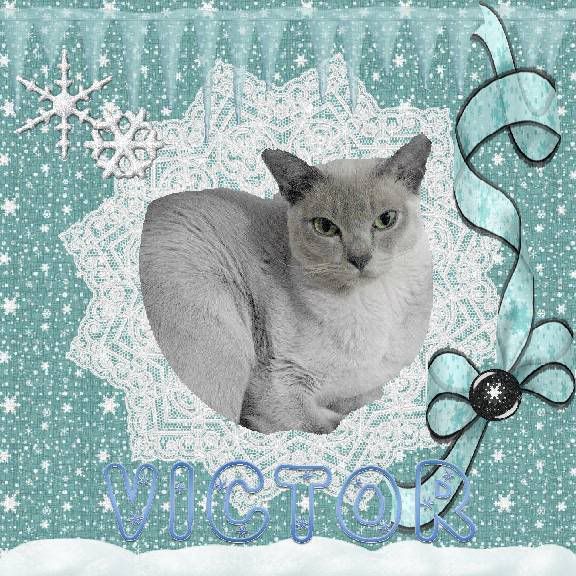 3.
Momo
finding the weather a little colder than she thought it was too!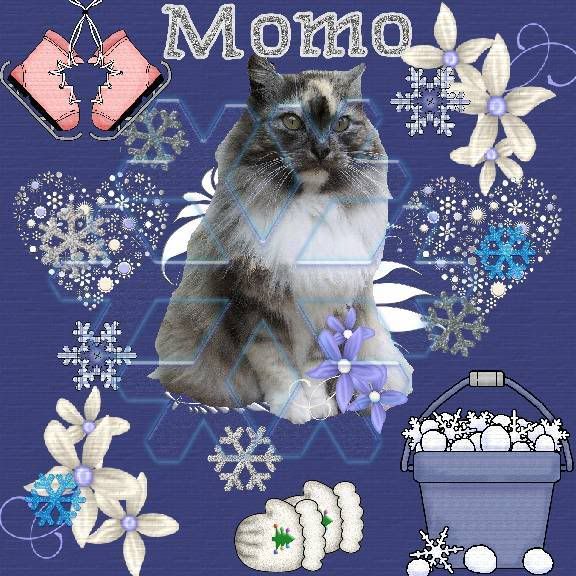 At least she bring her mittens with her, if she going to be playing with snowballs.
4. I think
Earl Grey
got off light. He not stuck in a snow drift...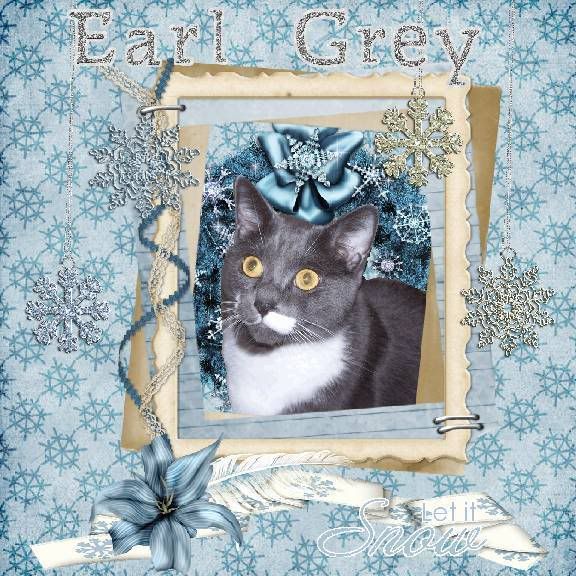 5. But
Cocoa
sure is. Hey...what is that in the sky?
6. Oh...I just
Meowza
practicing for the Christmas night run.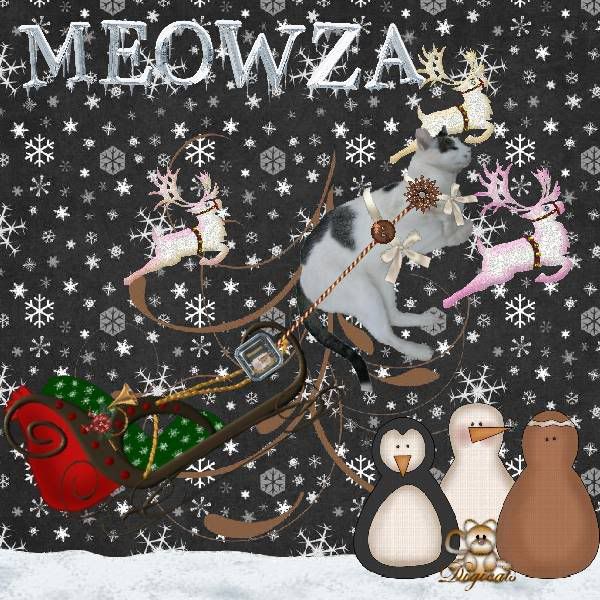 I think he need to work on his form a little bit.
7.
Rocky
on the other paw is looking quite tricked out and ready to go. I think maybe he do this before!
8.
Spooky Do
is taking a stroll through a winter wonderland...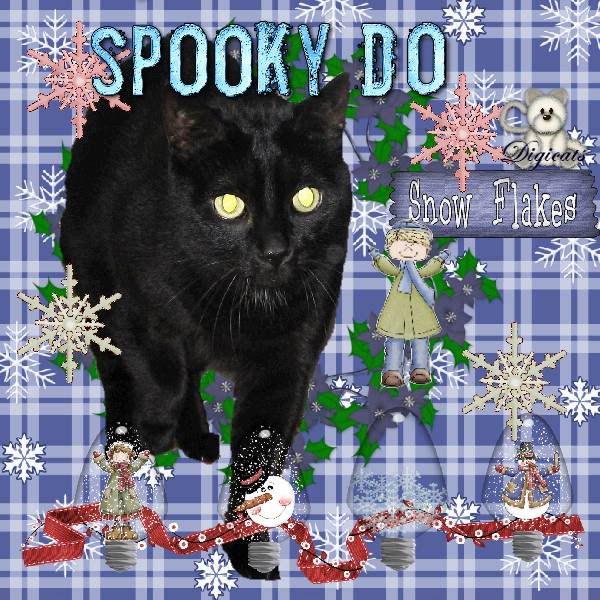 9.
Gretchen
is gossiping with the snow girls...no one ever accused them of being fair weather friends!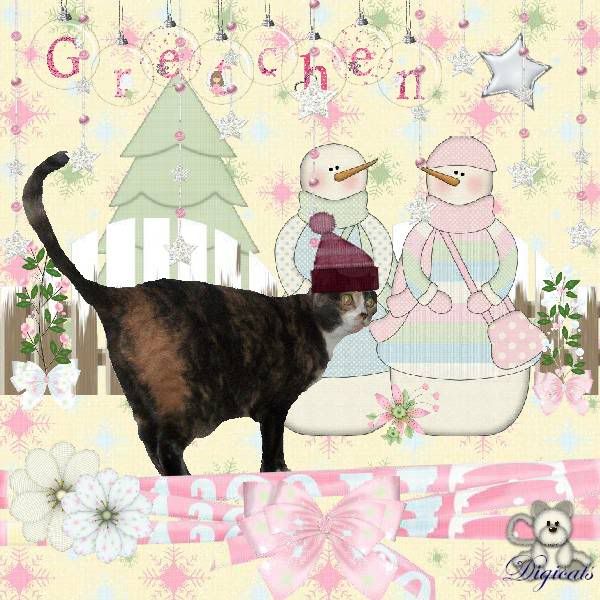 10.
Moki
has found some friends to play with too....hey! Aren't you a little underdressed for the weather?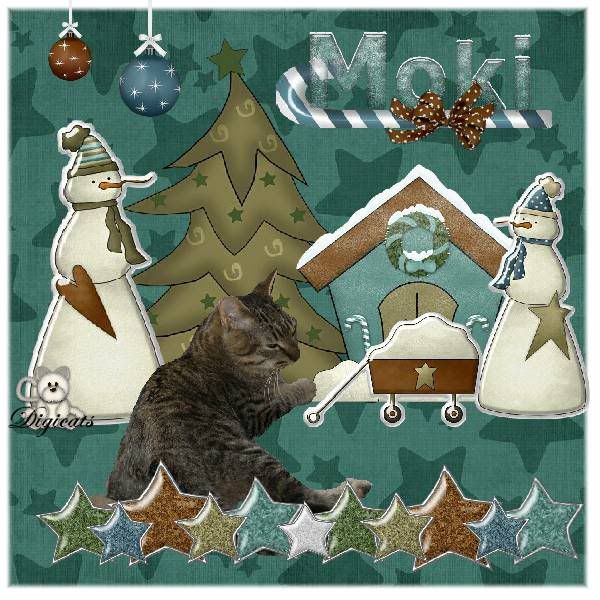 Now we are going to have to get extra cats on the warming cat pile for him!
11.
Beethoven
have the right idea....he have hat AND scarf on!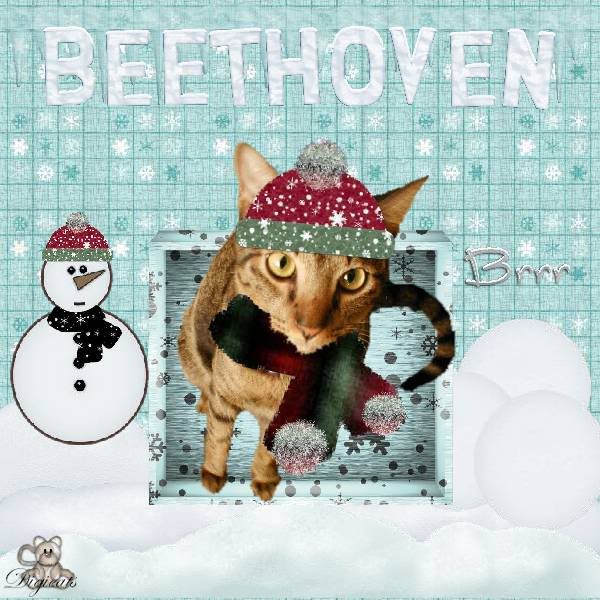 12.
Hershey
probably see lots of snow in New England, so he is probably an old hand at the sleigh pulling stuff too.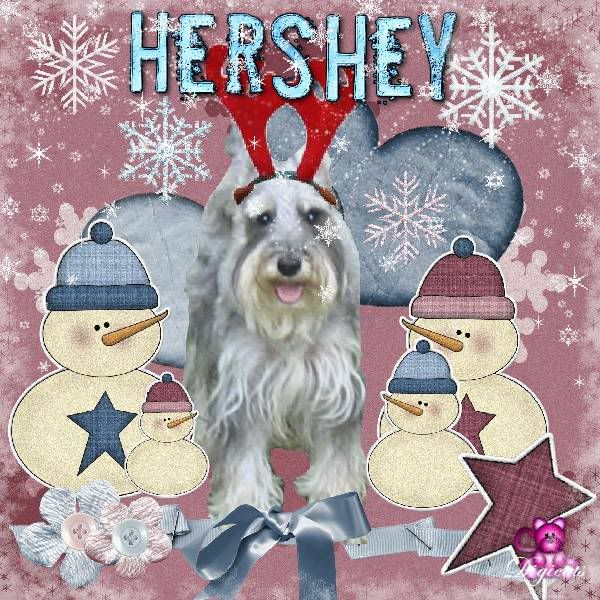 13.
Meep
just more interested in settling down to watch the winter sky....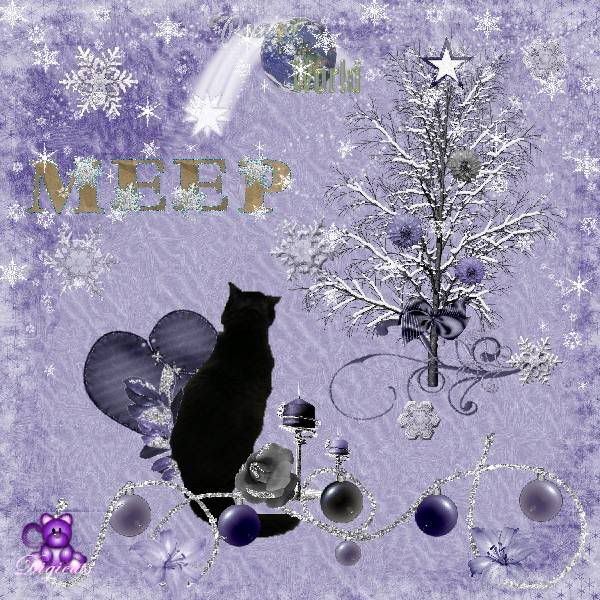 And how pretty it is too!
Well, that was SNOW much fun that we decide to throw in extra, so...
Here is Peanut and Zoe, two Dogster Shelties taking Sleighride....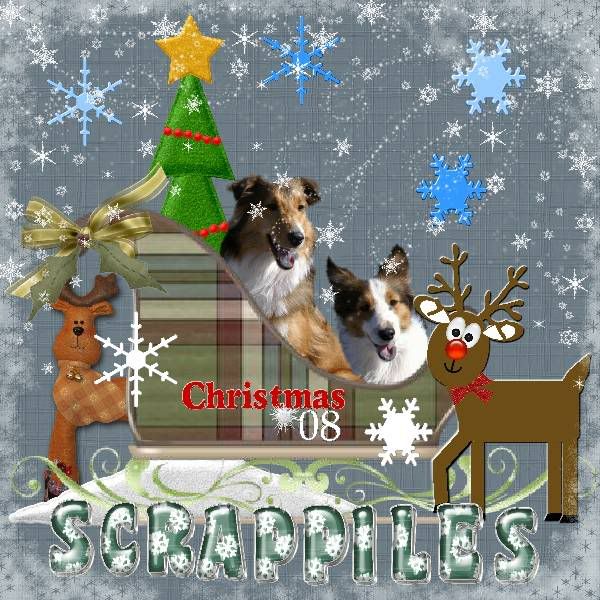 Their lady bean does some of the scrap booking graphics that my bean use. You can find her blog over at
Scrappiles
.
This weekend we actually will have SNOW in Cape Coral, at it is tree lighting ceremony and they always bring snow in for us to play in. Bean says she is going to walk over and take a picture of it, just so you can see!
Also this weekend, my tabby brofur will be hosting Weekend Cat Blogging, so you can stop by and have SNOW much more fun with Snow at
Tabbylicious
! (And if you are lucky he will not sing for you.)
As always, thank you for visiting!
And now...I think it is time for some warm milk...don't you?