First I want to thank everyone who come to my Purrthday and
Trash the House Party
. This has been a most enjoyable and memorable Purrthday for me! The Cat Blogosphere is a collection of the greatest felines in the whole world, I must say!
We have a new weekend cat blogger come by and she share with us
a picture of Molly
taking advantage of a pick-it-yourself tank:
You can meet Molly and her family at
The Woosters Family
blog. Since they are new, be sure to go over and give them great big Cat Blogosphere welcome!
Over at
iInfidel
Cece shows us what a happily stuffed kitty looks like. And what nice white teeths you have there Cece!
Meanwhile, at
iMeowza
, Meowza has only one way to go...and that is up...
If you want to see how far up he really gets, you will have to stop my Ice Palace on Thursday for our first issue of Snow Daze T-13!
Over at
Sidewalk Shoes
, Patchouli is being pensive.
I wonder that Wally's up to? Oh, his is giving Ernie a bath over at
The Island Cats
:
They ARE quite the odd couple, don't you think?
Speaking of grooming, my tabby brofur talks about the importance of good grooming on
Mancat Monday
.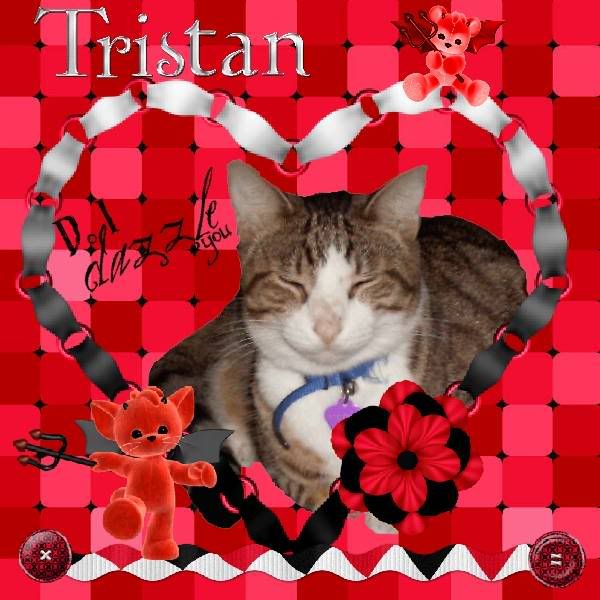 For me, I was grooming myself yesterday and my tongue get stuck in my collar. Happily my bean was there to rescue me. She fix, but says she need to get me new collar, this one getting ratty. So now I guess I know what I getting for Kissy Mouse.
My tabby brofur will be hosting Weekend Cat Blogging next weekend at
Tabbylicious
- his first time hosting a blog carnival. This should be interesting!
Life from a Cats Perspective
get cleaned up and get festive for the Holly Day Season. Meanwhile Samantha Black and Mr. Tigger have some looks to share with you on Wordless Wednesday.
Mr. Tigger looks just about as stuffed as some of the cats that show up Thursday for Talking Turkey!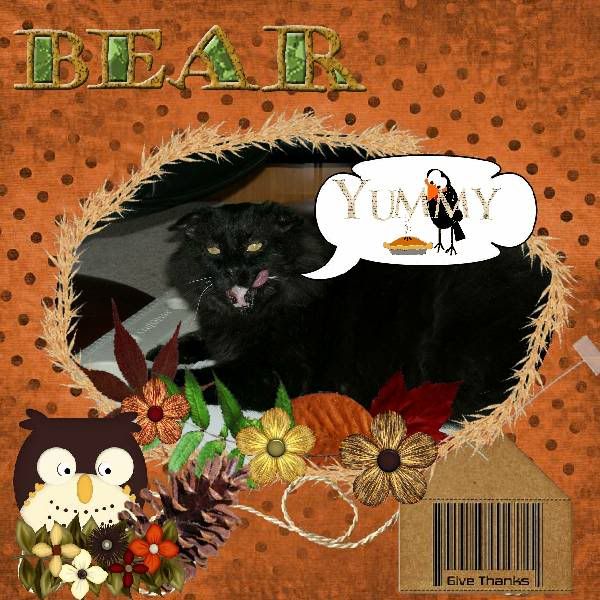 If you have not done so, be sure to stop by and
talk some turkey
with us!
Over at
Perfectly Parker
Siegfried and Roy are looking rather festive, but Parker only has eyes for a certain bird...
House of Chaos
enjoy a little Potluck Kitteh for Thanksgiving. (Freya's obsession with food reminds me of a certain tabby cat I know!)
Over at House Panthers, it's beginning to look a lot like
Grr-istmas
! We even enjoy some Grr-istmas caroling too! Pass the eggnog please!
Vampy Victor shares a little bit of
Dadda Loving
on his blog. You have to watch the look on his face during this video!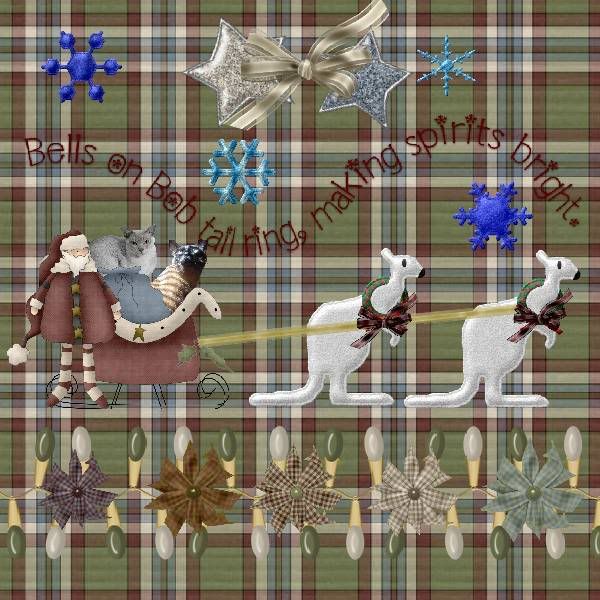 My bean has been getting into the holiday spirit on the computer as you can see. You can find more holiday cheer at
Digicats
.
Need more catblogging? Stop by
House of the (Mostly) Black Cats
for
Bad Kitty Cats Festival of Chaos
, while the
Carnival of Cats
is being held at
Nikita's Place
.