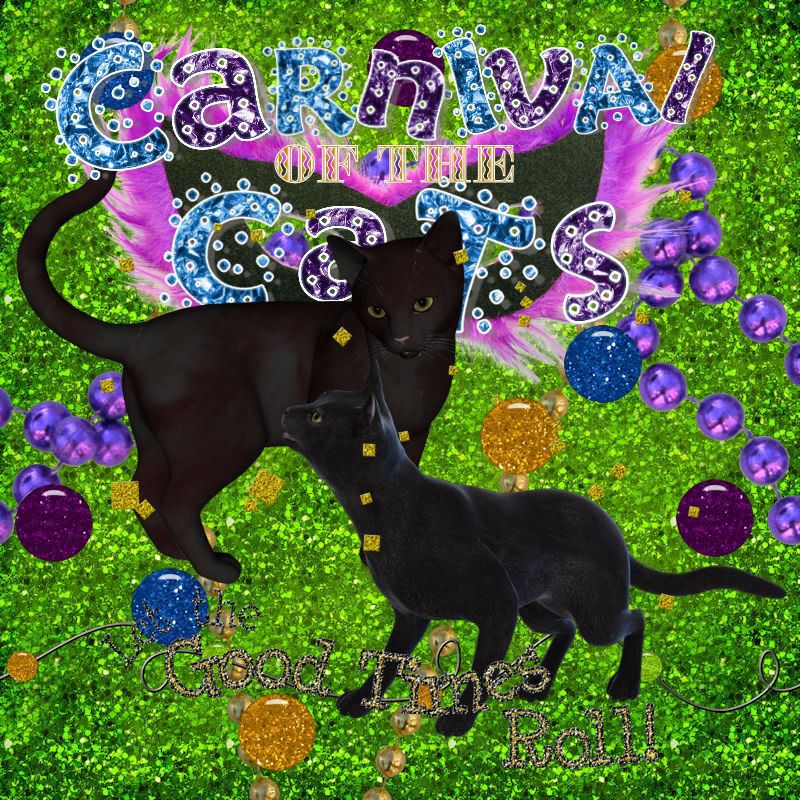 I am hosting Carnival of the Cats this weekend at
House Panthers
. Even though Mardi Gras does not start in New Orleans for nother month, there will be plenty of beads and floats and cat candy for all, so be sure to
submit your post
to Carnival of the Cats!
---
Did you ever wonder why a cat is said to have nine lives? No one really knows the origins of this terms, although certainly some of us have used up more than our fair share of lives!
The "nine lives" term is thought to come from ancient times when nine was considered a lucky number because it is the "trinity of trinities". Because cats seem to be lucky in their death escapes, this number was well suited for the cat.
Another theory is that the Bast, the cat-goddess of Egypt was blessed with nine lives, and all other cats followed in her fortune.
---
A note to my human: when you are done using the bed, you are done. Do not crawl back in here two hours later and disturb me now that I have gotten nice and comfy just so you can sleep again. If you want to sleep somewhere, go use couch. Bed is MINE!