Dave say he want pictures of us together. Note that this only work because I was getting treats, and tabby brofur come over because he wants treats of his own.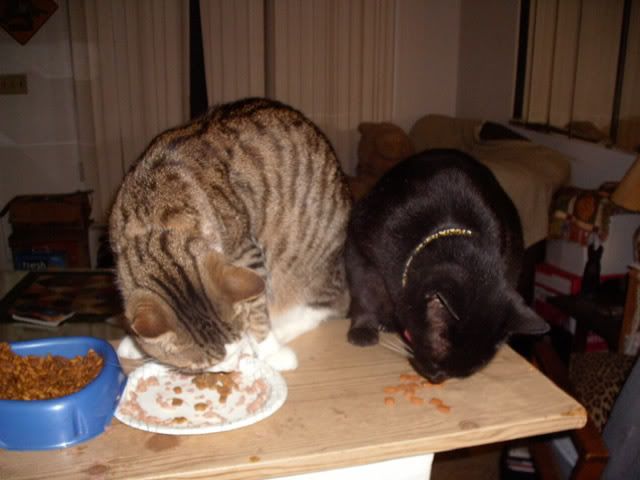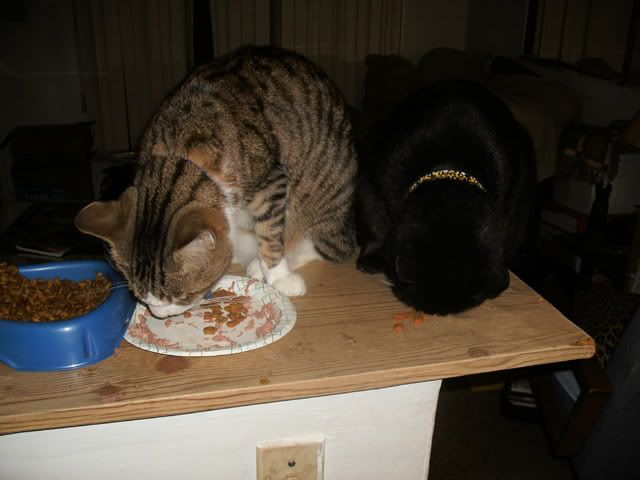 Truce only stood until food run out.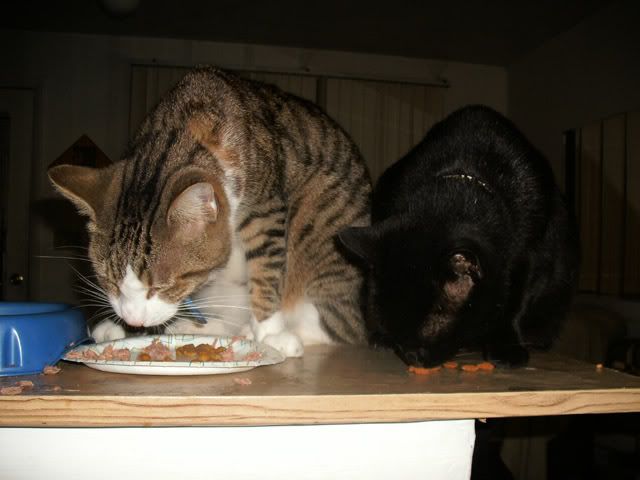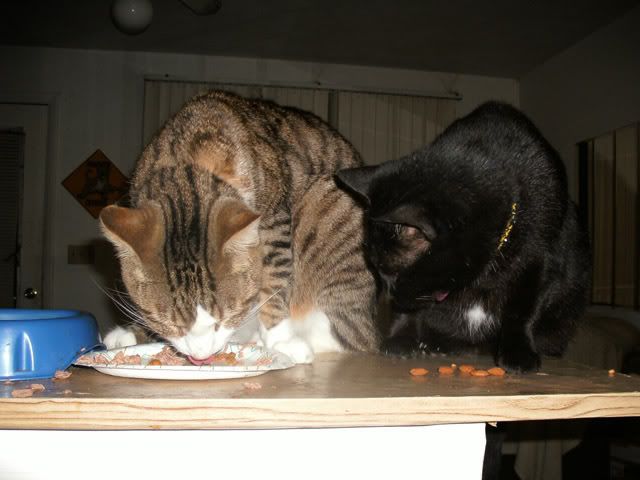 I am having TEMPTATIONS. He is having Party Mix because he like that better. I want to make sure he not muscle in on my TEMPTATIONS.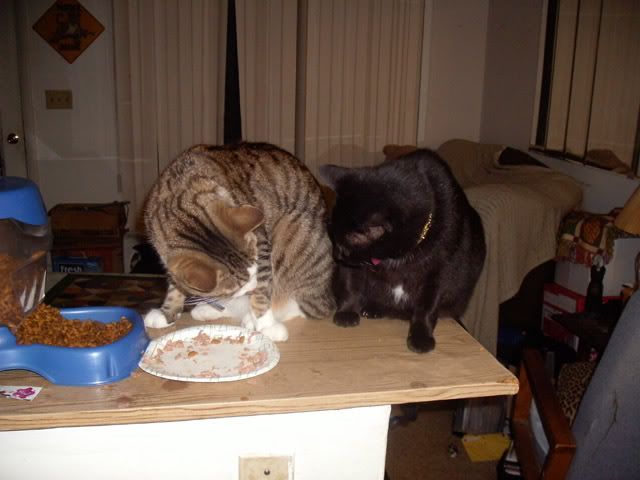 Oops! Treats all gone!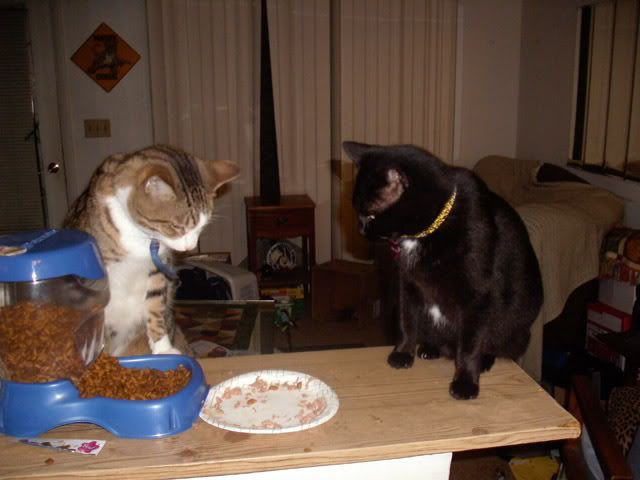 So I whamp him in the nose.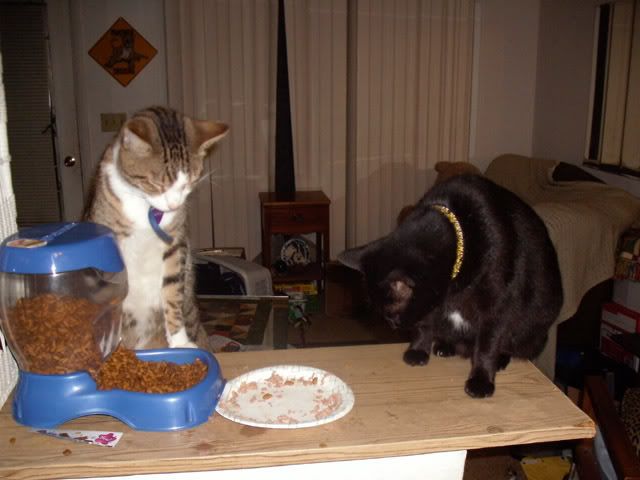 Then I wash cooties off my coat from where he touch me.
(Bean says there is ample opportunity here for captions, so please add yours in the comment section, if you wish.)