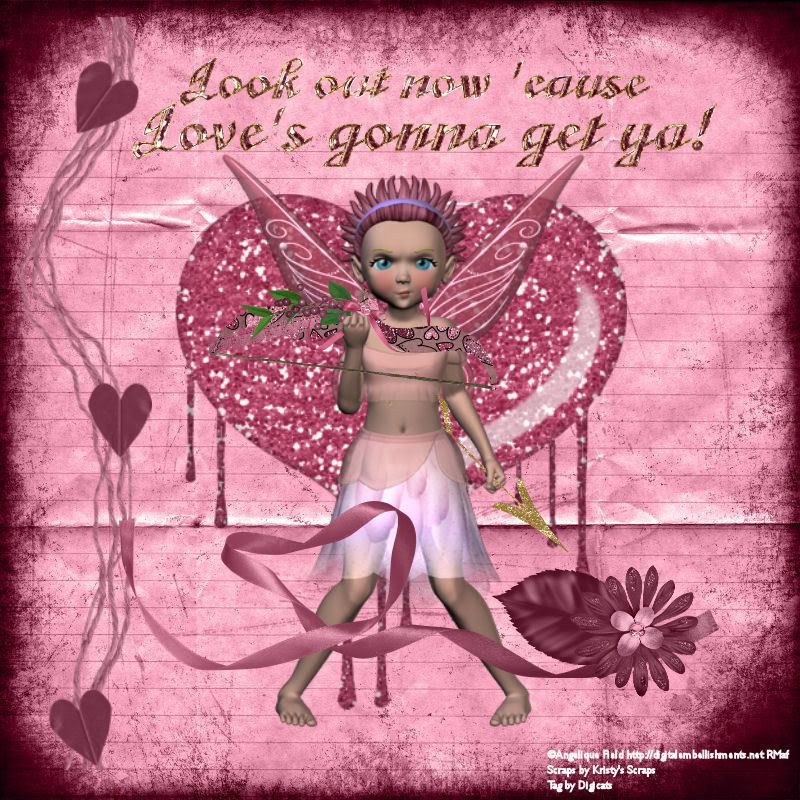 In Roman mythology, Cupid (Latin cupido) is the god of erotic love and beauty. He is also known by another one of his Latin names, Amor.
In popular culture Cupid is frequently shown shooting his bow to inspire romantic love, often as an icon of Valentine's Day.
The equivalent deity in Greek mythology, was Eros.
Throughout ancient mythological writing, there appear to be either two Cupids or two sides to the figure of Cupid. One is the son of Mars (Ares) and Venus (Aphrodite). He is a lively youth who delights in pranks and spreading love. The other is a son of Nyx and Erebus, known for riotous debauchery.
Cupid's cult was closely associated with that of Venus, with Cupid being worshiped as devotedly as she. Additionally, Cupid's power was supposed to be even greater than his mother's, since he had dominion over the dead in Hades, the creatures of the sea and the gods in Olympus. Some of the cults of Cupid suggested that Cupid as son of Night and Hell mated with Chaos to produce both men and gods, making the gods the offspring of love.
In painting and sculpture, Cupid is often portrayed as a nude (or sometimes diapered) winged boy or baby armed with a bow and a quiver of arrows.
The Hindu Kāma also has a very similar description. On gems and other surviving pieces, he is usually shown amusing himself with childhood play, sometimes driving a hoop, throwing darts, catching a butterfly, or flirting with a nymph. He is often depicted with his mother (in graphic arts, this is nearly always Venus), playing a horn. He is also shown wearing a helmet and carrying a buckler, perhaps in reference to Virgil's "Omnia vincit amor" or as political satire on wars for love or love as war.
Cupid figures prominently in ariel poetry, lyrics and, of course, elegiac love and metamorphic poetry. In epic poetry, he is less often invoked, but he does appear in Virgil's Aeneid changed into the shape of Ascanius inspiring Dido's love. In later literature, Cupid is frequently invoked as fickle, playful, and perverse. He is often depicted as carrying two sets of arrows: one set gold-headed, which inspire love; and the other lead-headed, which inspire hatred.
Cupid has also become a symbol of Valentine's Day.
The more common holiday representation of Cupid is a putto with a bow and arrow. Sometimes the arrow will have a heart for its tip. Cupid is most often seen either nude or diapered.
A putto is a winged human baby boy found in Italian Renaissance art. They are often mistakenly called Cherubs, who are also winged beings. But in the bible, Cherubs are described as having four faces, that of a lion, and ox, an eagle, and a man. They are said to have the stature and hands of a man, the feet of a calf, and four wings. Two of the wings extended upward, meeting above and sustaining the throne of God; while the other two stretched downward and covered the creatures themselves. So now you know the difference should you ever meet one. (It gives a different meaning to the term "cherubic" does it not?
Cupid is sometimes blindfolded, as in the expression "love is blind."
Modern reinterpretations of the Cupid character may leave off traditional details of the character, but the character's main purpose generally remains to help or make people fall in love or possibly engage in physical intimacy.