We were supposed to do 13 Patriotic Cats this week for Purresidents' Day, but my bean tell me not to promise last week, and I did not. As it turn out, she never even get started on the project, as she have too many other things going on. So this week, I am instead dipping into the archives again, and - in honor of Thursday being Grr's Day -- T13 with Grr!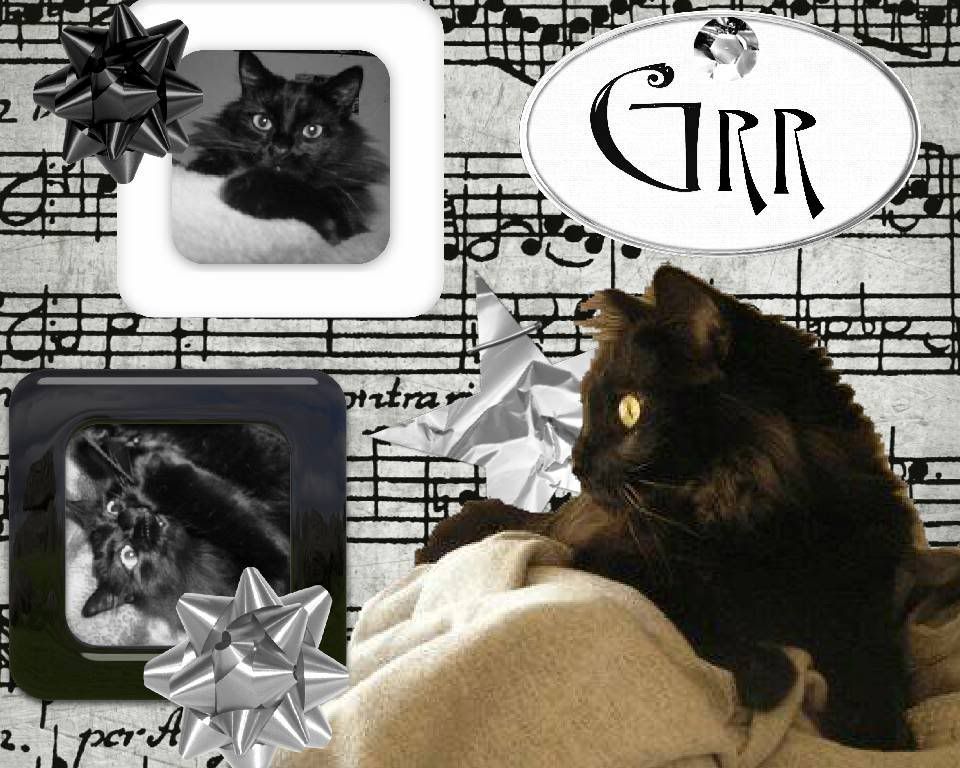 Basically Grr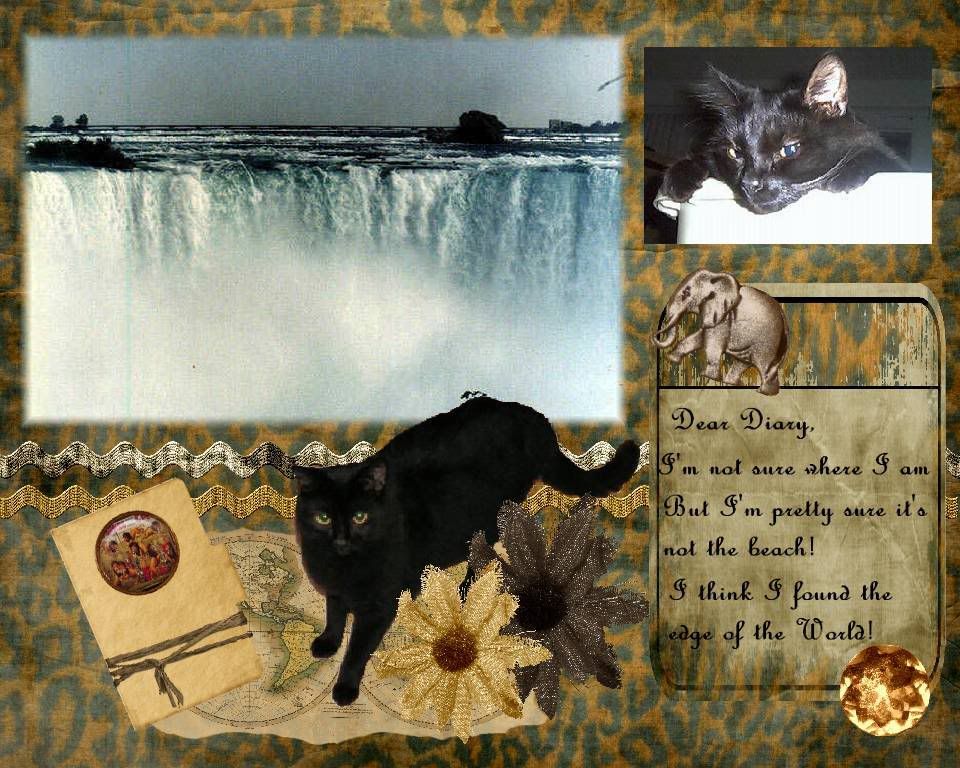 Grr just wanted to go to the beach, like the rest of the cats for spring break. But she use the El Cheapo travel service, instead of booking with Catatonic Air, and end up with some very interesting results!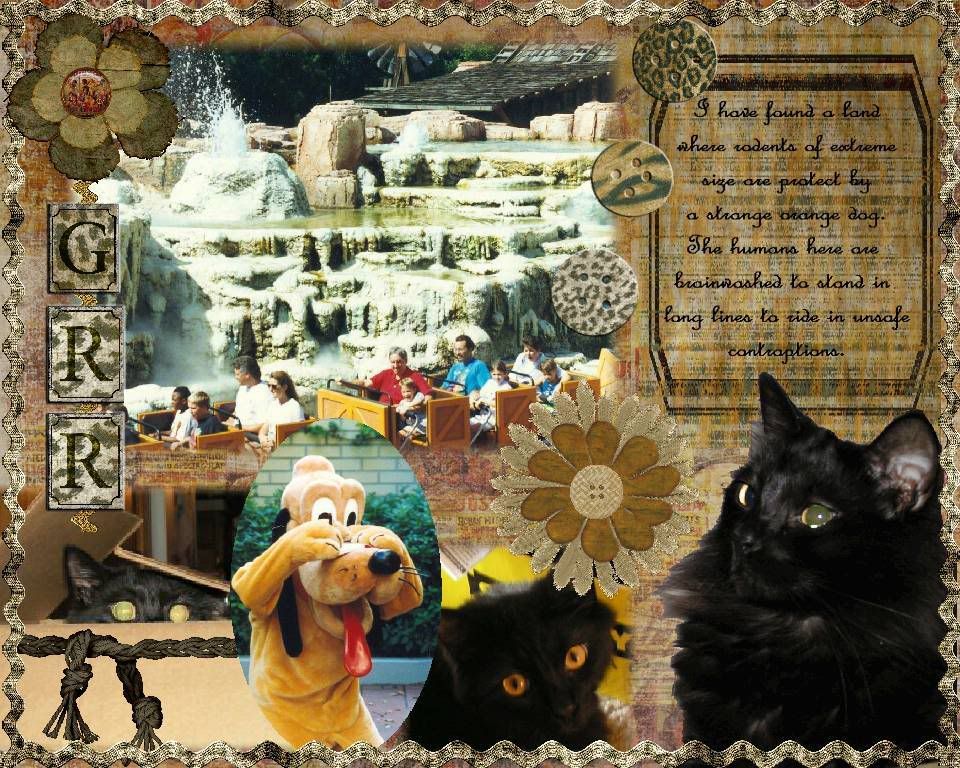 Heading south, so she do not fall off the edge of th world, Grr finds more water, a strange park where people stand around in lines for hours on end, and a very large and frightening woofie!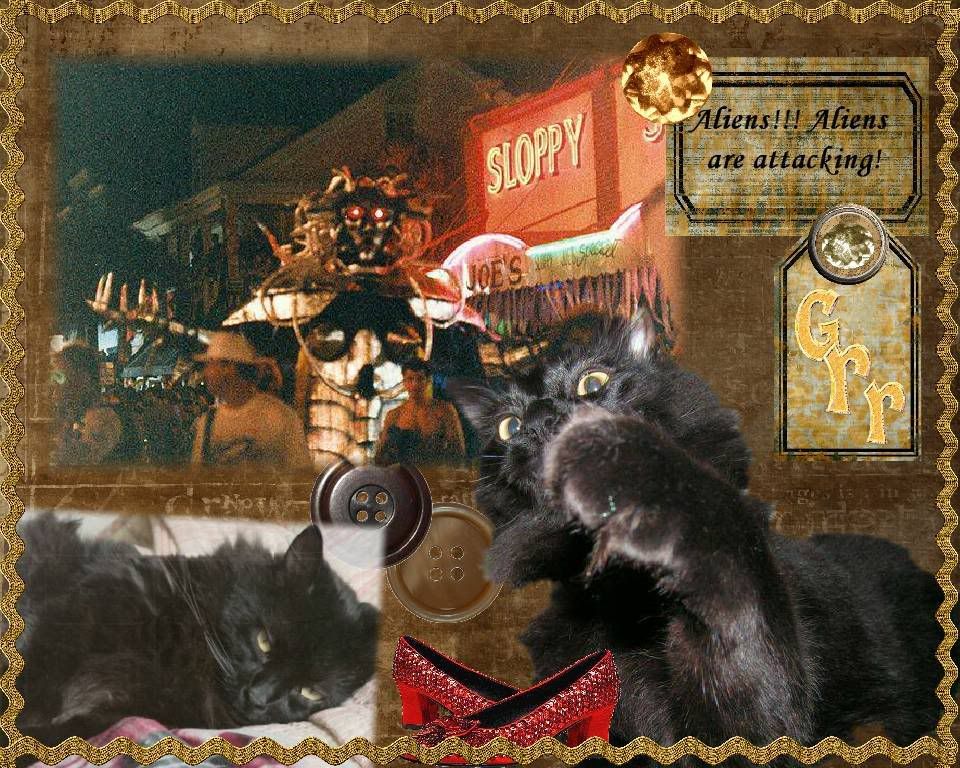 Maybe she shouldn't have gone on the bar crawl, but what's this? Aliens? Can Grr save the world? Or maybe she should just put on that pair of ruby slippers...
Welcome home Grr, to the one place you reign supreme!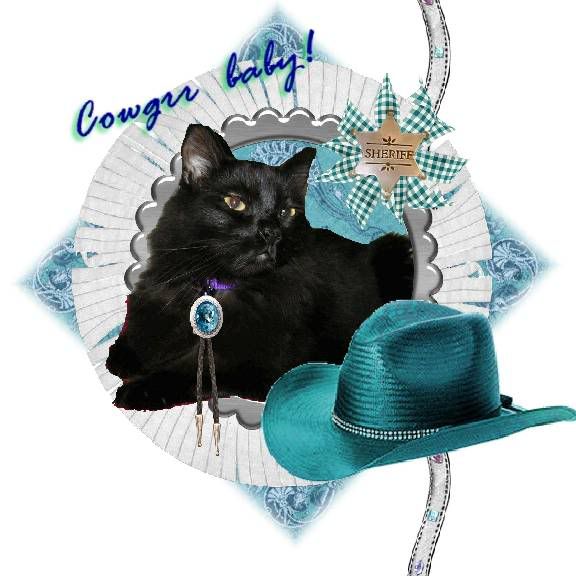 Cowgrr Baby!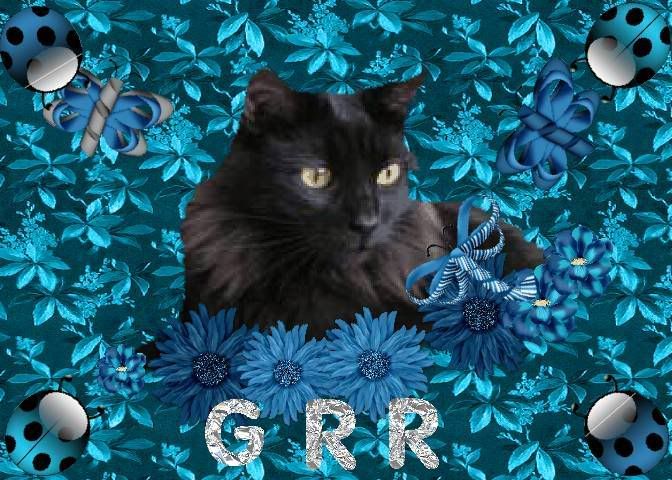 Electric Blue
Fade to black
The better to bite you with, my dear!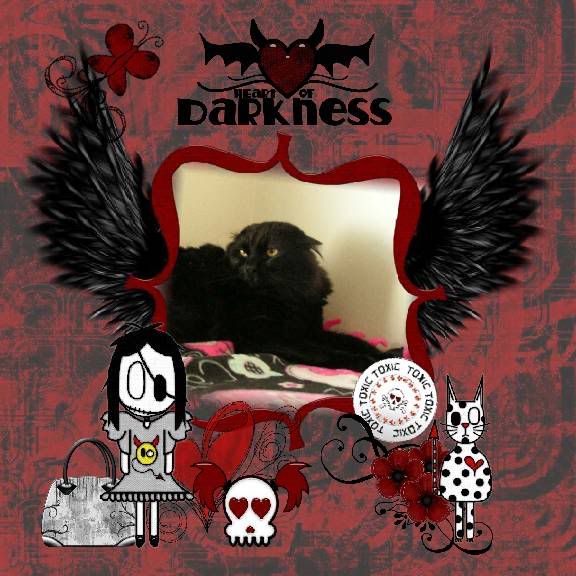 Heart of Darkness!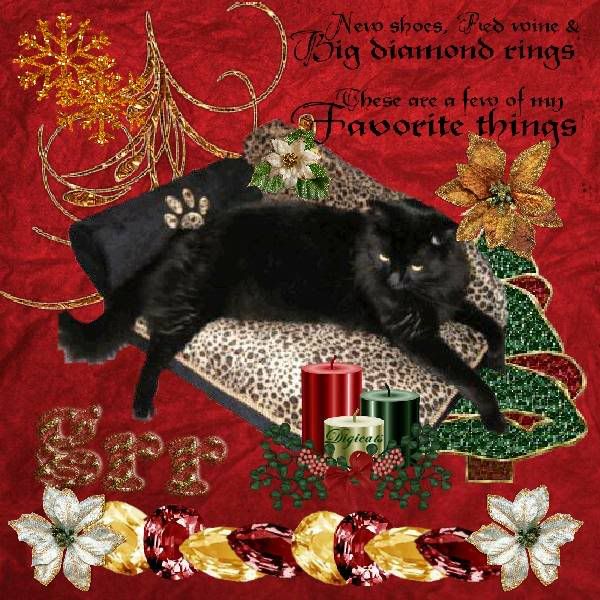 Cause she is living in a material world, and she is a material Grr!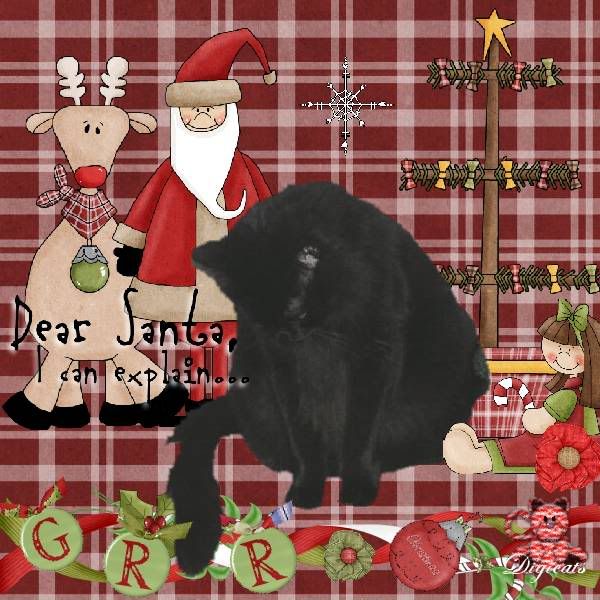 A classic from Grristmas, as we contemplate what happened to the all the needles that used to be on that Grristmas tree!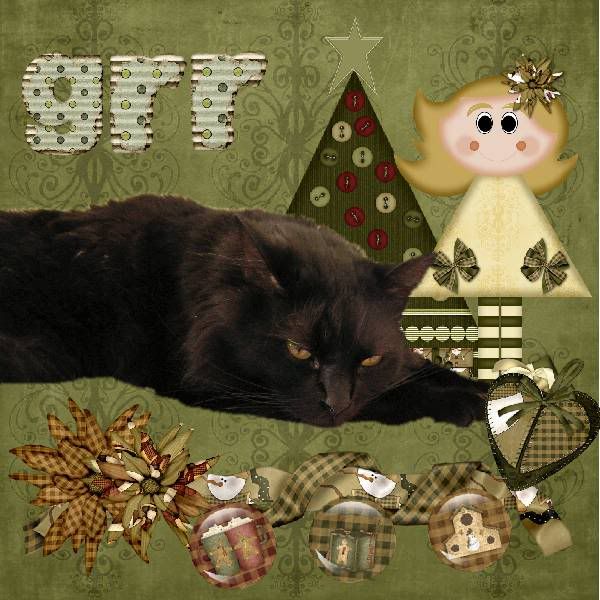 And of course, Grr, celebrating Grristmas with her (formerly) blond girl.
Next week we are going to be celebrating Mardi Gras we WILL get that one as we are all quite looking forward to a great big paw-ty in Na' Orleans!
As always, thanks for stopping by!
---
Karen Jo
of Kitty Limericks have given me this Kreativ Blogger Award for all the nice images we've been doing.
Here are the rules:
List 6 things that make you happy. Pass the award on to 6 bloggers who you think are Kreativ. Link to the blogger who gave you the award. Link to the blogs receiving the award. Notify the recipients.
Here are six things that make me happy:
1. Temptations
2. Being with my bean.
3. Getting combed with my shiny comb.
4. Fev-vers!
5. Laying in the sun on a warm summer's day.
6. Getting lots of comments, so please make sure you leave me one!
I would now like to pass this award on to:
Misha
, for his Purresident of the world contest,
Top Cat Rules
, for their beautiful scrapbook pages,
Goma
, for a furry Kreativ blog,
Daisy & Harley
, who always has fun and Kreativ things on their bloggie,
Cat Synth
- for all the music,
and everyone at
CCSI
for all the hard work and Kreativity that goes into their productions.